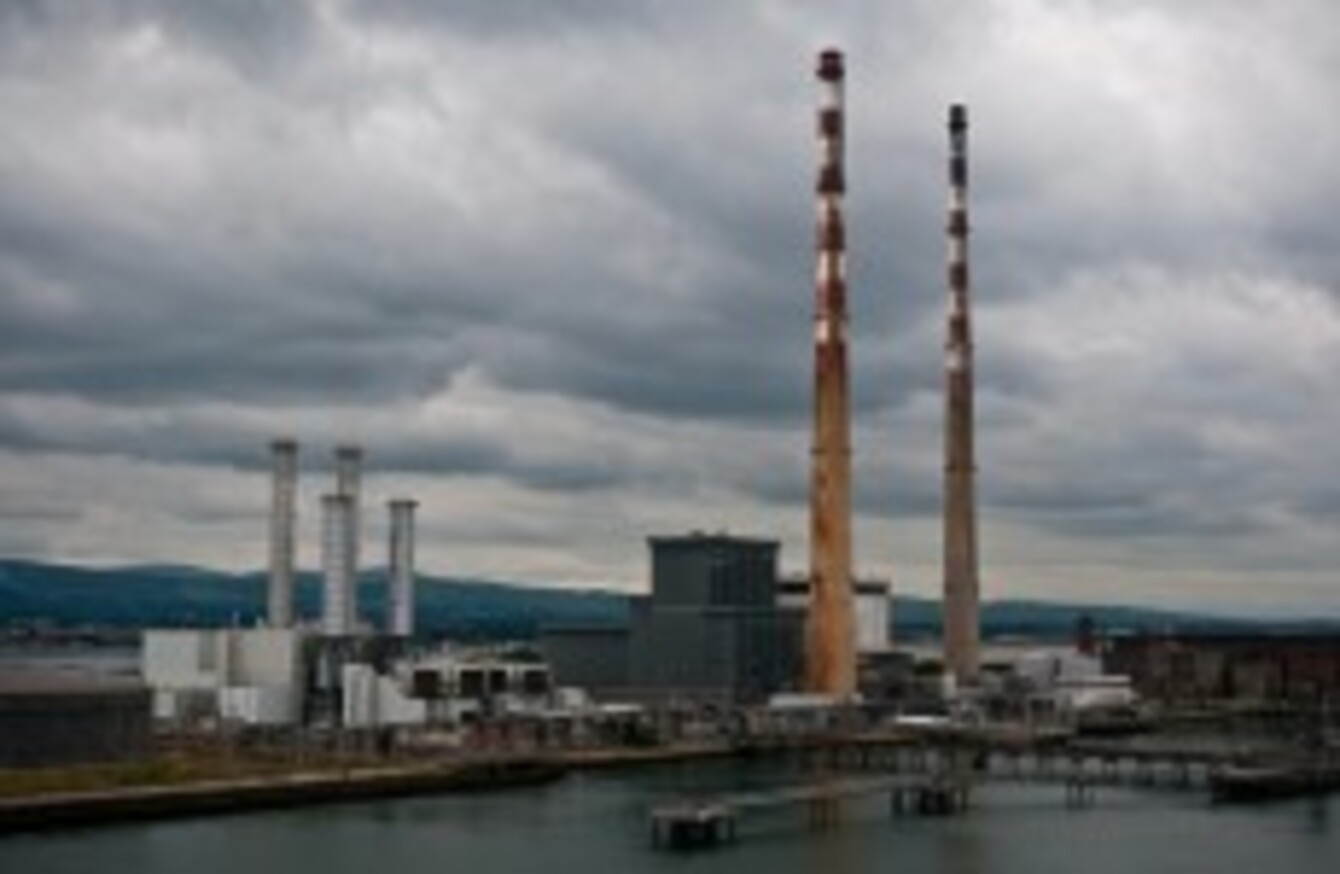 Image: fhwrdh/Flickr
Image: fhwrdh/Flickr

THE FUTURE OF the iconic Poolbeg chimneys in Dublin will be discussed next week when Dublin City Council meet to talk about their possible demolition
This comes after ESB chief executive Pat O'Doherty suggested that carrying out the necessary structural and repair works to the 680 ft high twin stacks may not be the best use of resources. The two chimneys have been in place since the 1970s.
Labour councillor Dermot Lacey has submitted an emergency motion to preserve the chimneys at the South East Area Committee of DCC to view on Monday. The motion is:
That in view of recent reports that the ESB is considering the demolition of the Iconic Poolbeg chimneys that this Committee agrees to reinitiate the proposal to include these chimneys on the list of protected structures.
Speaking about the chimneys, Sinn Féin councillor for Pembroke South Dock Chris Andrews said: "They are iconic structures really and it is something we will have to raise. We will be looking to bring this up at the earliest time, which will be the council meeting on Monday."
They're the first thing you see when you're arriving into Dublin and the last thing you see when you're leaving. They've also been part of pop culture. U2 had them in one of their music videos. They are stitched into the culture.
The towers ceased operations in 2010 and currently play no part in ESB's operations. Speaking to TheJournal.ie, a spokesperson for ESB said: "We are at a review stage, so no decisions have been taken. There are a wide range of considerations we would have to take into account, ranging from the long term feasibility from a renovation and maintenance point of view, but also taking into consideration the wider public sentiment about the towers."
The critical thing from our point of view is that people realise it is a review, and we will be consulting widely before any decision is made. There are absolutely no definites at the moment.
Speaking in The Irish Times, O'Doherty said: "Some view their 40-year presence on the Dublin skyline as iconic; other as a blight on the landscape".
It has been suggested that the chimneys could potentially be developed as a landmark for Dublin. Designer Michael Ó Mara has outlined a proposal to change the chimneys into an iconic spectacle by developing them and installing a museum into their base.
On the potential for transforming the towers, O'Mara said: "I think it is an alternative solution. It is a massive opportunity to develop a prime piece of real estate. If you look to the Guggenheim in Bilbao, the Opera House in Sydney or the Eiffel Tower, this could be Dublin's chance to have something like that."