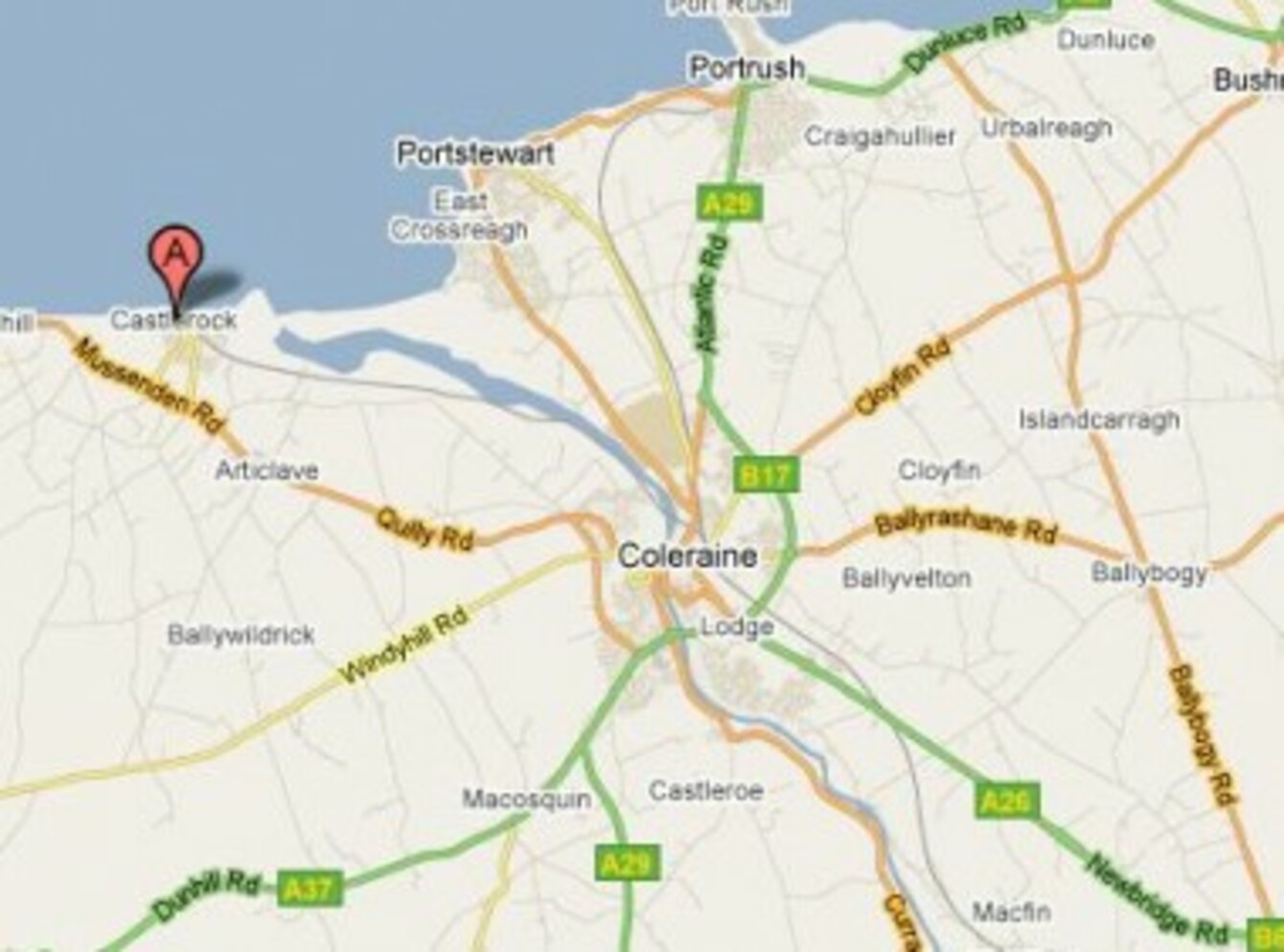 Image: Google Maps
A FAULTY GAS appliance is believed to be linked to the deaths of two teenage boys in Derry on Tuesday night, according to investigators. The teenagers are suspected to have died from carbon monoxide poisoning.
Friends Neil McFerran and Aaron Davidson, both 18, died in an apartment in Castlerock, Co Derry.
A third boy found unconscious at the scene was successfully resuscitated. He is still recovering in hospital.
Davidson's mother has spoken of her shock and sadness at discovering her son and his friend dead in the apartment. She told hte BBC that the four parents headed to the flat when they had not heard from the boys and thought something was wrong.
She said they had to force their way into the flat, and she knew immediately that her son was dead although attempts were made to resuscitate him and McFerran.
Carbon monoxide is produced by all flames and is extremely toxic. It can be fatal if the quantity of the gas is present in as little as 0.1% of a room's air supply.