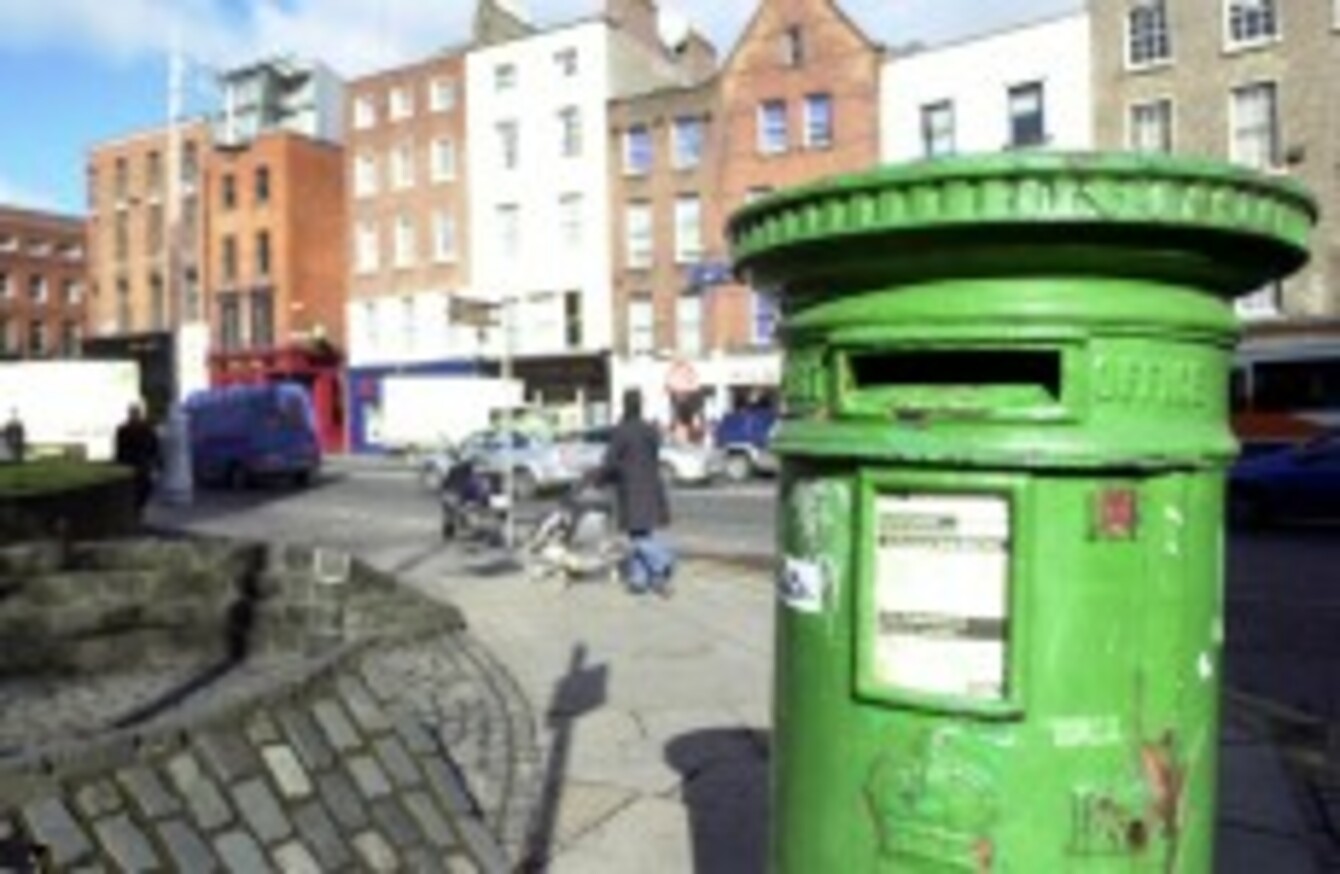 File photo
Image: Leon Farrell/Photocall Ireland
File photo
Image: Leon Farrell/Photocall Ireland
THE GOVERNMENT HAS announced plans to rollout a new seven-character national postcode system across the country by Spring 2015.
As one of the only countries in the OECD not to have a postcode system Ireland will now become one of the first in the world to have a public database of unique identifiers for all properties in the State.
The postcode will be a seven character code in the format of, for example, A65 B2CD.
The first three characters will relate to a general area or postal district in which the address is located with the remaining four digits being the unique identifier.
In Dublin, which has a one or two digit postal code system at present, the existing postal districts will appear as the first three characters of the new postcode.
The new system will be operational by the Spring of 2015 and will bring Ireland into line with other European countries where postcodes have been the norm for decades.
Benefits
Outlining some of the benefits today, the Communications Minister Pat Rabbitte said: "For example, given the prevalence of satellite navigation systems in cars, a driver will simply be able to insert a postcode into their device, rather than a lengthy address and will be provided with the accurate location.
"Similarly this will greatly benefit emergency services such as ambulance drivers to locate destinations for call-outs, which in some instances are life and death situations."
A consortium headed by Capita Ireland has won the tender to develop, implement and operate the new postcode system.
The system has been long mooted with plans first announced in 2005 but former Communications Minister Noel Dempsey was unable to meet his own deadline of January 2008. His successor Eamon Ryan's planned six-character system also failed to get off the ground with the onset of the financial crisis in 2010.