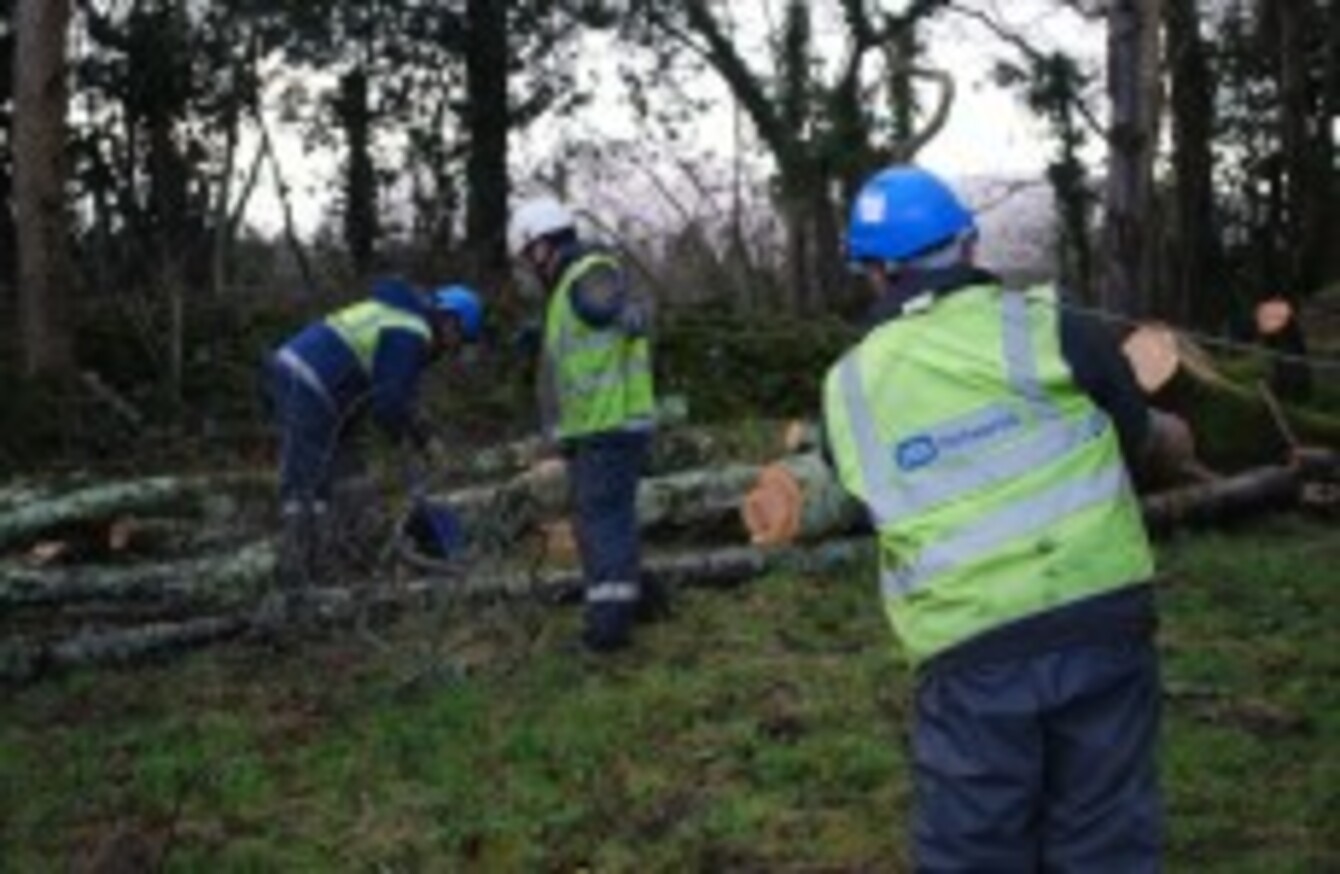 Image: ESB Networks
Image: ESB Networks
SOME 3,000 HOUSEHOLDS and businesses are still without power this evening as a result of the strong winds that swept across the country overnight on Thursday. Of that number, some 800 are likely to remain offline overnight, according to the latest update from ESB Networks.
In total, around 78,000 customers were left in the dark at some stage over the last two days as a result of the St Stephen's Night storm. Crews have been working since then to try and minimise the problem, with supply restored to around 10,000 households today.
According to ESB Networks:
Due to additional damage that arose late last night and pockets of customers who are without supply after the damage to the main network is fixed, 3000 customers now remain without power.
Of the 800 or so homes to remain without power overnight, 300 are in Tralee, 200 in Ennis, 200 in Bandon/Dunmanway/Killarney and 100 in Newcastle West, Co Limerick.
Realtime updates are available at the 'Powercheck' section of the ESB website: