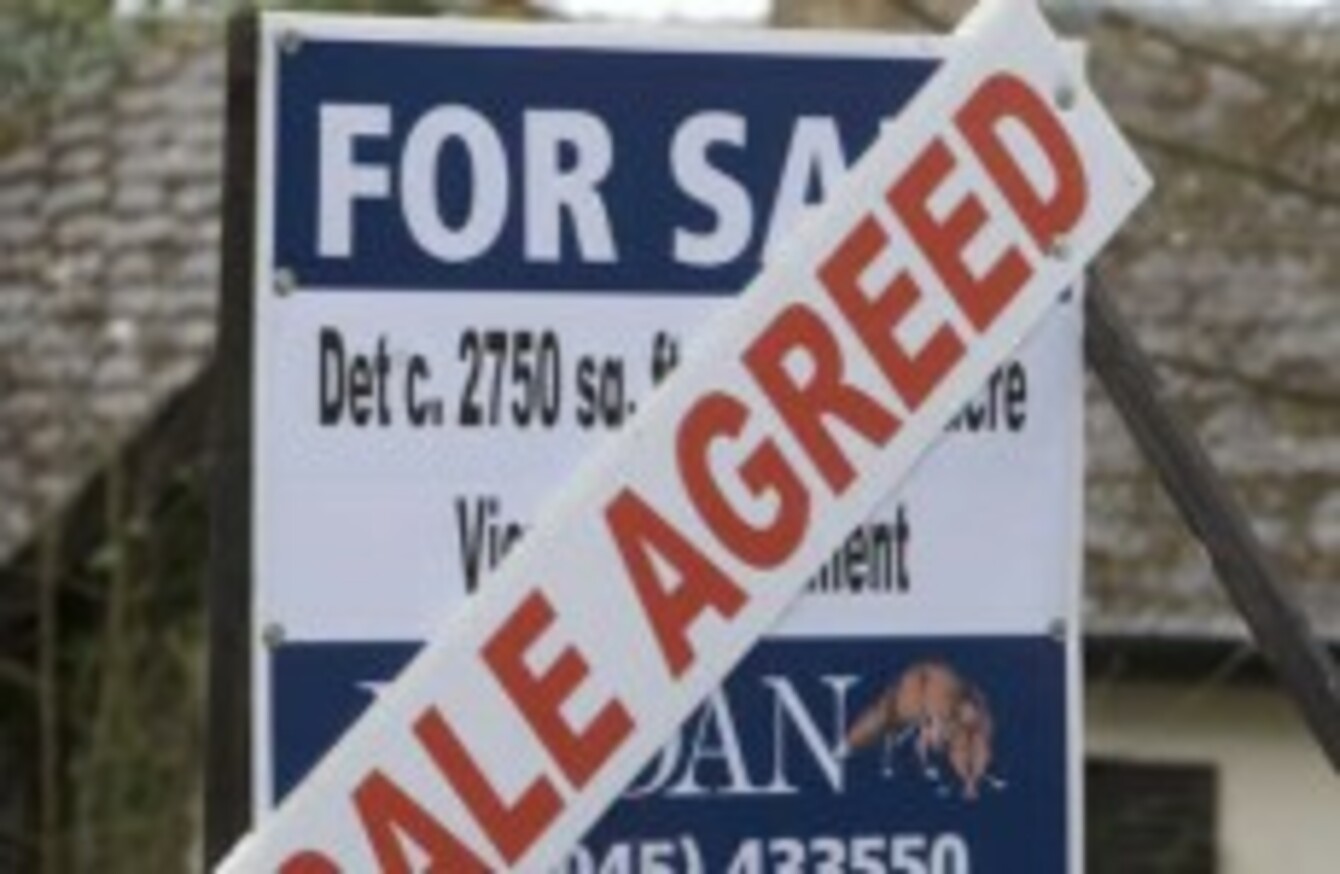 Image: Eamonn Farrell via Photocall Ireland
Image: Eamonn Farrell via Photocall Ireland
HOUSE SALES IN thirteen counties are rising at a faster pace than Dublin.
That's according to a new study from property website MyHome.ie.
The research, which is based on an analysis of the property price register, shows that the number of property sales rose in 25 of the 26 counties last year.
Laois was the only county to record a fall in sales.
Overall there were 29,772 sales recorded in 2013 compared to 25,142 in 2012, an increase of 18 per cent.
There was also an increase in the amount of money spent on property in 21 counties.
Dublin led the way in terms of property sales last year with over 10,000 transactions and €3.6 billion spent.
That accounts for over a third of overall sales however the study shows that sales are increasing at a faster rate in just over a dozen other counties.
The 13 counties and the sales growth:
Leitrim (57%),
Cavan (55%),
Roscommon (36%),
Monaghan (32%)
Longford (24%)
Kildare (24%)
Meath (24%)
Westmeath (24%)
Wicklow (23%)
Waterford (25%)
Carlow (41%)
Galway (32%)
Tipperary (18%)
The overall picture: 
The Managing Director of MyHome.ie Angela Keegan said it was very encouraging to see the level of house sales rising all over the country but she also pointed out that the recovery was still in its early stages.
We were surprised to see sales rise by as much as they did in several counties, especially in the border region and Waterford which have struggled more than most since the collapse in property prices in 2007.
She also added that "It's important to point out that the recovery is happening at a slower rate in several counties,  for example in the midlands, and that the total level of transactions is still under 30,000.
If the Irish property market was functioning properly we should be seeing double or treble that level of sales.
Keegan finished by saying that, "We really need to see that figure rising and the Government and the banks have key roles to play in ensuring it does."