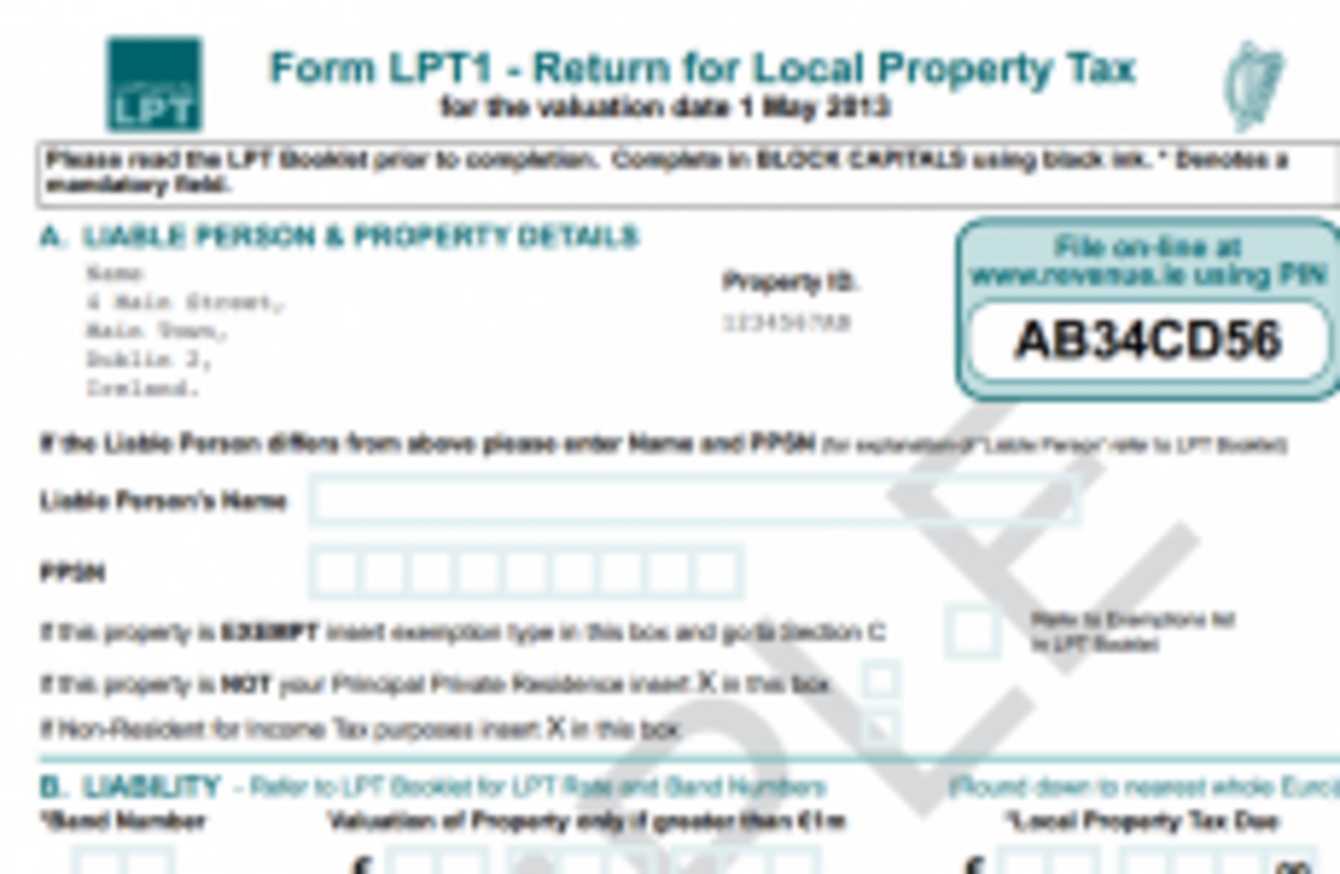 A sample Local Property Tax return form
Image: Revenue.ie
A sample Local Property Tax return form
Image: Revenue.ie
THE DEADLINES FOR filing the property tax return are fast approaching with plenty of people still to file theirs in the coming days and weeks.
The deadline for filing your return online is 28 May while those wishing to use the paper return and file their return by post must do so by 7 May. That's tomorrow weeks, so not long now.
There has been plenty of talk about the tax on our radios and televisions with plenty written about it here and in other media but were sure some of you out there are still a bit puzzled by just what exactly is required of you.
For the basics, here is a helpful FAQ on the Revenue's website, while this graph that we published earlier this year should give you an idea of how much you can expect to pay. We've also previously done two Q&A sessions here and here where we've answered some of your specific queries.
But now with the deadline approaching we want to open the floor to you again.
So, if you have got a reasonable question you want answered about the property tax then we'd be happy to oblige and get the answers for you.
Leave your questions in the comments section below and we'll do our best to get them answered this week.