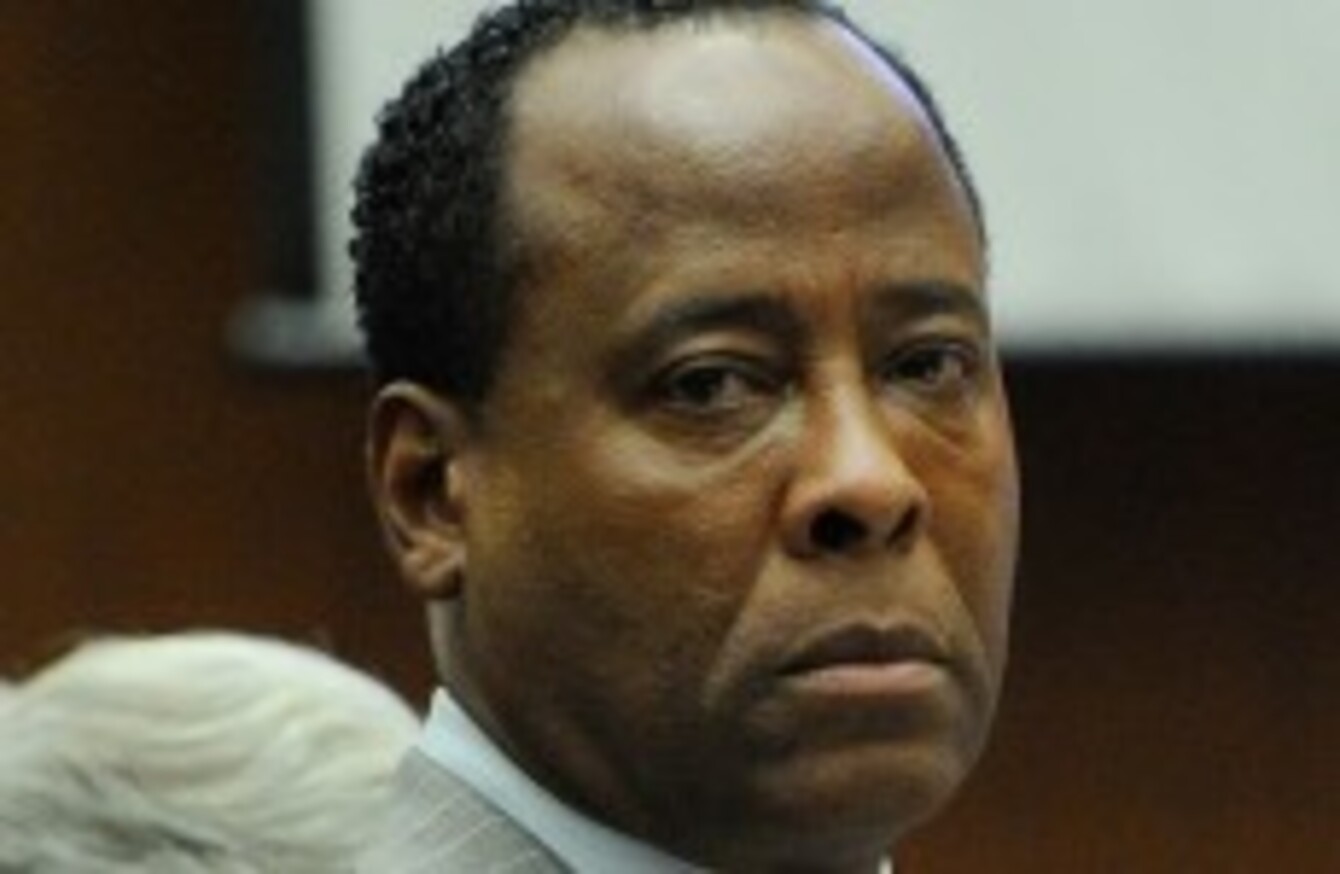 Image: Kevork Djansezian/AP/Press Association Images
Image: Kevork Djansezian/AP/Press Association Images
COURT DOCUMENTS FILED by prosecutors in the trial of Dr Conrad Murray asked that he be sentenced to four years in prison and also pay up to $100 million to Michael Jackson's children in restitution.
Prosecutors claim that the amount would cover loss of earnings resulting from the singer's unexpected death, citing a letter that estimates Jackson would have made $100 million from the This is It tour, reports CNN.
The team also recommended a four year sentence – the maximum for Conrad's crime – claiming that doctor had been "risking Mr Jackson's life every night" by administering the powerful anesthetic propofol on a daily basis.
Jackon was ruled to have died in June 2009 from an overdose after taking a combination of sedatives and propofol.
Conrad was found guilty of the singer's involuntary manslaughter, the lowest manslaughter conviction possible, in early November.
He is due to be sentenced on 29 November.