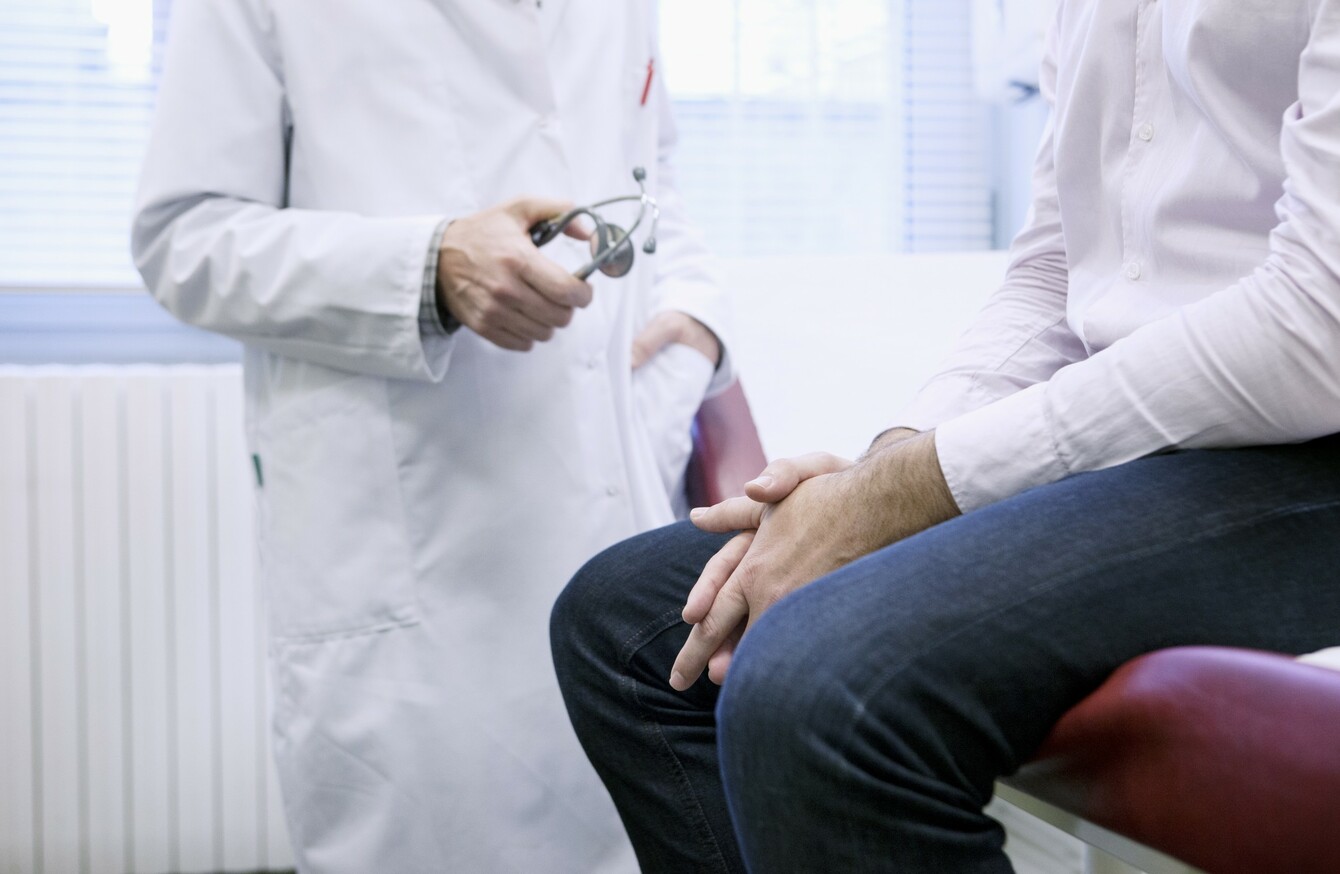 Image: Shutterstock/Image Point Fr
Image: Shutterstock/Image Point Fr
NEWLY DIAGNOSED PROSTATE cancer patients are sharing their experiences as part of Ireland's first national prostate cancer registry.
Prostate cancer is the most common cancer among men in Ireland, making up almost one third of all cancers diagnosed. Around 3,400 new cases of the disease are identified each year.
There are currently around 28,000 men in Ireland who are living with or have survived the disease. But while research has led to huge strides in survival rates, from 35% to more than 90% over the past 40 years, much less focus has been placed on the impact of treatment and care.
A new Irish Prostate Cancer Outcomes Research (IPCOR) study will engage with 1,300 men to receive information on their quality of life before and throughout their treatments, including both their physical and mental wellbeing.
Depending on the treatment undergone, side-effects for some men can include urinary problems and erectile dysfunction.
The IPCOR quality-of-life study will mean that clinicians are more informed about these side-effects and are able to better advise patients on how their prescribed treatment may impact their lives.
Mr David Galvin, IPCOR Principal Investigator and Consultant Urologist at St Vincent's University and Mater Misericordiae Hospitals, said:
"In Ireland, we know very little about how the treatments for prostate cancer affect our patients. There is a real deficit of data nationally.
IPCOR will bring together the clinical information with the information that patients supply to us. This will allow us to assess not only which treatments work but which treatments patients prefer.
"IPCOR will also analyse how a patient's address affects their access to high quality care. We want to ensure that all patients regardless of income or location have equal access to high quality care, and IPCOR will collect the data to demonstrate this nationally."
The study is being carried out in partnership with National Cancer Registry Ireland, the Clinical Research Facility in Galway and Molecular Medicine Ireland.
IPCOR plans to continue enrolling Irish men onto their study, and have set up an electronic tool which newly diagnosed prostate cancer patients can access to upload their details and outline their cancer journeys, available on ipcor.ie.