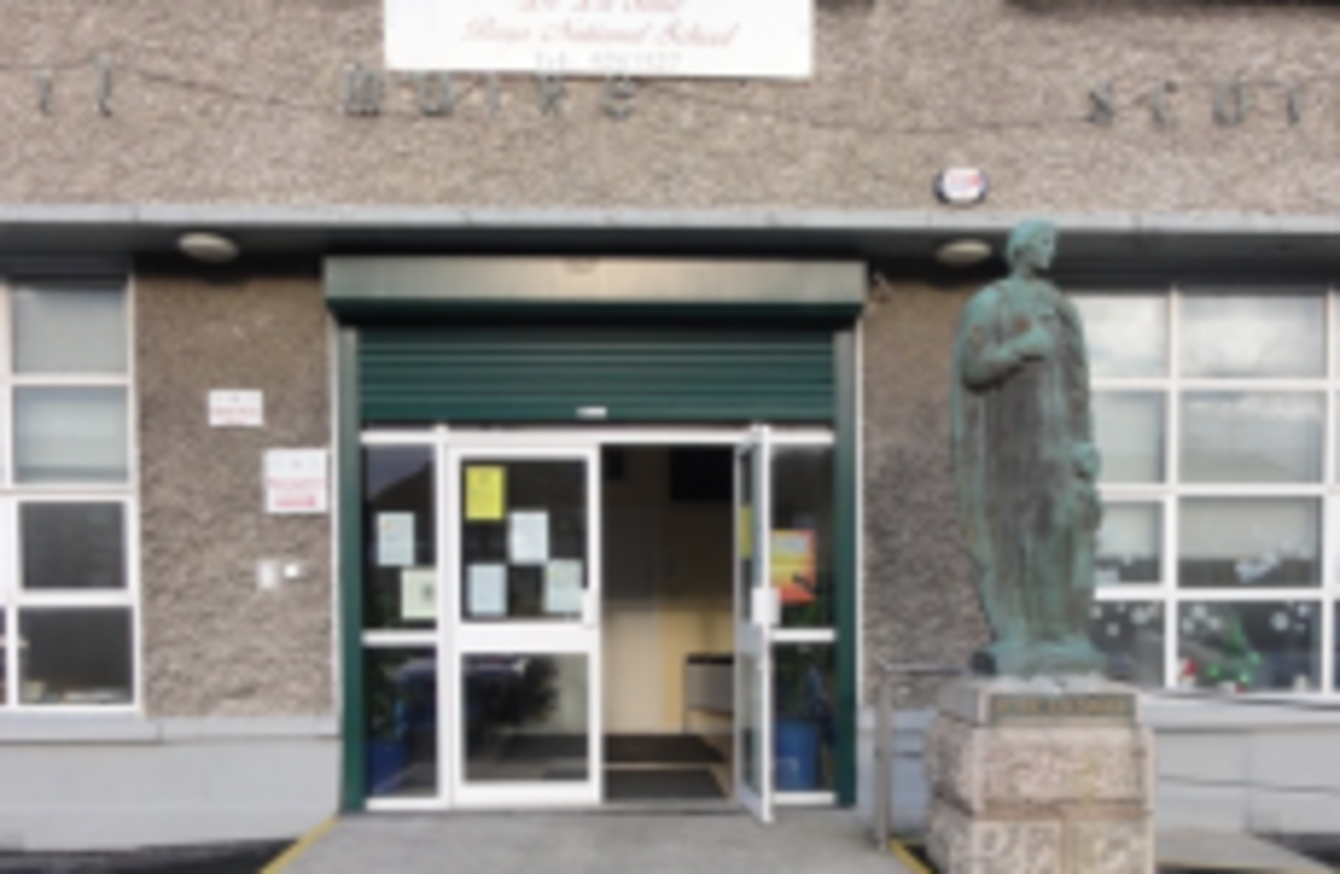 PARENTS AND TEACHERS from the De La Salle Primary School in Ballyfermot are holding a protest today against plans to close the school.
One parent said: "we're going to fight all the way for the schools. There's no way they're going to push us over.
"If it was a good plan I'd be the first one to sign up but it's not. The kids are going to lose out."
Spokesperson for the Parents Association, Martin Walsh, said that "Bishop Diarmuid Martin plans to close this primary school despite the objections and protests of the parents, teachers and wider community".
This is the first of 250 primary school closures planned over the next 10 years.
Under the plans, the pupils would relocate to the Dominican campus in the area where three schools share a joint campus.
Walsh told TheJournal.ie that the nearby schools of St Michael's, St Raphael's and St Gabriel's do not have the capacity to take on the near 400 pupils from De La Salle.
The yards are so cramped that the children cannot play football or even use a skipping rope.
"There's not enough parking, there's not even enough classrooms."
Jamie Fortune is a pupil at the De La Salle school. At a protest in April he said "it's a great school. All the teachers are brilliant.
They're trying to squash us all into one school but we won't fit…some days after school we go in and they help us with our homework.
Reason
The Archdiocese of Dublin told TheJournal.ie that "the De La Salle Trustees are no longer in a position to act as Trustees in Ballyfermot".
However Walsh said that this is not the case and that the De La Salle Brothers received a letter from the Bishop telling them that its services were no longer needed.
Walsh also pointed out that a new sports centre was built last year at a cost of half a million euro. He said "this is not the action of people who are planning on stopping funding".
Local councillor Brid Smith told TheJournal.ie that she will be going along to the protest today. She said:
The idea of amalgamating schools was to free up school spaces for other non-Catholic schools but the amalgamation is amounting to the loss of the best school in Ballyfermot
"The other schools don't have anything like the space and green fields that De La Salle does."
Ballyfermot
Martin Walsh said that the parents association have been in contact with the Education Minister Ruairi Quinn and that he is aware of the situation.
He's told us that the proposal hasn't been put on his desk yet and that until it is, there's nothing he can do about it.
The protest is being held outside the assumption church in Ballyfermot at 2:30pm today.
Here's a video of the protest in April where parents and the students voiced their concerns:
Source: TradeUnionTVIreland/YouTube