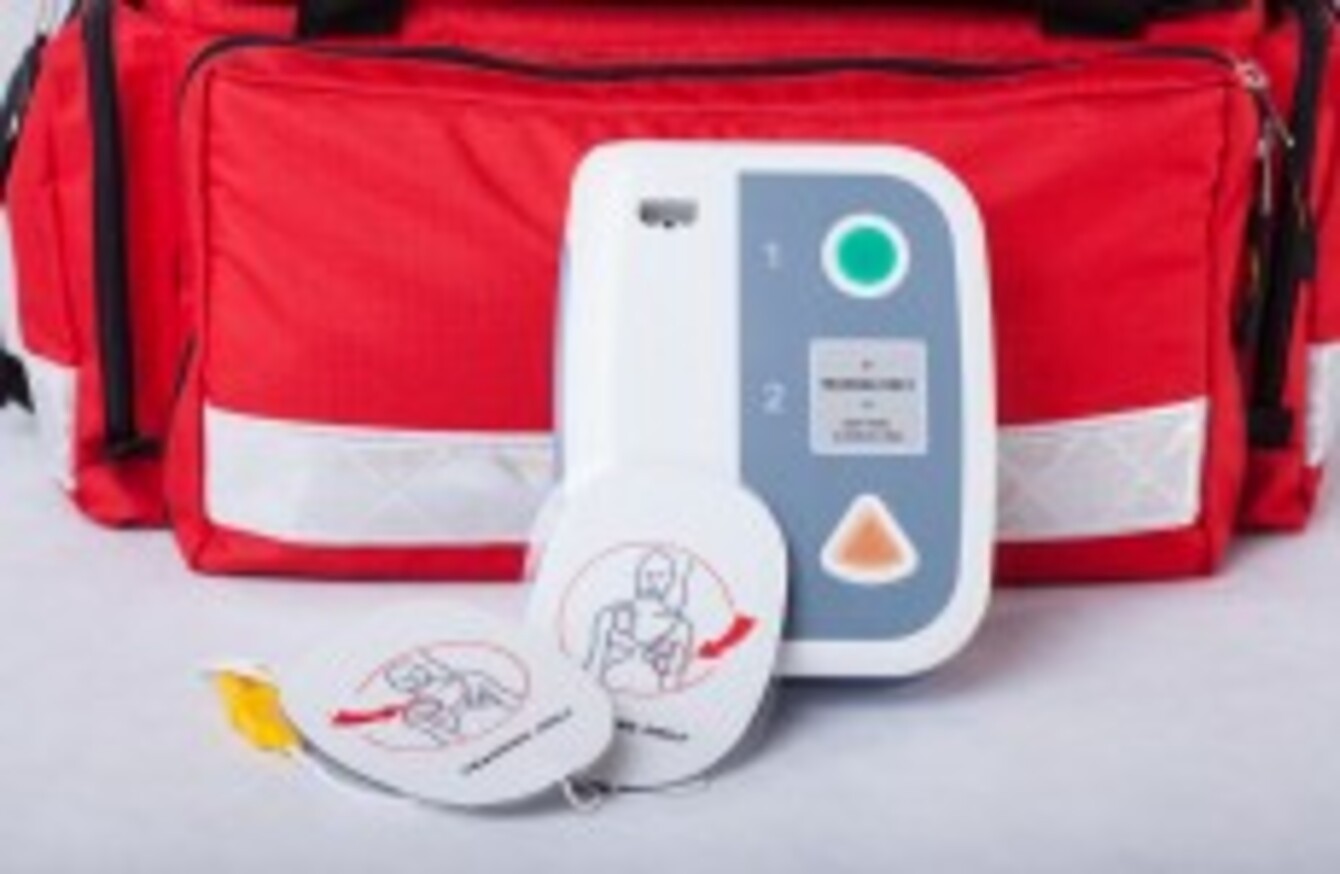 Image: Shutterstock
Image: Shutterstock
A PLAN TO install defibrillators in public places is being looked at with HIQA estimating that it could save up to 11 lives per year.
The Health Information and Quality Authority (HIQA) has carried out an assessment into the implications of such a scheme and are looking for feedback from the public.
Six different programmes have been looked at, the largest of which would see an extra 38,400 Automated External Defibrillators (AEDs) being installed in public places.
An AED is a small portable device that is used to restore the heart rhythm of someone who has undergone a cardiac arrest.
This largest programme would cost about €2.5 million for the health service, €18.3 million for other parts of the public sector and €85 million for the private sector.
It is envisaged that the public access defibrillators would be installed in public spaces like churches, entertainment venues, sports clubs, bus and train stations, retail premises and public buildings.
When combined, this represents a total of over 43,000 premises throughout Ireland.
HIQA's assessment was carried out as a result of a bill introduced by previous health minister James Reilly which also set out that it would be the obligation of the owners of the premises to install the defibrillator.
The owners of the premises would also be required to ensure that the defibrillator is properly maintained and that staff are adequately trained on how to use it.
The calculations of the costs involved and the potential benefits were made by looking at the effectiveness of public access defibrillators already in in operation says HIQA's director of health technology assessment Dr Máirín Ryan:
The health technology assessment undertaken by HIQA reviews data on the frequency of out-of-hospital cardiac arrest in Ireland, the existing availability of AEDs and the current management of sudden cardiac arrest in Ireland.
HIQA outlines that there are a number of other issues to be looked at ahead of the implementation of the programme.
One these includes the issue of informed consent considering that the out-of-hospital cardiac arrest patients are unconscious at the time.
It is also provided for in the legislation that there is no legal obligation imposed on any person to use the defibrillator, but if they do so they will not be liable for negligence.
"For every one minute delay in defibrillation, the survival rate of a cardiac arrest victim decreases by 7 to 10%," Mary Mitchell-O'Connor TD said yesterday in supporting the programme.
"Defibrillation, combined with CPR and activating emergency medical services, offer the best chance of saving a life in the event of a cardiac arrest. This consultation process aims to advise on the best public access defibrillation programme for Ireland and I would encourage all interested parties to contribute," she said.
The public consultation runs until 17 October and further details are available from HIQA.