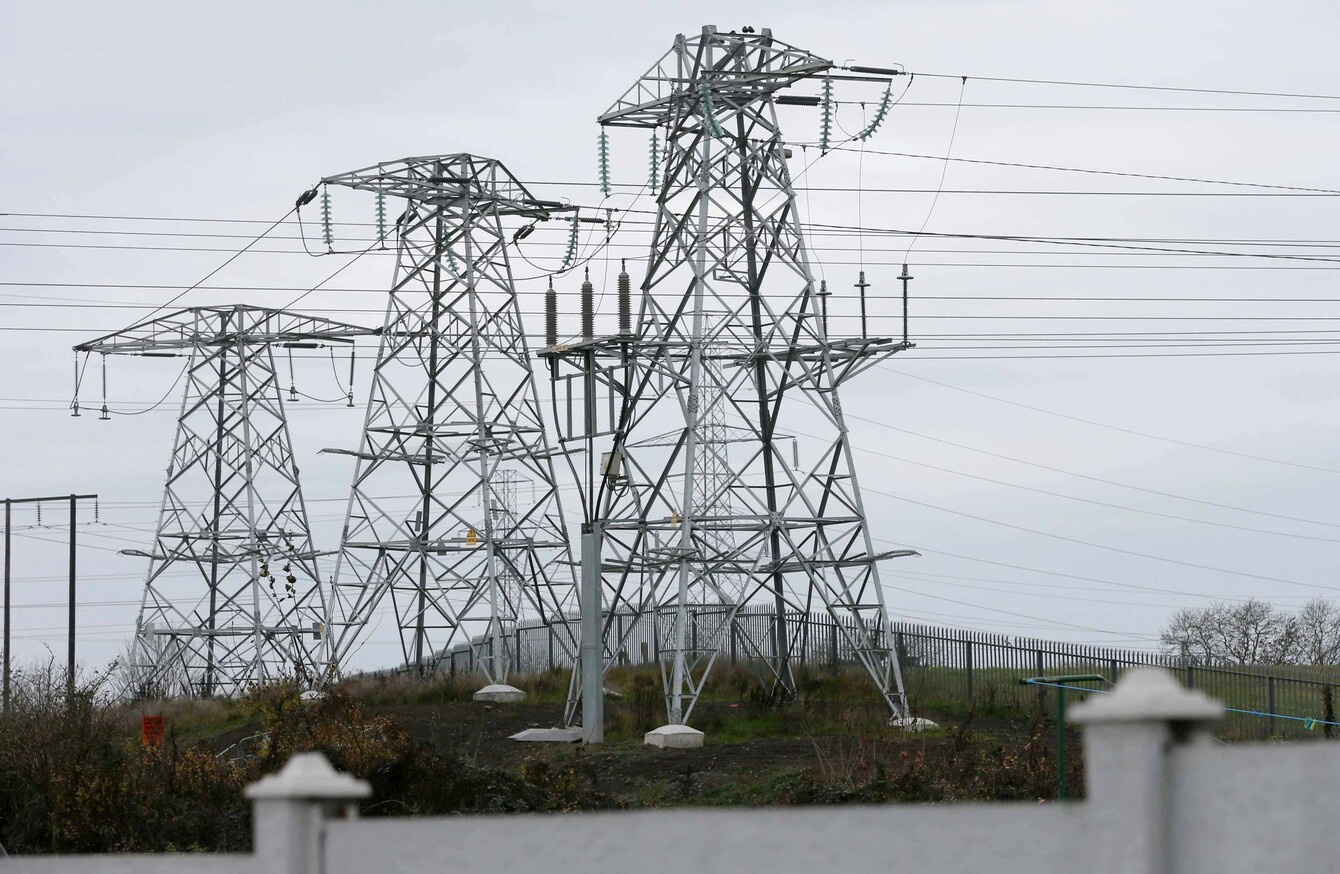 Image: Laura Hutton/RollingNews.ie
Image: Laura Hutton/RollingNews.ie
AN BORD PLEANÁLA has approved permission for 299 pylons to be built across Cavan, Meath and Monaghan.
The pylons will be built as part of Eirgrid's North-South Interconnector project, which was given the green light by the planning authority today.
The huge infrastructure project, which will be 138 kilometres long, will link the electricity transmission networks of Ireland and Northern Ireland
In its decision, An Bord Pleanála said it had received around 900 submissions from individuals, community groups and elected representatives about the project. It had also considered a number of reports into the project before making a final decision.
The decision says that the development will enhance the security of electricity supply between Northern Ireland and the Republic, and will allow for the more efficient operation of a single electricity market on an all-island basis.
Of the 299 pylons, 165 will be in Meath and 134 will be in Cavan and Monaghan.
The approval has been criticised by some of the communities in the area who had objected to the project, particularly to having the power lines run overground rather than underground.
Sinn Féin MEP Matt Carthy said the project will have to be changed because of the concerns of people who live in the area.
"The truth is that the project that was granted permission today will not go ahead in its current form. Communities simply won't allow it," he said.
His concerns were echoed by the Irish Farmers' Association which said that the decision broadly ignores the concerns and wishes of the people who live in the areas where the pylons will be constructed.
"From the beginning, EirGrid did not support the proposal to underground this project and it seems as if they have achieved their desired outcome today," said Thomas Cooney of the IFA. "However, communities are now left in a position where by and large their concerns have been rejected by An Bord Pleanála.