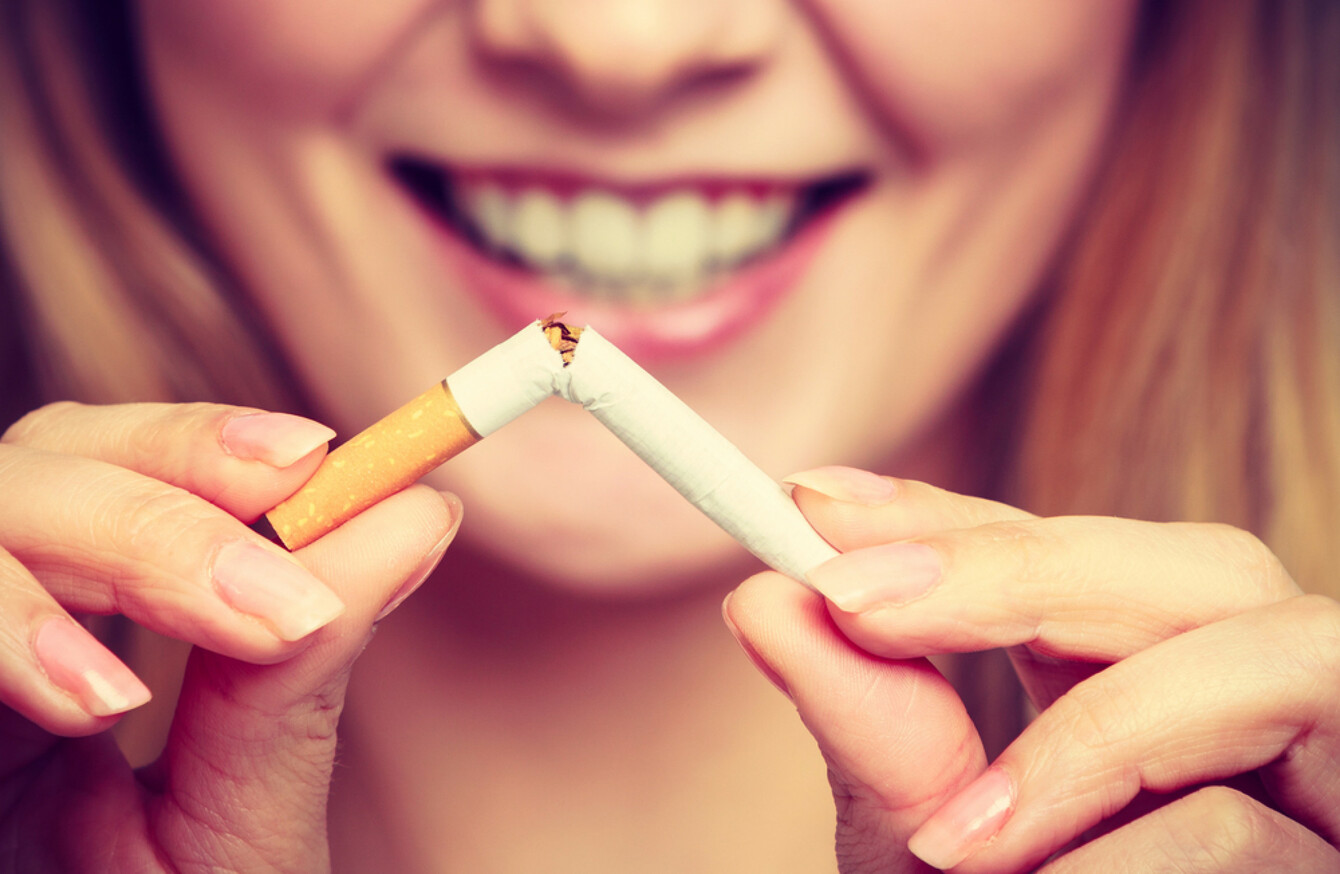 Image: Shutterstock/Voyagerix
Image: Shutterstock/Voyagerix
THERE'S NOW MORE people who've quit smoking than smokers in the country, according to new research from the HSE.
The HSE's latest Quit campaign has seen the publication of a new survey which shows that there are now over 1 million people in the country who've successfully quit smoking.
The Healthy Ireland Survey found that about 22% of Irish adults are smokers, 18% smoke on a daily basis with 4% smoking occasionally.
This translates to about 830,000 smokers in Ireland, fewer than the number of quitters.
Of those who do smoke, the rate of smoking is highest in the 25-34 age group and is lowest (9%) in the over 75 age group.
Men are more likely to smoke than women with 25% of men being current smokers, compared to 20% of women.
The survey also looked at people who've quit smoking in the past year and found that about one in eight people (12%) who smoked a year ago have since quit.
Almost half of those who successfully quit smoking recently did so through willpower alone (45%) while 37% used e-cigarettes.
As part of its quit campaign, the HSE is pointing out that latest figures show that about one in five deaths in Ireland is connected to smoking.
Almost half of these deaths related to cancer while the other half were connected to either cardiovascular or respiratory conditions.
Help on how to quite can be found on the HSE's Quit website or by calling the Quit Team on Freephone 1800 201 203