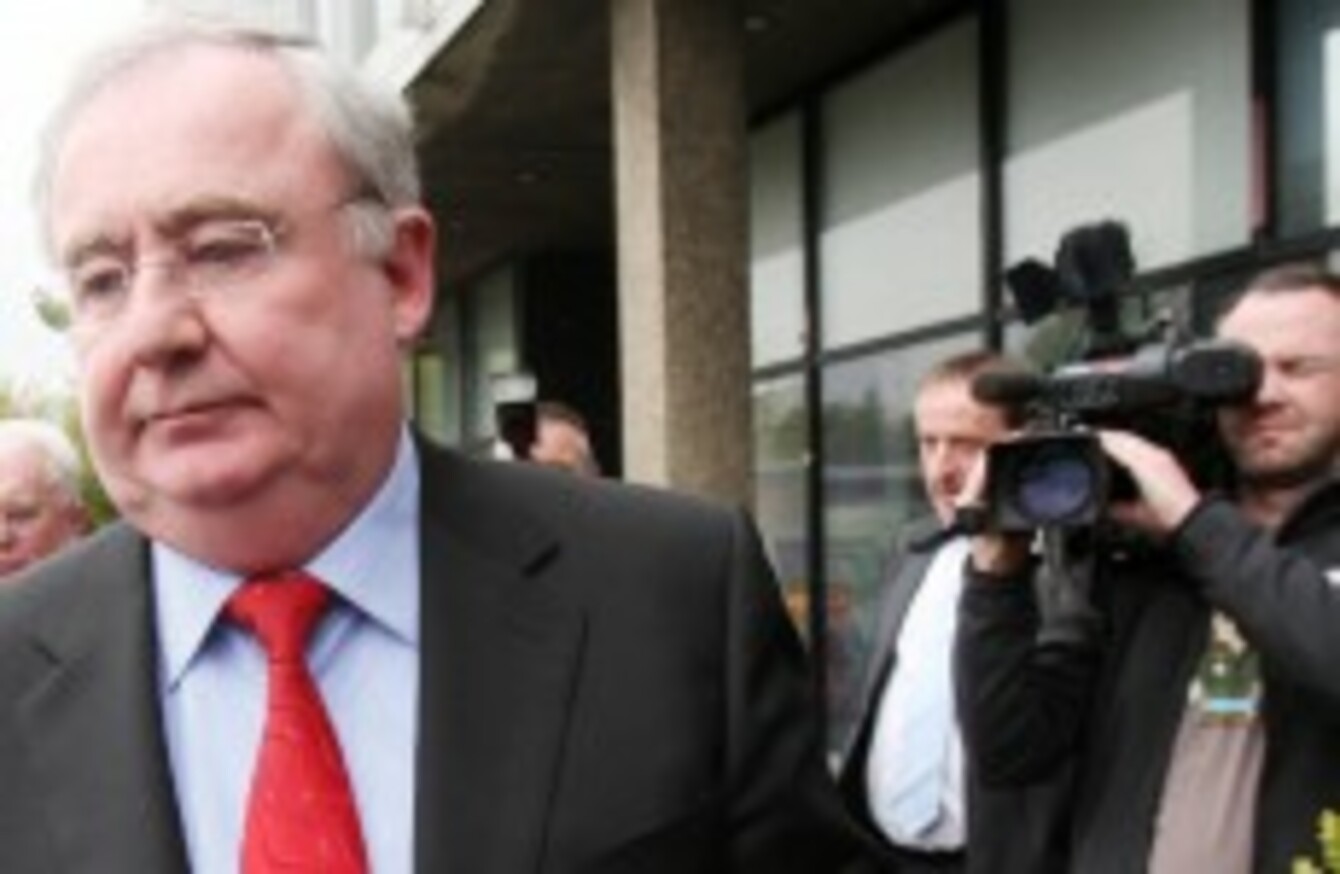 Image: Niall Carson/PA Wire
Image: Niall Carson/PA Wire
Updated 11.45pm
MINISTER PAT RABBITTE has said he won't be interfering in how RTÉ handles the payments over comments about homophobia made on the Saturday Night Show.
In a statement today, the Minister for Communications said that he has "never used the term 'homophobe' to describe those who disagree with me on issues of gay equality in general or gay marriage in particular".
He made the comments in the wake of revelations that RTÉ had paid damages to members of the Iona Institute and columnist John Waters after comments made in relation to them and homophobia on the Saturday Night Show.
Rabbitte stated that he has "no intention of interfering in RTÉ's management of the litigation claims against it", but that he does expect that RTÉ "remains fully committed to its chief obligation as a public service broadcaster – to ensure the full and free exchange of information and opinion on all matters of legitimate public interest".
Rabbitte described the word 'homophobia' as "too loaded a term to be used to categorise those who hold contrary views on what is a matter for legitimate public debate".
However, he did add:
That said, I would also hope that people and institutions that hold themselves out as commentators on, or contributors to, public debate fully appreciate – as most politicians do – that debate can be robust, heated, personal and sometimes even hostile. If you enter the arena, you cannot expect that the Queensbury Rules will always apply.
He said that it would be a "matter of serious concern if recourse to our defamation laws was to have a chilling effect on the conduct of public debate on this issue, in the lead-in to the forthcoming referendum on gay marriage".
Yesterday, Senator Averil Power made a call for Minister Rabbitte to advise the Seanad on how much RTÉ paid to the Iona Institute.
To date, almost 850 complaints have been received by the broadcaster over the appearance of Rory O'Neill, aka Panti, on the Saturday Night Show, and the apology subsequently made by RTÉ over his comments.
It is understood that the majority of these complaints relate to the apology.
The Broadcasting Authority of Ireland has also received more than 100 complaints on the issue.
The Saturday Night Show will air a debate about homophobia on tomorrow night's programme.
- First published 4.52pm