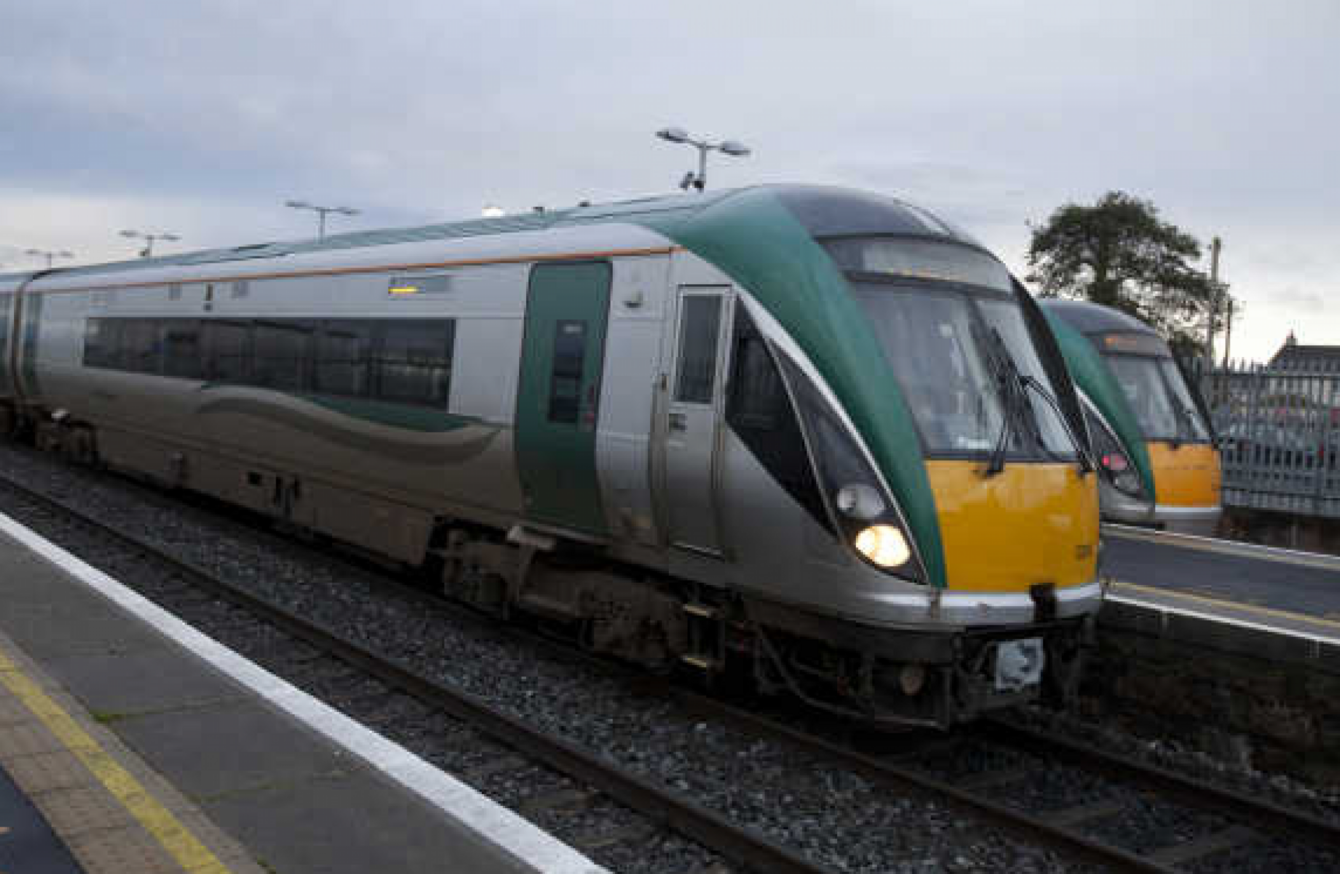 File photo of Irish Rail train
Image: RollingNews.ie
File photo of Irish Rail train
Image: RollingNews.ie
IRISH RAIL HAS condemned an incident on a Limerick train where a woman told a man to "go away and fuck off back to India".
Footage of the incident, which happened on Sunday on a train from Colbert Station to Limerick Junction, shows the woman verbally abusing the man, telling him: "Speak fucking English when you're in fucking Ireland, we don't speak fucking Indian when we're in fucking India."
The row appears to have started over the man leaving his bag on a seat.
Iarnród Éireann said it was alerted to the incident by a customer via Twitter.
In a statement, the company said: "It is a shocking and disgraceful incident – any form of abuse of customers is intolerable, particularly discriminatory abuse.
"We have contacted the gardaí both in Limerick and in the Community, Diversity and Integration Unit in Harcourt Street, and have asked the customer to contact the gardaí also, particularly if they have any other footage.
The incident will have been deeply upsetting to those who were subject to abuse and those who witnessed it, and we are grateful to the customer who reported it to us and raised awareness of it.
Irish Rail added that it works with the Immigrant Council of Ireland to "counteract racist abuse and encourage reporting of any instances of abuse suffered by customers or employees".
'Harrowing footage'
Brian Killoran, CEO of the Immigrant Council of Ireland, also criticised the incident.
It is harrowing watching this footage of people being aggressively abused because of their ethnic identity. Every year the Immigrant Council of Ireland runs an anti-racism campaign alongside Transport for Ireland encouraging victims and witnesses of racism on public transport to report all incidents.
"Sadly we know from this experience racial abuse on public transport is an issue, with victims often being transport staff themselves. Evidence of this nature highlights the need for effective hate crime laws to more robustly tackle such unacceptable behaviour and work towards eradicating it from our society," Killoran said.
Gardaí confirmed they are investigating the incident and asked anyone with information to contact Henry Street Garda Station in Limerick.