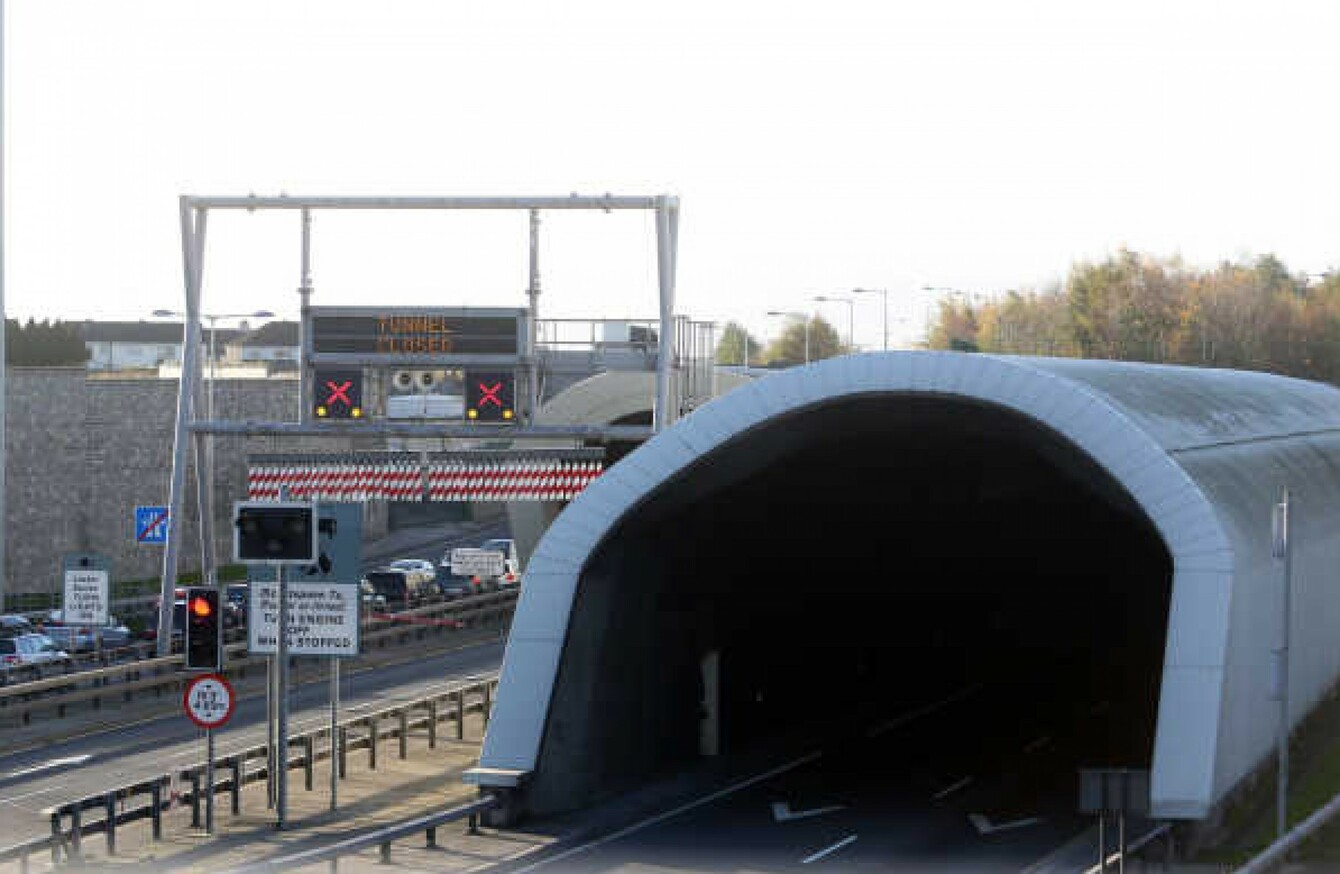 Image: Sam Boal/RollingNews.ie
Image: Sam Boal/RollingNews.ie
TWO MORE RADIO stations have joined Radio NOVA in taking legal action against the operators of the Dublin Port Tunnel.
Radio NOVA announced in December that it would be seeking an injunction against Transport Infrastructure Ireland, the operators of the tunnel, and have co-opted Classic Hits 4FM and Sunshine 106.8 into its cause.
Currently, only seven radio stations are broadcast in the 4.5km tunnel.
What do the stations want?
Radio NOVA has said that it wants to become available in the tunnel or for the situation to change so that no FM radio stations are available.
Speaking about this, the stations' CEO Kevin Branigan said: "Both Classic Hits and Sunshine share our grievances and have jointed our action as co-plaintiffs.
While we compete with each other for listeners and advertising revenue in the market, all three of us have commonality in that we're being seriously disadvantaged commercially by Transport Infrastructure Ireland's technology limitations; it makes sense for us to collaborate.
Due to limitations in technology the Port Tunnel is unable to broadcast more than seven stations.
Voicing his support for the action, Sean Ashmore, CEO of Classic Hits 4FM and Sunshine 106.8, said: "We're happy to become a full partner in NOVA's action as it seems abundantly clear it is the only way the situation will be resolved."
What will happen now?
The action taken by Radio NOVA is still pending and is set to go before the High Court. The station says that it has also reached out to RTÉ, as 2FM recently became unavailable in the tunnel.
Radio NOVA has said that its research shows that it can take listeners days to re-tune to its station when they change over to another one while in the tunnel.
- Transport Infrastructure Ireland have been contacted for comment. 
Comments on this article have been closed as it is subject to ongoing legal action.