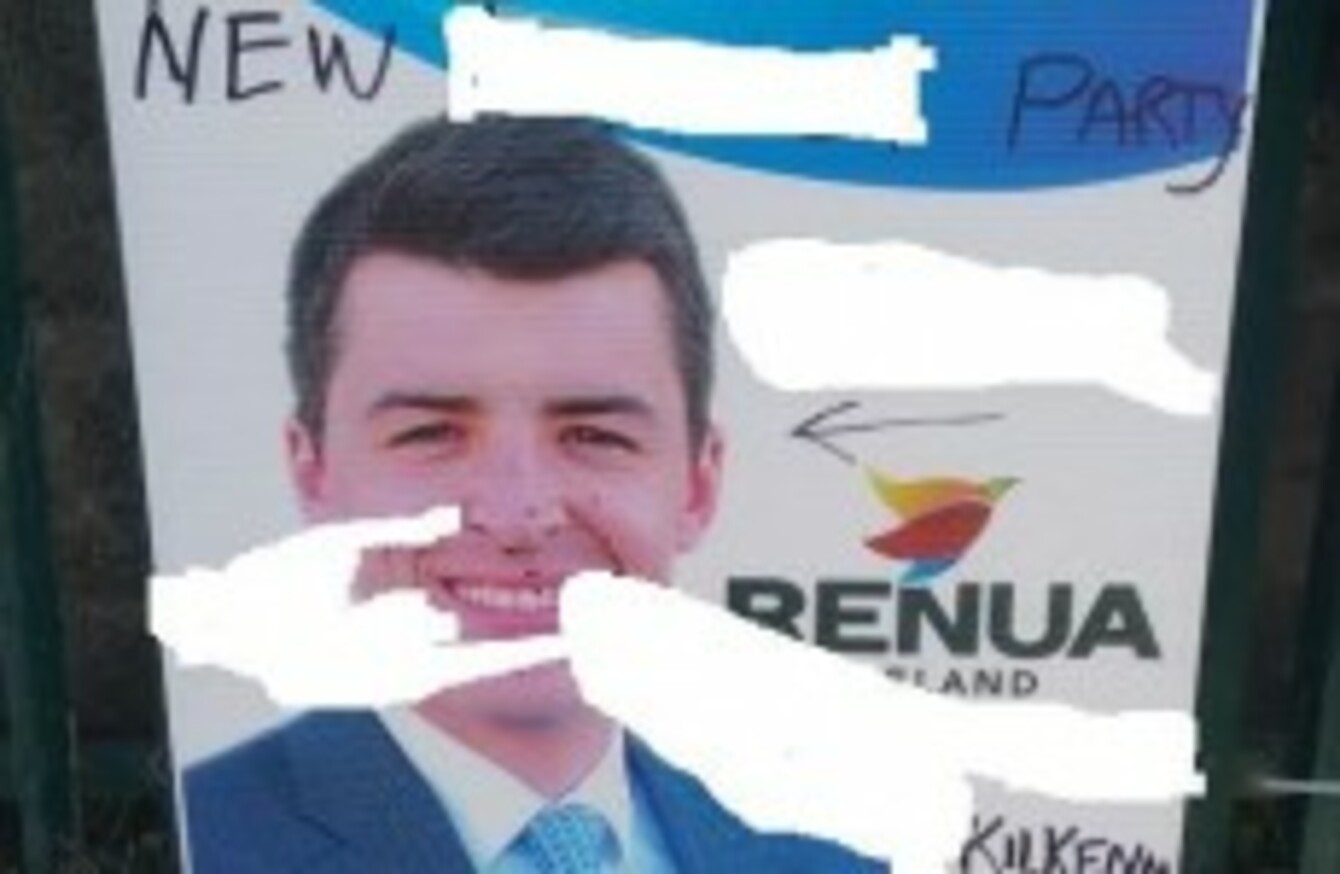 The poster (offending drawings and phrases have been edited out by TheJournal.ie)
The poster (offending drawings and phrases have been edited out by TheJournal.ie)
RENUA IRELAND HAS condemned the actions of a vandal who defaced a poster for Carlow-Kilkenny candidate Paddy McKee.
The poster was found close to Callan in Kilkenny yesterday. Homophobic slurs had been written all over it, in black marker.
A spokesperson for McKee said the act had been "about fear and the politics of the past".
"Renua is about a future where people speak openly about their lives and the true nature of their lives without fear."
A Kilkenny councillor who is openly gay, McKee quit Fianna Fáil earlier this year to run for Lucinda Creighton's party in the 22 May by-election.