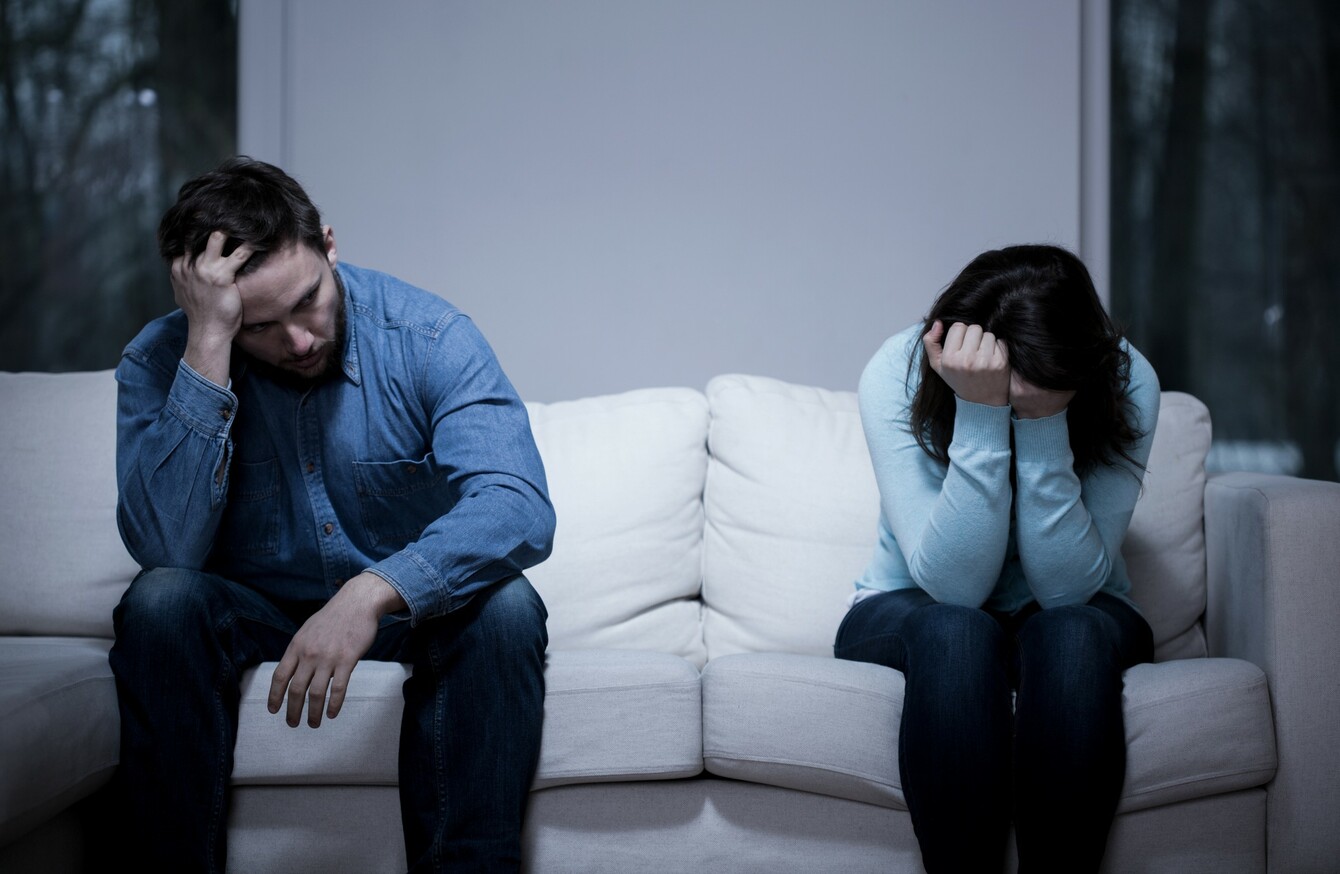 Image: Shutterstock/Photographee.eu
Image: Shutterstock/Photographee.eu
SUICIDAL IDEATION AND marriage breakdown are just two of the problems stemming from a growing repossession crisis according to debt support charity Phoenix Project Ireland.
The agency says that it took over 5,400 calls last year from people who are struggling with mortgage repayments, adding that 49,000 homes are in danger of repossession in the coming years.
In the Phoenix Project's annual report released today, CEO William Prior says that marriage breakdown is becoming a greater problem for couples under pressure.
"We estimate that approximately 60% of our clients in 2015 were women who were separated or in the process of going through legal separation," he says. "They typically report that financial difficulties are the main reason for separation."
Of grave concern is the report from our stress counsellor, who says that 10% of clients have had suicidal ideation as a direct result of their financial difficulties and the threat of losing their family home.
The Phoenix Project, for example, details the case of Maureen* who it says had a mortgage of €50,000 on a home valued at €250,000. Attempting to renegotiate with her bank, she couldn't make a deal because her separated husband would not engage with the process. 
Another warning being made is about how a potential increase in interests rates could put even more families at the risk of repossession.
"By the Central Bank's own estimates, up to 49,000 homes are facing repossession over the coming years. Using an average of 2.5 occupants per home, this means that some 122,500 more people are facing homelessness," says Prior.
More worryingly, if the European Central Bank interest rate rises from its current low, many more borrowers who are now meeting full repayments will fall into arrears.
The charity is recommending a number of actions from government, including standardising split mortgages and a law preventing a repossession from taking place unless the homeowner has alternative accommodation.