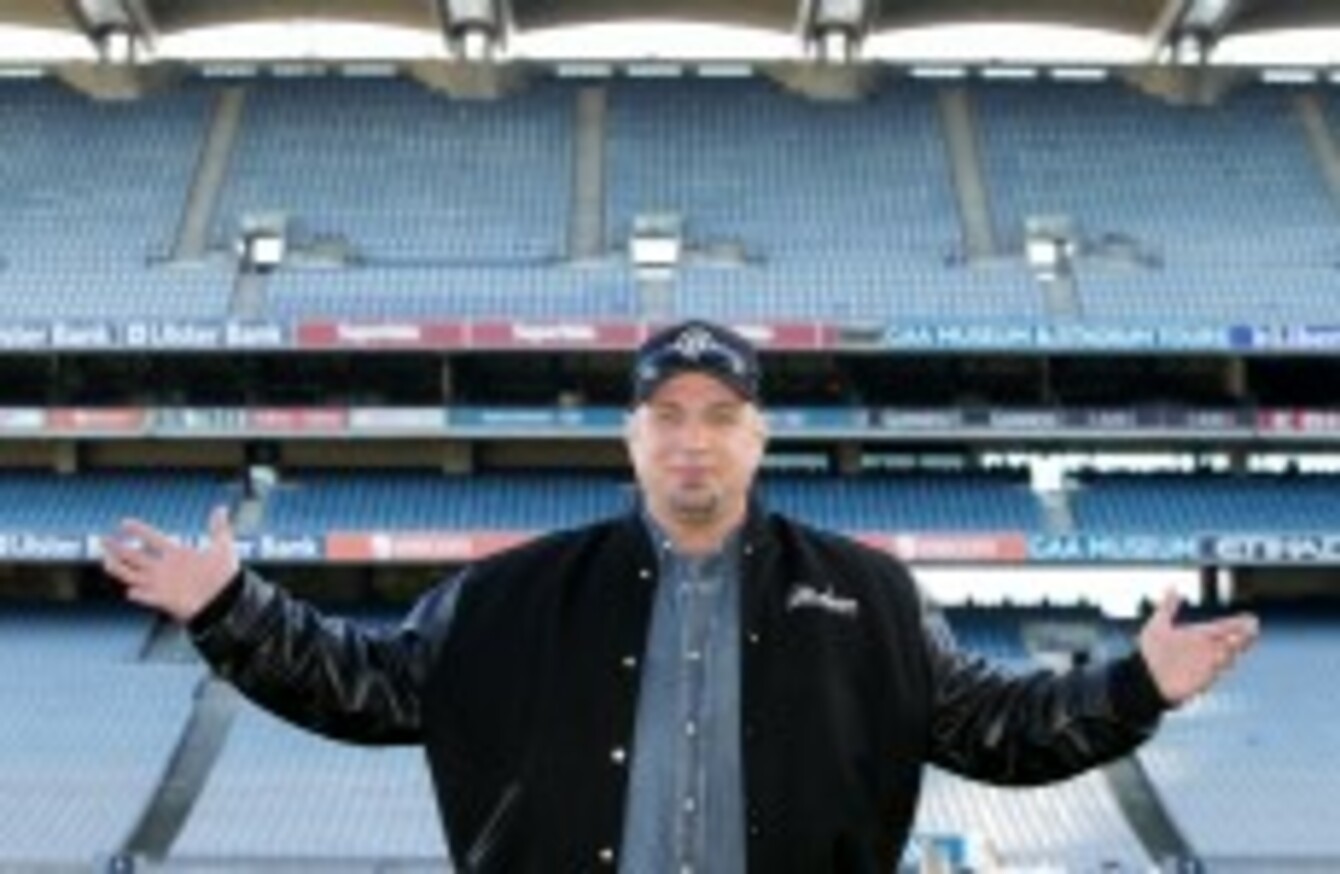 Image: Mark Stedman
Image: Mark Stedman
Updated 5.46pm
THE RESIDENTS OF Croke Park say they are willing to facilitate the Garth Brooks gigs.
Eamon O'Brian, chairman of the Croke Park Streets Committee, told TheJournal.ie that "if concerts go ahead it has to be on the back of a binding agreement" between the community and the stadium.
"We're just in favour of what An Bord Pleanála has stated", he said, and they are still opposed to any of the gigs going ahead, but that they are willing to negotiate.
You have a situation where lives are threatened, you have a situation where communities are divided.
In a statement today the group said that they were willing to consider a new direction to end the row that has seen the country music megastar cancel five gigs at GAA HQ.
"The officers of the Croke Park Community and Handball Centre have deliberated on the ongoing crisis surrounding the proposed Garth Brooks concerts.
In the interest of all the Croke Park communities we are prepared to consider a new direction with a view to facilitating the holding of the Garth Brooks concerts.
They say that Lord Mayor Christy Burke has been told of their stance as he prepares to meet Dublin City Council Chief Executive Owen Keegan. Reports today suggest that meeting may not have taken place.
"The Lord Mayor Christy Burke, who has been a central figure in the negotiations, has agreed to bring this latest development to the attention of the various parties involved."
Additional reporting by Nicky Ryan. Originally published 3.13pm