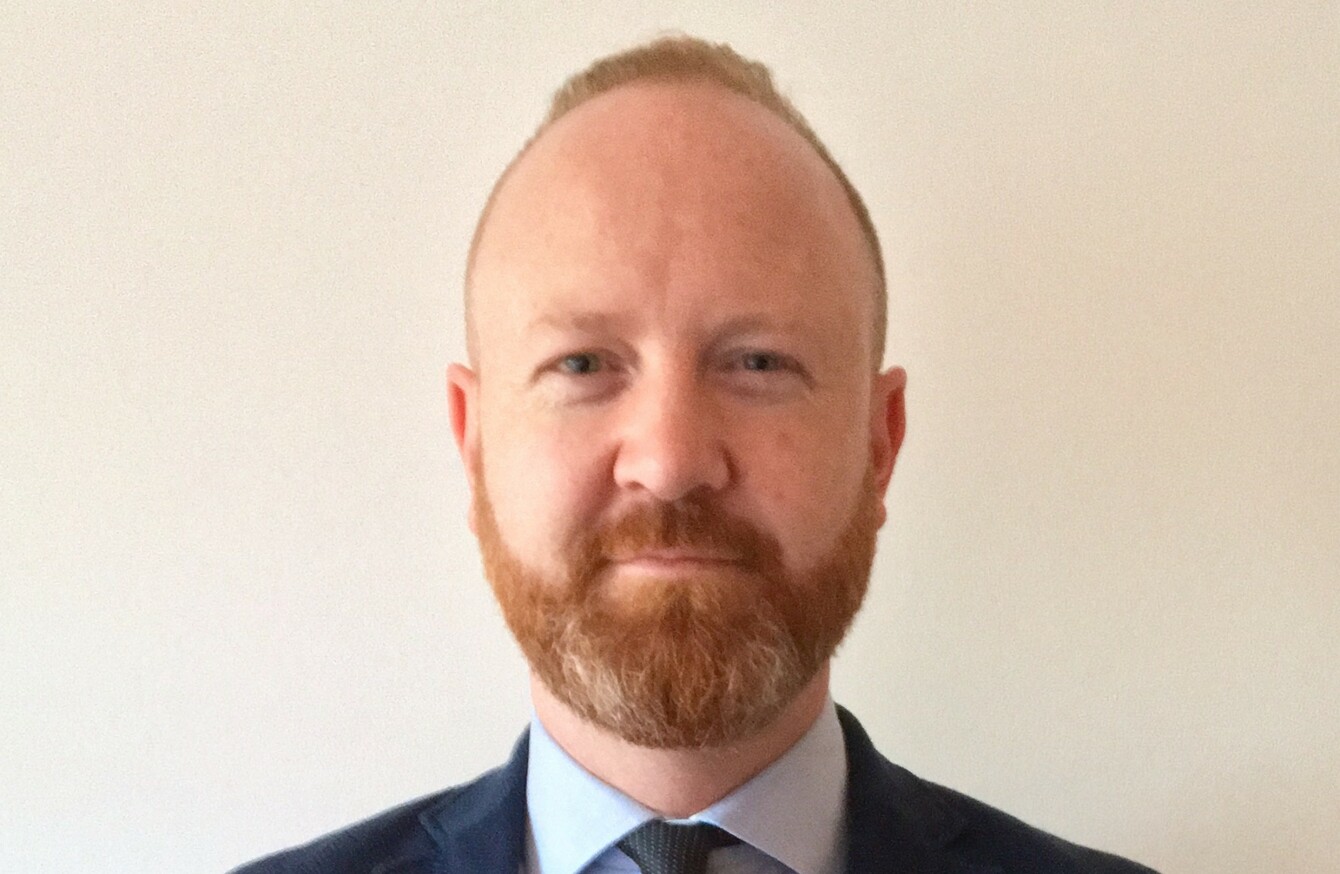 "IT'S DIFFICULT TRYING to communicate to people who don't live with it how devastating it is. It's a hugely ridiculed condition. It has a silly name for goodness' sake."
It's easy to explain what a broken arm or leg is. Medical staff can help you, and your family and friends understand what's going on.
This is not the case when it comes to an invisible illness, however.
Daragh Bogan has Restless Legs Syndrome (RLS) – a medical condition characterised by an uncontrollable urge to move one's legs. It is often worse at night and affects people's sleep.
The symptoms usually become worse when sitting or lying down for prolonged periods – such as at the cinema or on a plane.
As the name suggests, it's most common in legs, but can affect other parts of the body such as the arms, torso and head.
"People can go two or three days with no sleep whatsoever. It feel like insects crawling inside your legs or limbs. I get it in my arms as well," Daragh told us.
The HSE lists RLS as a sleep disorder, alongside conditions such as narcolepsy or sleep apnoea.
Daragh (43) is originally from Galway but moved to the UK in 1997. He said he first experienced symptoms of RLS when he was a child, but didn't know what the problem was until a few years ago.
He is now the chair of RLS-UK, a charity that helps people with the condition. Through his voluntary work with the organisation he is often contacted by people who suffer from RLS. It can have a hugely debilitating effect.
Some people have turned to suicide they are so demented with it. One guy who has had it for 40 years told me he gets an average of two hours sleep a night. He just cried down the phone to me.
"Most people who have it, and those who have it chronically, put it down to an odd thing that's wrong with their body. They have to get up and pace for two or three hours every single night – that's only way to alleviate it, it starts again when they lie down."
He said sometimes children with the condition are misdiagnosed as having ADHD, or have both, due to the similar symptoms.
'Worse as you get older'
Daragh is on a milder form of the type of medication given to people with Parkinson's disease. He resisted taking medication for his condition until last year as he feared that building up a resistance to it could make his symptoms worse.
"It sets in at about 8.30 in the evening – 40 minutes in one leg, then it moves over to the other."
Daragh is grateful his symptoms are not as bad as many other RLS sufferers he knows.
It gets worse as you get older. My prognosis in 10 or 15 years will be an awful lot worse.
RLS is genetic and more common in women than men. It can be linked to iron deficiency, kidney disease and diabetes, among other conditions. People with RLS often have other issues such as varicose veins.
There are two recognised forms of RLS:
Primary or idiopathic RLS has no known cause and usually begins slowly, before the age of 45. It is often genetic. Primary RLS can come and go and is often progressive, meaning it gets worse with age.
Secondary RLS often has a sudden onset and is usually associated with another medical condition (such as iron deficiency/anaemia) or the use of certain medication. For example, some women get the condition while pregnant. The symptoms will continue after the birth for some women, but not others.
Depression
Daragh told us depression, often brought on by lack of sleep, is common among people with RLS.
#Open journalism No news is bad news Support The Journal

Your contributions will help us continue to deliver the stories that are important to you

Support us now
Breege Leddy runs an insomnia clinic at Bon Secours Hospital in Dublin.
She agreed that people suffering from the condition sometimes experience anxiety and depression. RLS can be exacerbated by drinking alcohol and caffeine, and smoking.
Daragh said this has been the case for him, noting: "Alcohol, for me, really sets it off."
"It is also important to keep caffeine levels to a minimum," Breege noted.
Leddy said between 5-15% of the population are thought to have the condition, and certain people are more vulnerable to it than others.
For example, 11% of pregnant women and 30% of people with rheumatoid arthritis and 15 -20% of uremic (chronic kidney disease) patients [have it, according to international research]. It should be noted that RLS is much more common in females.
Breege said RLS "can lead to severe sleep disruptions and insomnia". She advised anyone with symptoms such as "sensations of 'creeping' inside the legs and an uncontrollable urge to move them" to consult their GP.
She said a blood test can be done to rule out anaemia and medication will be prescribed if necessary.
Daragh said many people from Ireland have been in touch with RLS-UK seeking advice and he's willing to help them set up their own support network here.
More information on the condition can be read here.