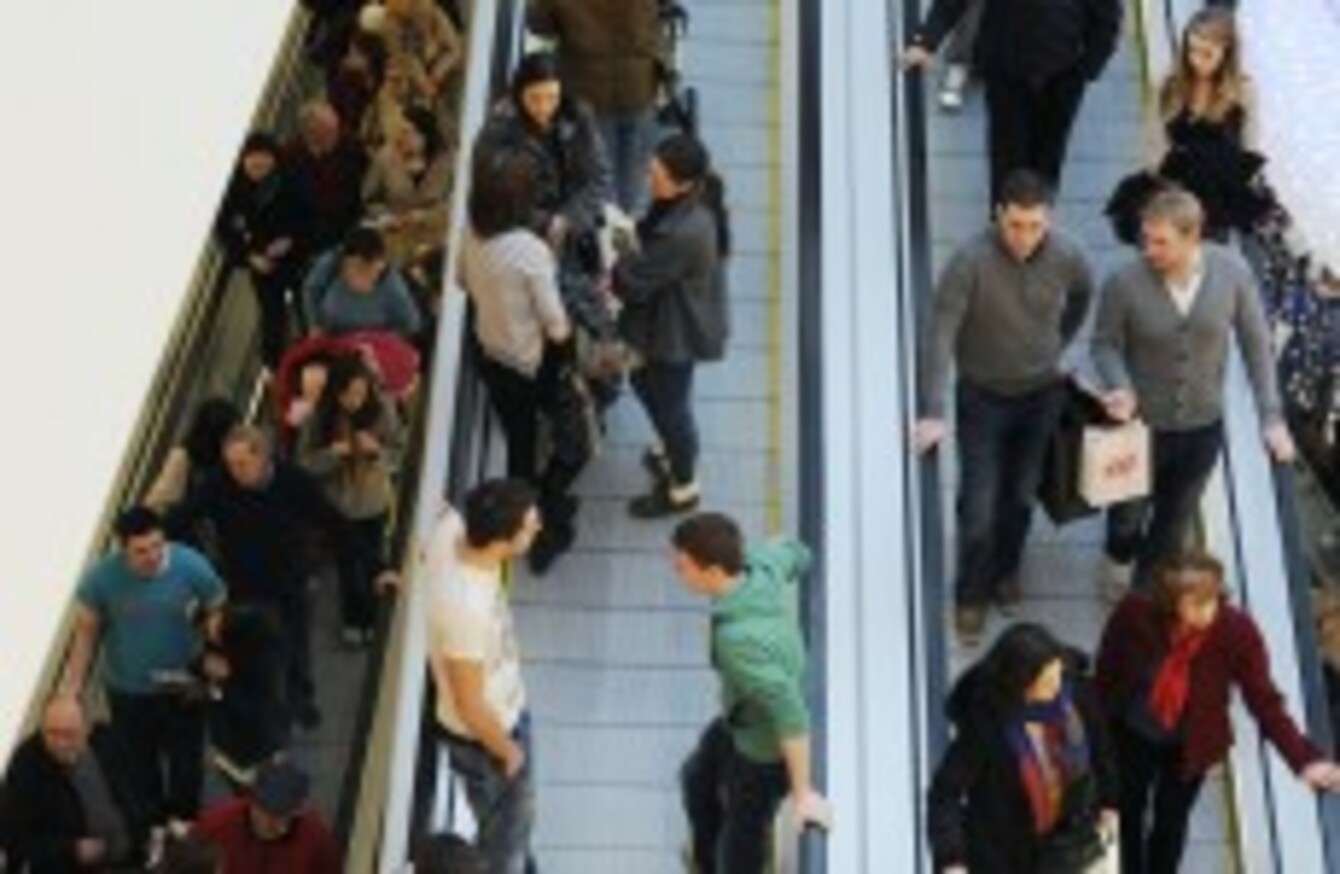 Image: Sasko Lazarov/Photocall Ireland
Image: Sasko Lazarov/Photocall Ireland
BOTH THE VOLUME and overall value of retail sales in Ireland increased in August, according to figures published today.
The preliminary Central Statistics Office figures show that the volume of items sold increased by 0.4 per cent, while the value of those goods increased by 0.5 per cent.
The figures mark the first time in eight months that both measures have increased for two consecutive months.
Though the value of sales in August 2012 was up by 0.3 per cent on the equivalent month in 2011, the volume of sales is down by 0.6 per cent in that time.
A sectoral breakdown of the figures show the volume of furniture sales as having fallen by the largest amount, 3.5 per cent, while clothing and footwear sales were also down in August despite the usual back-to-school rush.
Sales in bars were up by 3.2 per cent in August, while the volume of sales of electrical goods was up by 10.7 per cent.
In value terms, bar sales were up by 2.7 per cent – the highest of any sector – while furniture sales were down 3.6 per cent.
The value of goods sold in August is 4 per cent lower than 2005, the 'base year' used for CSO figures, while the volume of sales is down by 0.8 per cent compared to seven years ago. Both measures, however, are down significantly on their peaks from 2008.
Reaction
The Irish Small and Medium Enterprises Association (ISME) said the government's failure to act to improve retail conditions was resulting "in a deepening of the recession and an increase in consumer uncertainty".
Chief executive Mark Fielding said there was "little sign of improvement and the sector facing annihilation unless the Government recognise the valuable contribution that retail makes to the economy".
Trade group Chambers Ireland said the figures highlighted the need for the Government to decrease the pressure on retailers in the Budget.
Deputy chief executive Sean Murphy said the minor increase in retail sales was welcome, but "far short of what one would expect during August with none of the usual boosts from tourism or back to school shopping".
"The summer months are among the best times of year for retail sales but with little pick up, the situation looks bleak unless the Government takes some of the pressure off the domestic economy," he said.
Retail Ireland was more positive, however, with director Stephen Lynam saying the "recent improvements in consumer confidence, if maintained, could lead to the start of a better period for retailers".
"Uncertainty about the future is now the major force driving consumer behaviour," he added, saying consumers would feel uneasy about spending as speculation over the Budget continued.