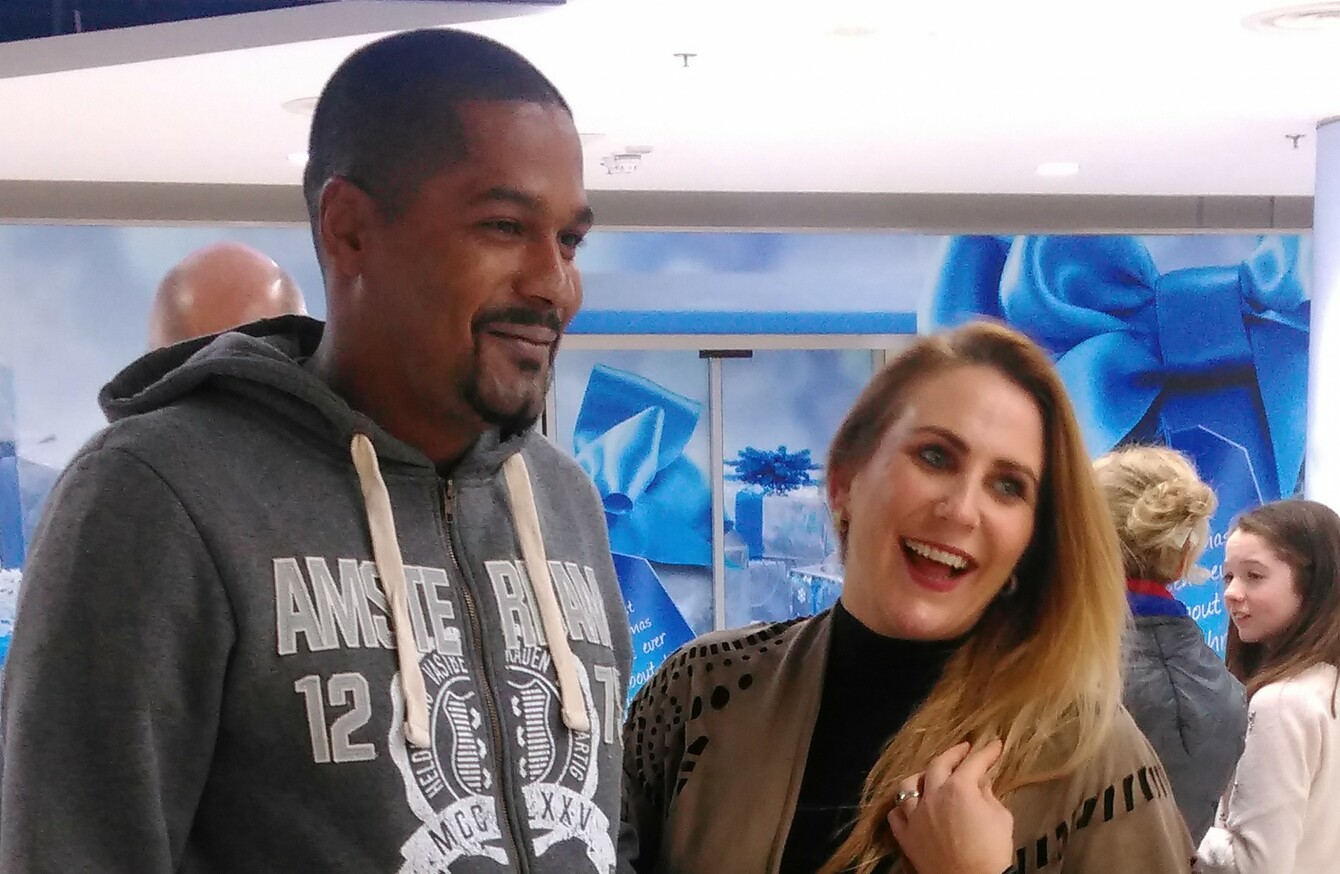 Image: Trevor O Clochartaigh
Image: Trevor O Clochartaigh
A MAN WHO was deported from Ireland over a sham marriage claim has been reunited with his Irish wife after months apart.
Kleber Medeiros and Harriett Bruce, who live in Balinasloe, Galway, were separated when Medeiros was deported to Brazil in July. The deportation order came after an unfounded claim that the pair had entered into a sham marriage.
The HSE sent Bruce an official letter stating that the sham marriage claims were unfounded, but her husband had already been sent to South America in July.
The couple spent months campaigning to be reunited, and earlier this month it was announced that Madeiros was able to return to Ireland.
At the time, Bruce said:
"Excited is an understatement. We've no words to describe how happy we both are. This has been a very challenging few months but I gave it my all and eventually we got the justice we both deserve."
Speaking to TheJournal.ie in October, Bruce said:
"All I want is my husband to be able to come back to Ireland. We have done nothing wrong. We've known each other for years. We've been together for three years. We had hundreds of people turn up at our wedding.
"Our marriage has been recognised by the church but not by the State.
There's no protection in our country for people from different countries, cultures and races that fall in love and wish to marry.
Sinn Féin Senator Trevor Ó Clochartaigh joined the couple when they were reunited at Dublin Airport for Kleber's return.
"I am delighted that the Minister reversed her decision to deport Kleber and that he is now home for Christmas," said Ó Clochartaigh.
He said that Madeiros "should never have been deported in the first place", adding that there are "serious questions" to be answered over the case.
"The couple need to be given time now to get their lives back together after a nightmare couple of months," he said.