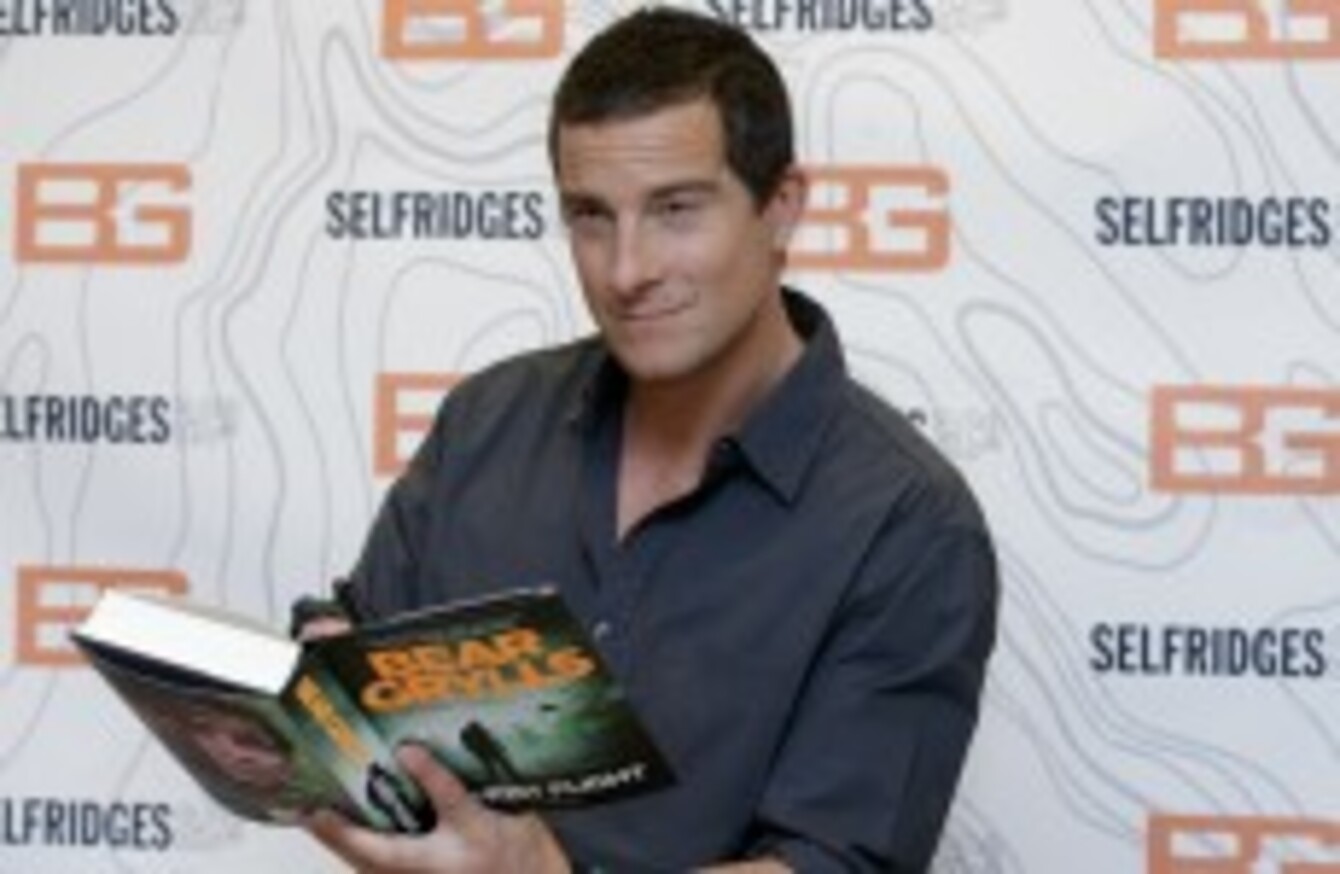 Image: Tim Ireland/AP/Press Association Images
Image: Tim Ireland/AP/Press Association Images
Updated 13.25 
THE ROYAL NATIONAL Lifeboats Institution (RNLI) sea rescue in Wales has criticised TV star Bear Grylls.
This related to a training incident where the survival expert left his young son Jesse on rocks in the sea in the Welsh village of Abersoch.
The incident came to light when Grylls tweeted a picture of his son with the caption: 'Jesse and the @rnli on a training exercise to rescue him off the rocks!', according to Welsh news source the Daily Post. 
It has subsequently been deleted.
Abersoch RNLI manager Garth Hughes returned from holiday after the event took place and said that despite the best intentions the incident brought the "wrong kind" of publicity to the organisation.
Speaking in the Daily Post, Hughes went on to say that, "The crew tell me they didn't know Bear's son was going to be on the rocks, as there is an element of risk… No one was thankfully hurt, but in his efforts to give the RNLI some publicity this is the wrong kind."
In an earlier statement an RNLI spokesperson said:
"Bear Grylls had approached Abersoch RNLI during the week and asked if, on our normal Thursday training evening, we could do an exercise with him. We did not appreciate that the exercise would involve him putting his son on 'Half Tide Rocks.
"Abersoch RNLI has launched 15 times in the last three weeks and some of our shouts do involve rescuing children. Last year a third of all those rescued by Abersoch were under 18. In hindsight the child should not have been on the rocks but everyone was acting with the best of intentions and getting valuable practise in rescuing a child."
RNLI Divisional Operations Manager Lee Firman also said, "The RNLI has worked with Bear Grylls over a number of years and he has been a great ambassador, which we are very grateful for.  Bear himself said: 'I am so proud to be an ambassador for the RNLI and full of admiration for all their work.'
"Last Thursday, on their normal training evening, the crew at Abersoch agreed to carry out a joint exercise with Bear.  The lifeboat and its crew was in close attendance and the boy was in sight at all times and wearing a life jacket."
Grylls is an ambassador for the organisation and has assisted in promoted their campaigns previously.
Representation for Bear Grylls has been contacted for comment.
- First published 09.10am