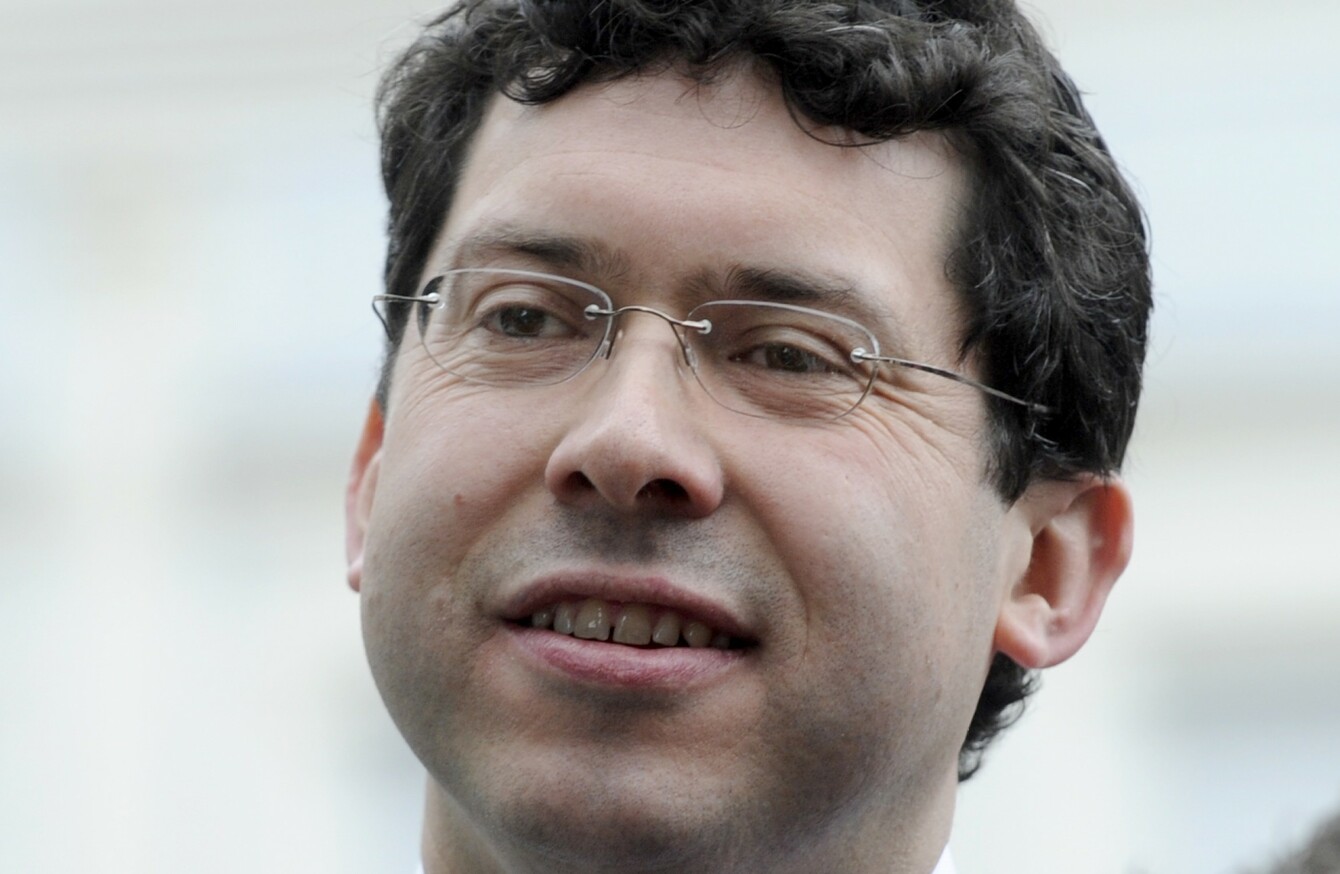 Image: /Photocall Ireland
Image: /Photocall Ireland
SENATOR RÓNÁN MULLEN has spoken of his father's battle with dementia and how he moved home to Galway to help care for him.
The Independent senator spoke about his family situation as the Alzheimer Society of Ireland launched a campaign to urge the government to provide support for home carers.
The organisation said the government has failed to honour its commitment to people with dementia by failing to provide for dementia sufferers in its 2016 budget.
Mullen said he moved  back to his family home in Galway last year to help his family care for his father.
"I went from going home to whenever I can to going away from home if I have to," Mullen told RTÉ's Today with Sean O'Rourke this morning. "I just changed my base of operations.
I'd like to stress I would see my mother as carrying the cross here.
Mullen said his father, Tom, campaigned for him back in 2007 and was proud to knock on doors for his son.
"He'd have got into the jeep and gone around to friends and people he'd have known from his dancing days or would have done building jobs for," he said.
However by the 2011 election, his father was "a much diminished man", Mullen said. And in the most recent election, he didn't understand why Mullen's face was on leaflets around the house.
Tom was diagnosed with Alzheimer's four years ago, but Mullen said it took a while for him to realise how much his father was changing.
"At the time I was coming home a lot, but I was not based at home," he said. "I think I wasn't observing very well and I was perhaps inclined to see the best in each situation."
 My mother, as the spouse and his closest observer for much longer and his closest companion, she would notice every little change. Sometimes we'd think she was worrying too much when in fact she wasn't.
Mullen said his father would now have no understanding about current affairs such as the recent Brexit vote.
"The people who are long dead are currently alive in his life. That took us a while to get used to," he said.
You learn to bluff to keep people happy. He'd call me by my late uncle Bill's name so I think he must have a sense a lot of the time that we're his brothers.
"Go with the flow"
Mullen said he used to contradict his father but he now "goes with the flow" to keep him happy.
If he says black is white, I say, 'It is indeed dad'
Mullen said he was grateful to the family GP who advised the family to settle their financial affairs and his father's will while he was still able to. He said his mother, a nurse "knows what's coming down the tracks".
The senator referred to a period in 1998 when his father was seriously ill. "I asked (my mother) a couple of years ago, would you find it easier to let go now?
"And when I asked her that question, she said, 'To be honest, I would. Because I've lost my companion.'
"And that's tough."