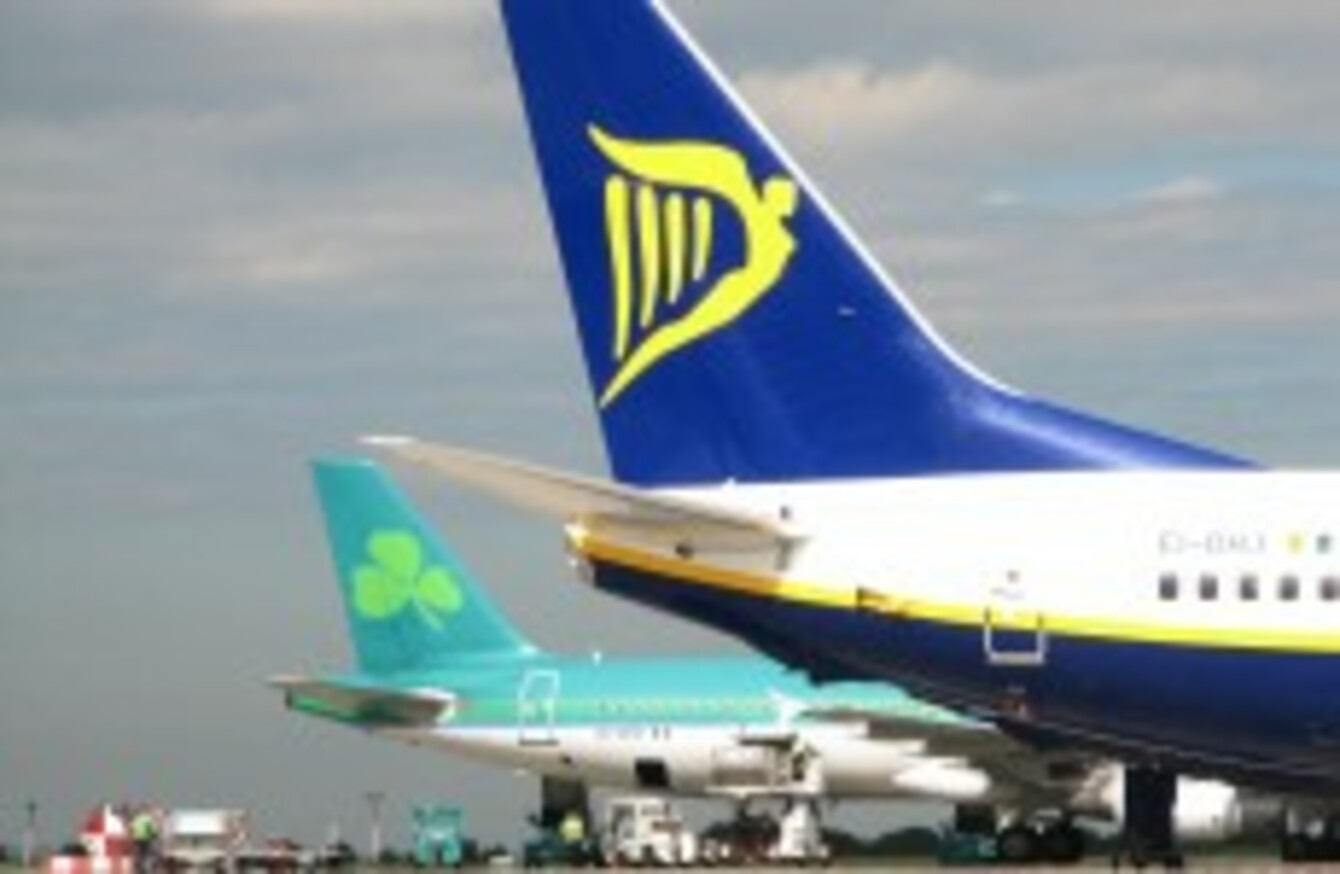 Image: Martin Keene
Image: Martin Keene
Updated 6.06pm
RYANAIR HAS ANNOUNCED service cancellations in anticipation of air travel disruption tomorrow due to a French air traffic controllers' strike.
The Irish airline has released this list of cancelled flights involving flights to or from French airports. It says that customers affected by the cancellations will be contacted by phone or email and asks those customers to monitor this notice providing updates on the situation.
Customers can transfer free of charge to new flights, but are advised to avoid rebooking flights travelling between 24 and 25 June inclusive as "there is a high possibility of further disruption/cancellations within that timeline."
In a statement this evening, the airline called on the French government and the European Commission to prevent the strike, saying it has been forced to cancel 26 flights. Ryanair accused air traffic controllers (ATCs) of "attempting to blackmail ordinary consumers with strikes" and pointed out that ATC strikes are illegal in the Unites States.
It said the EU should open up the skies over Europe and allow neighbouring providers to keep the skies over France open while air traffic controllers in the country are striking.
"Ordinary people who work hard all year to take a well-earned holiday have had their travel plans disrupted through no fault of theirs, or of Ryanair's, because of the selfish actions of so few," Ryanair's Chief Marketing Officer, Kenny Jacobs said.
Meanwhile, Aer Lingus says that it plans to operate all scheduled services, though there may be some delays.
Anyone due to travel by air tomorrow or on Wednesday is advised to check the status of their flight before leaving for the airport.
The strike over planned cuts between 2015 and 2019 under the European Commission plan, Single Sky Europe. The plan aims to reduce air navigation costs by organising airspace into functional blocks, according to traffic flows rather than national borders.
The industrial action involves workers with one of the biggest air controllers' unions, Unsa-ICNA, which has called for six days of strikes. The controllers' strike follows a rail protest that affected services internally as well as in and out of France and comes ahead of a 30 June deadline for France to present its budget plans for the sector to Brussels.
- Additional reporting by AFP and Michelle Hennessy.
First published 5.30pm.