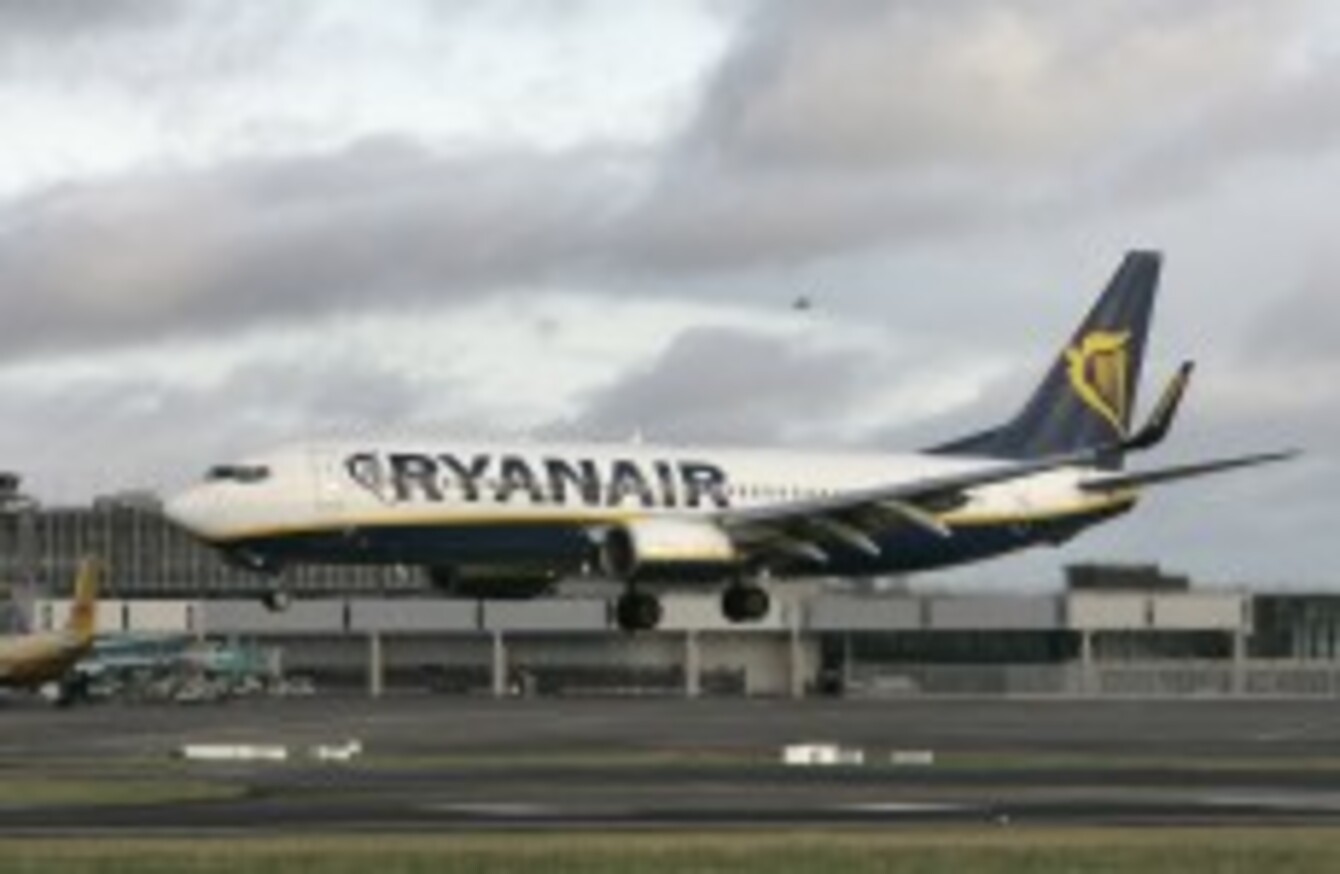 Image: Mark Stedman/Photocall Ireland
Image: Mark Stedman/Photocall Ireland
LOW COST AIRLINE Ryanair has announced profits of €18 million in the third quarter of 2012, up €3 million on 2011 despite an 481 million increase in fuel costs.
Revenues rose 15 per cent to €969 million as traffic grew 3 per cent to 17.3 million passengers. Unit costs rose 11 per cent mainly due to a 24 per cent increase in fuel. Excluding fuel third quarter unit costs rose by 4 per cent, while average fares improved by 8 per cent.
Commenting on the figures today, CEO of Ryanair, Micheal O'Leary said the profit was ahead of expectations due to strong pre-Christmas bookings at higher yields.
"The 8 per cent rise in average fares reflects our improved customer service, record punctuality and the successful roll out of our reserved seating service," he said.
Customer service
The airline said today that no other EU airline can match its fares or level of passenger service. A survey of 10,000 passengers revealed that 87 per cent were satisfied or very satisfied with their Ryanair flight.
93 per cent said they would fly with the airline again and 95 per cent said Ryanair provide excellent value for money.
Ryanair said 93 of all flights arrived on time last year which was a new record and lost bags have fallen to less than 1 per 3,000 pax.
The airline said it cancels less than 4 flights in every 1,000.
Ryanair said it expects traffic in the fourth quarter will drop by approximately 400,000 passengers below last year's Q4, due to its grounding up to 80 aircraft which limits the impact of high oil prices, high airport fees at Stansted and Dublin, and seasonally weaker Q4 demand.
On the basis of the improved Q3 result, its capacity cuts and limited visibility over Easter bookings and yields, the airline now expects full year profits to exceed our previous guidance (of €490 million to €520 million) and rise close to €540 million, a 7 per cent increase on last year's profits despite a 19 per cent increase in oil costs.