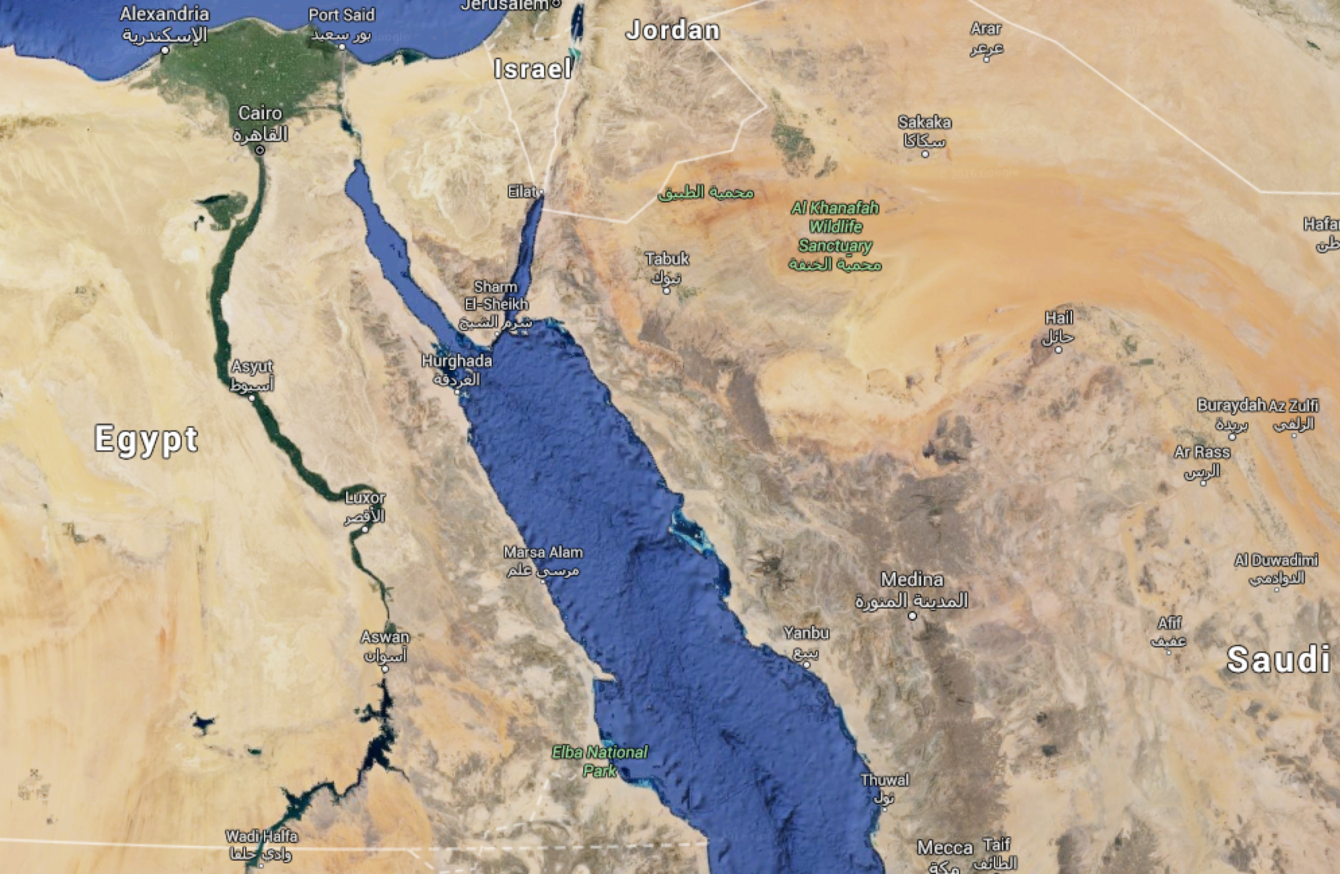 SAUDI KING SALMAN has announced plans to build a bridge over the Red Sea to Egypt, in a lavish show of support for the government of President Abdel Fattah al-Sisi.
The 80-year-old monarch is on a rare five-day trip to Egypt, a country that Riyadh views as a cornerstone to its ambitions in the changing region.
Saudi Arabia has been the key backer of Sisi since 2013, when the then-army chief overthrew his Islamist predecessor Mohamed Morsi, whose Muslim Brotherhood movement was viewed with suspicion by Riyadh.
Salman, who touched down in Cairo on Thursday to a lavish welcome, made the announcement after meeting Sisi at the president's Ittahidiya Palace.
"I agreed with my brother his excellency President Abdel Fattah al-Sisi to build a bridge connecting the two countries," Salman said.
"This historic step to connect the two continents, Africa and Asia, is a qualitative transformation that will increase trade between the two continents to unprecedented levels," he added.
A beaming Sisi, who minutes earlier had presented the king with the ceremonial Nile Collar, suggested naming the structure the "King Salman bin Abdel Aziz Bridge".
The idea of a causeway between the two countries had been floated before, especially by ousted Egyptian strongman Hosni Mubarak, but never made it past the planning stage.
Thousands of Saudi tourists visit Egypt annually, and thousands of Egyptians visit Saudi Arabia each year for Muslim pilgrimage.
Hundreds of thousands of Egyptians work in the oil-rich kingdom and send home much-needed remittances.
Following Salman's announcement, representatives of both countries signed 17 investment deals and memorandums of understanding.
A government official had said the deals agreed with Saudi Arabia throughout Salman's visit would amount to about $1.7 billion (1.5 billion euros).
They included an agreement to set up a university and homes in South Sinai, as well a power plant.
The Saudis are expected to make another major announcement tomorrow, according to the kingdom's ambassador to Egypt.