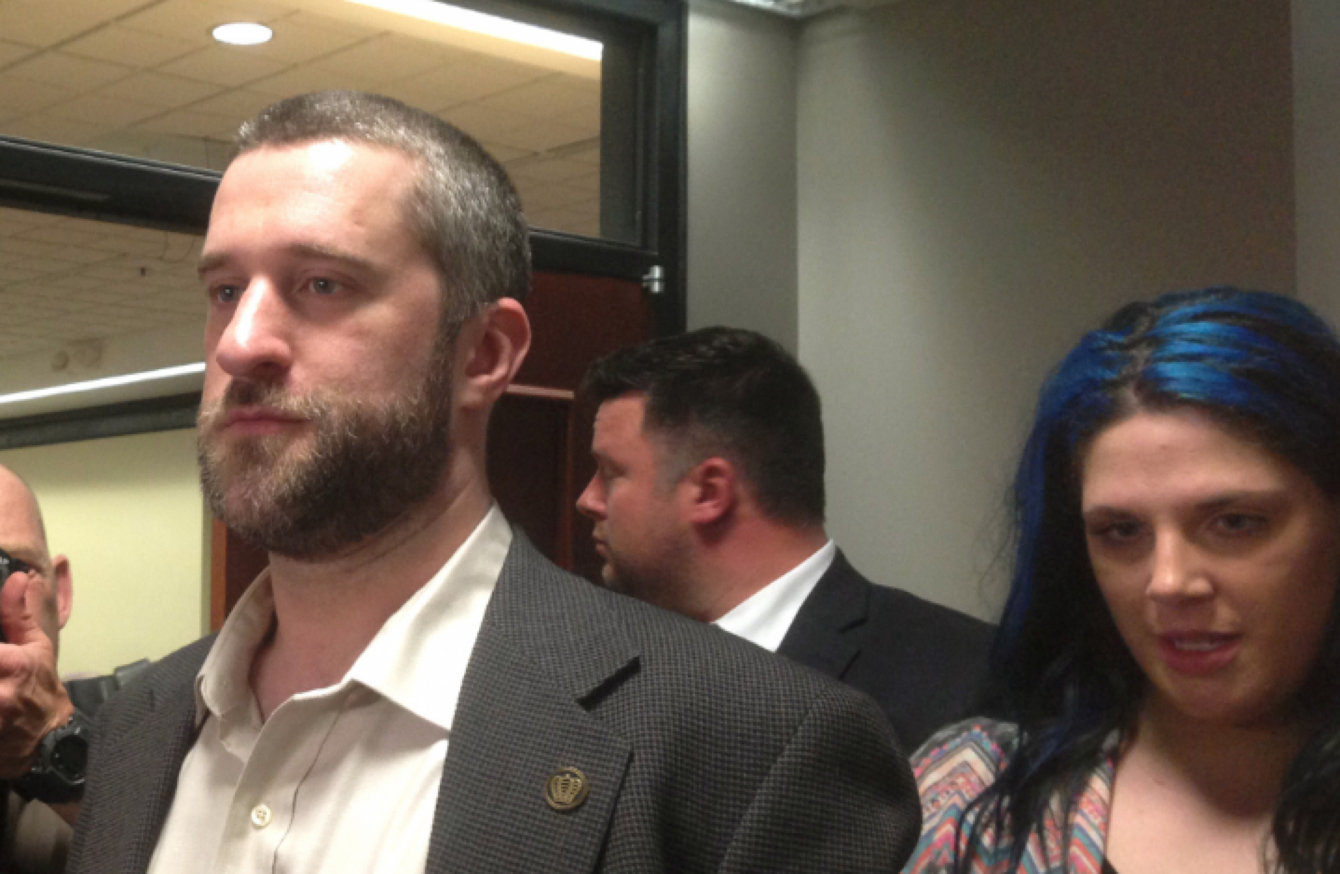 Diamond leaving court in 2015
Image: Dana Ferguson/AP/Press Association Images
Diamond leaving court in 2015
Image: Dana Ferguson/AP/Press Association Images
FORMER SAVED BY the Bell star Dustin Diamond is back in jail in Wisconsin after violating the terms of his parole.
Ozaukee County jail records show Diamond, who was recently released after serving time for disorderly conduct and concealed-weapon convictions, was arrested yesterday.
An official at the jail said Diamond, who played Screech in the popular 1990s sitcom, was in custody because of a probation violation. The official said he didn't have any further details.
The 39-year-old was convicted in Wisconsin last year on charges stemming for his involvement in a bar fight that resulted in a stabbing on Christmas Day 2014. He was released in April.
The attorney who represented Diamond in that case wasn't immediately available for comment.
'Covered in blood'
Earlier this month Diamond gave an interview to his former co-star Mario Lopez, who is now a TV presenter on Extra.
He told Lopez the stabbing incident happened while he and fiancée Amanda Schutz were celebrating Christmas at the Grand Avenue Saloon in Port Washington, Wisconsin. He said a group of people asked them for photos before things turned violent.
One of the girl's friends [Amanda] was talking to sucker-punched my fiancée … she leaned back to me and her face was covered in blood.
Diamond said he pulled out a pocket knife after a man grabbed his wife by her hair. He denied stabbing the man, claiming the man "nicked" his arm on the knife after he grabbed Diamond by the throat.
- Contains reporting from AP