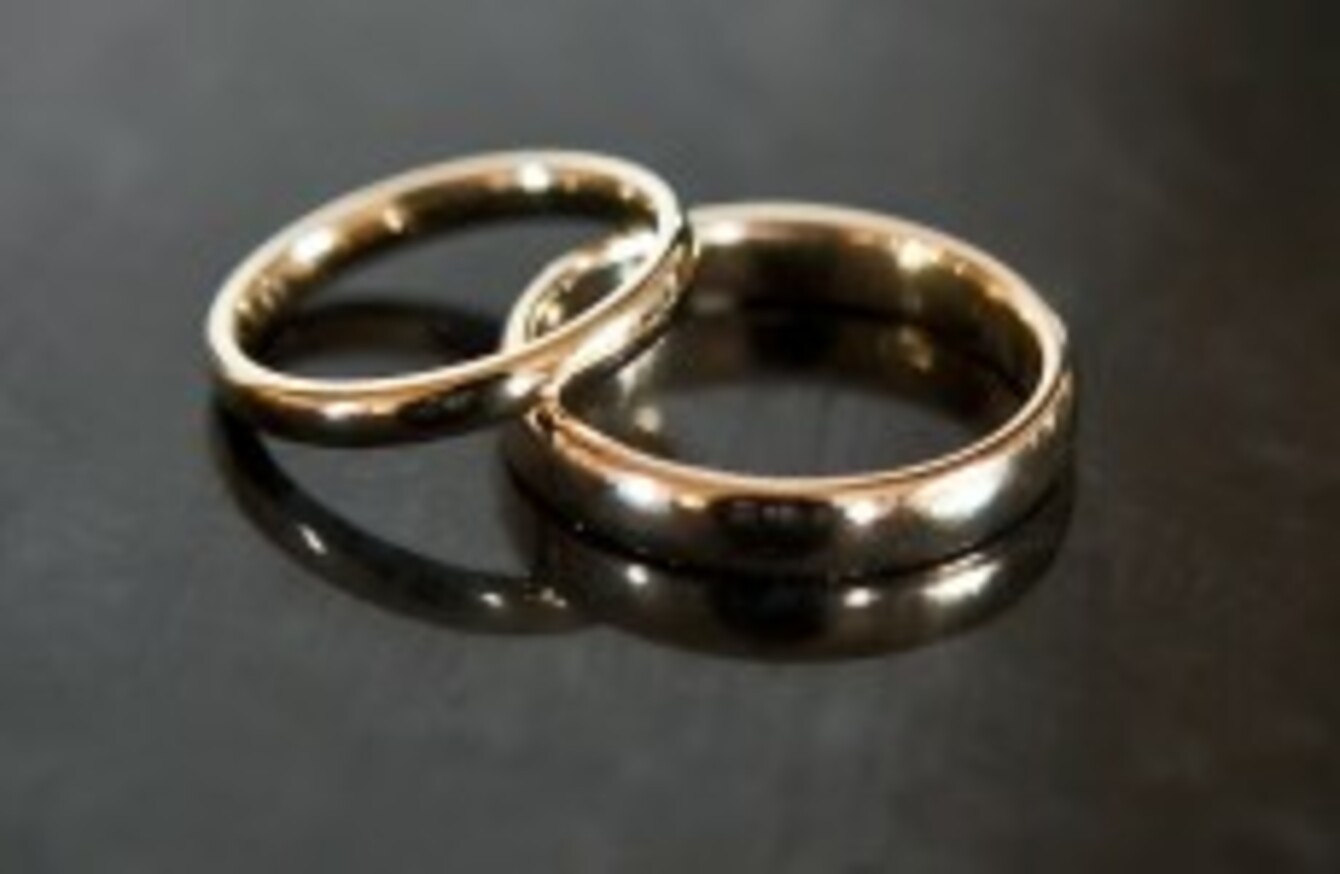 Image: Soody Ahmad/Press Association Images
Image: Soody Ahmad/Press Association Images
A NEW BILL aims to crack down on so-called 'sham marriages' and to provide for the compulsory registration of fathers' names on birth certificates.
Social Protection Minister Joan Burton has brought a memo on the Civil Registration (Amendment) Bill 2013 to Cabinet, and the Department has prepared the General Scheme of the Bill.
The memo seeks permission for the scheme to proceed to the Office of the Parliamentary Counsel for formal drafting.
The bill
The Bill will amend the Civil Registration Act 2004 to provide for a wide range of issues relating to the registration of life events – ie, births, deaths and marriages.
Under current legislation, it is not possible to prevent a marriage taking place, even where it is suspected to be a marriage of convenience.
Free movement is a fundamental right for citizens of the EU, and extends to their family members.
According to the Department of Social Protection, "the right is potentially open to abuse through marriages of convenience, whereby a non-EU national would seek to marry an EU national solely for an immigration advantage".
Marriage of convenience
The bill would allow the registrar the right to investigate a suspected marriage of convenience. If he/she forms the opinion that a proposed marriage is such, then the registrar can refuse to issue a marriage registration form and inform the relevant immigration authorities.
The refusal would block the marriage from going ahead, while notification to the immigration authorities would allow investigations take place on that side.
While there are no statistics available on the incidence of marriages of convenience, anecdotal evidence suggests that the increase in the number of civil marriages from 2008 is partly accounted for by marriages of convenience, said the department.
Birth certs
The bill would also provide for the compulsory registration of the father's name on birth certificates.
It seeks to address the current situation where in cases where the parents are not married to each other, a father is not required to give information on the registration of the birth, and neither is the mother required to supply the father's details.
The provision of this information would be compulsory other than in exceptional circumstances.
The number of births registered from 2003 to date is 699,370. Out of these, 32,668 were registered without the father's name being included on the registration.