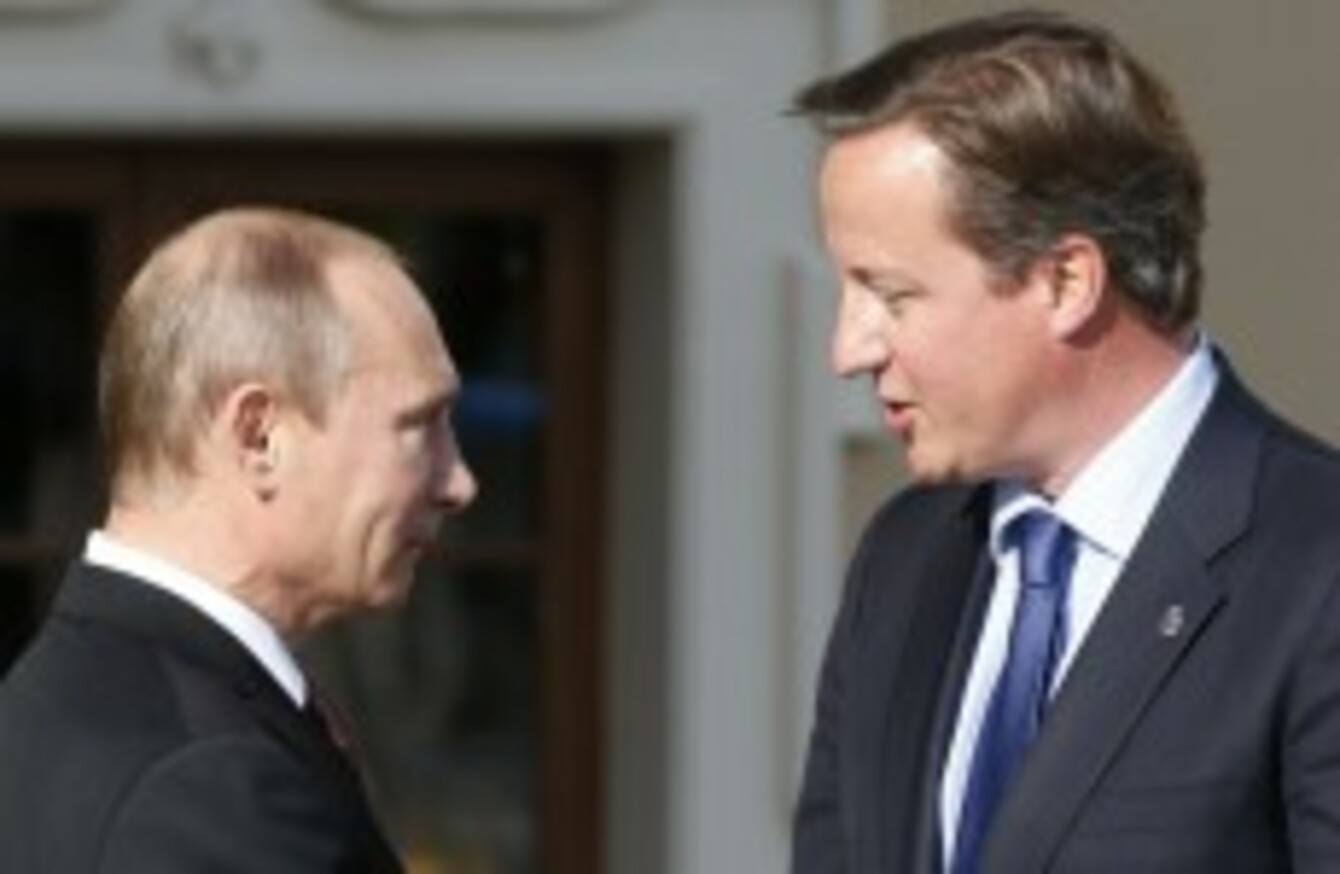 Image: Alexander Zemlianichenko
Image: Alexander Zemlianichenko
Updated 1.55pm
THOUSANDS OF TOURISTS are stranded in Sharm el Sheikh after flights to and from the resort were cancelled.
Around 20,000 British tourists are stuck in the area and last night, Irish citizens were warned not to leave the resort after the theory grew that the crashed Metrojet was downed by a bomb.
Empty planes are to be flown to the resort tomorrow to bring back UK tourists.
Meanwhile, British Prime Minister David Cameron said this afternoon that he will call Russian President Vladimir Putin today to explain Britain's concern about the "strong possibility" that a bomb may have brought down a Russian jet over the Sinai last week.
"I'll be calling President Putin in a moment or two to discuss this with him," he told reporters, adding that he would "explain to him why we've taken the action we've taken" by suspending passenger flights to and from Sharm el-Sheikh.
"If that Russian airliner was brought down by a terrorist bomb, that does have very real implications," he said, adding: "Because it's a strong possibility, it's right to act".
We need to see the results of that investigation. The reason we've acted before that is because of intelligence and information that we've had that gave us the concern that it was more likely than not a terrorist bomb.
Repatriated
The Metrojet airliner crashed in the Sinai desert on Saturday – 224 people died in the incident. Investigations into the cause of the crash are ongoing.
Cameron said 20,000 British holidaymakers would be repatriated from Sharm el-Sheikh and explained that British airlines would be flying empty planes to the Red Sea resort to bring them back.
"We're working round the clock with the Egyptians to put in place the necessary security measures at the airport," he said ahead of a meeting in Downing Street with Egyptian President Abdel Fattah al-Sisi.
We want to start as soon as possible. There are a relatively simple and straightforward set of things that need to happen at Sharm el-Sheikh airport to give us greater certainty of safety at that airport.
Caution
The Irish Department of Foreign Affairs said last night that Irish citizens in the region should "exercise a high degree of caution".
The Irish Aviation Authority said:
"The Irish Aviation Authority (IAA) directs Irish airline operators not to operate to/from Sharm el‐Sheikh Airport, Egypt or in the Egyptian Sinai Peninsula airspace until further notice."
The move followed a statement released by Downing Street which said:
"While the investigation is still ongoing we cannot say categorically why the Russian jet crashed. But as more information has come to light we have become concerned that the plane may well have been brought down by an explosive device."
Security concerns
Some tourists have spoken of their concerns over security in the Sharm el Sheikh airport.
#Open journalism No news is bad news Support The Journal

Your contributions will help us continue to deliver the stories that are important to you

Support us now
One British tourist, Matt Brittain, told Sky News said that people in plain clothes "were walking through security barriers" at the airport. "I know it's bad in some areas of the world but in a resort that's supposed to be particularly safe how should this happen and how does it continue to happen?" he asked.
Irish tourists who visit the area are asked to register in Cairo, but it is understood that due to the distance between Sharm el Sheikh and Cairo, that does not always happen.
As yet, the DFA does not have any definitive numbers for Irish tourists who may be in the area. Any Irish tourists are recommended to contact their operator.
A spokesperson for the DFA said that the situation is being reviewed "constantly".
Meanwhile, a video has emerged that purports to show the immediate aftermath of last weekend's crash:
- Additional reporting AFP