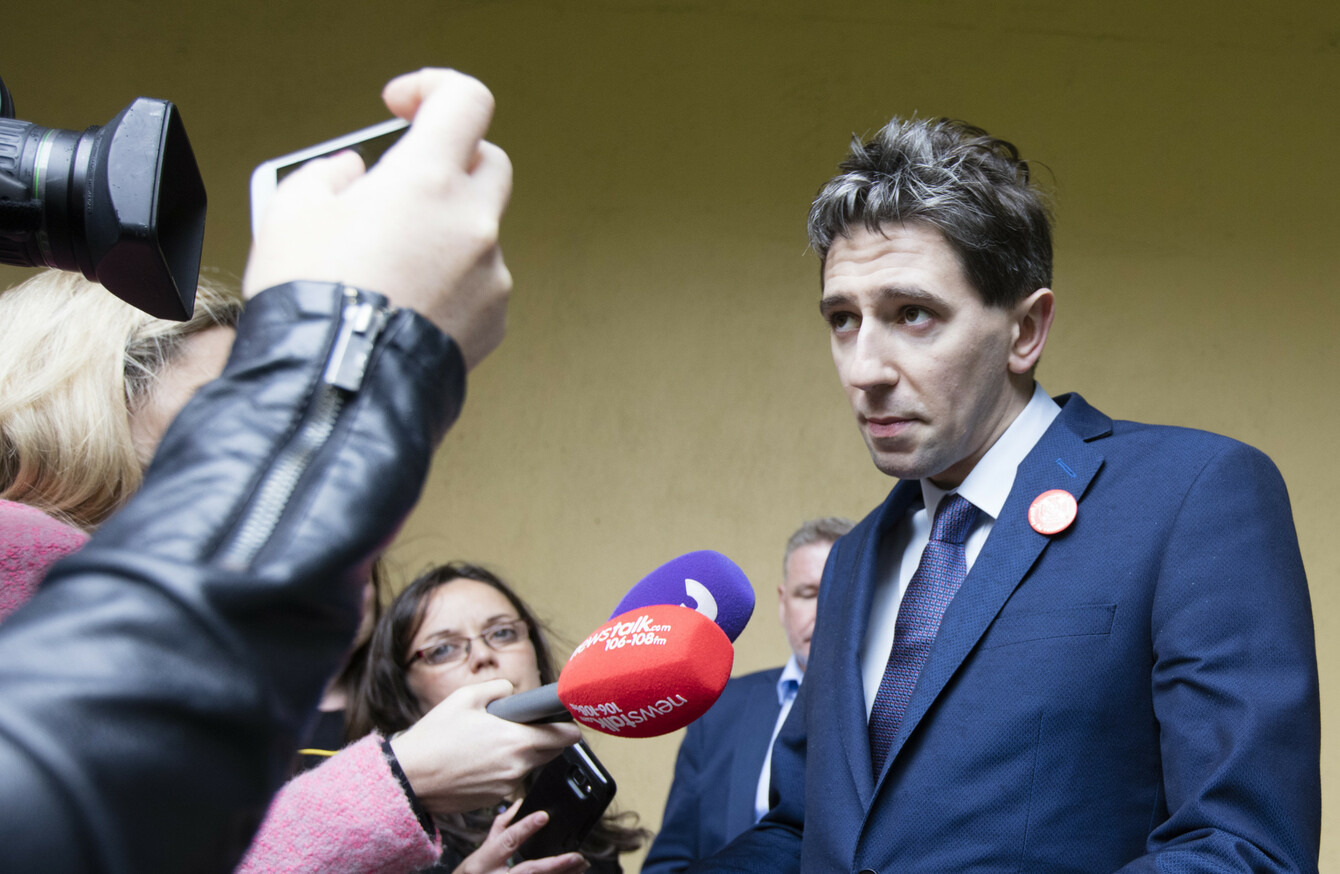 Image: Eamonn Farrell/Rollingnews.ie
Image: Eamonn Farrell/Rollingnews.ie
MINISTER FOR HEALTH Simon Harris has said that the government is "committed to developing and investing in our health services", just days before Budget 2018.
Speaking at the Irish Hospital Consultants Association conference, Harris said that he recently provided extra funding for the National Treatment Purchase Fund (NTPF) to try to get patients off waiting lists.
According to its most recent figures for September, the NTPF said that there are almost 678,000 people on waiting lists in the health service.
The largest of these – 495,318 patients – are outpatient cases. This was a fall of nearly 2,000. However, the number of people waiting more than 18 months for a specialist appointment had actually risen by 1,500 in September.
Harris told consultants that the government had made its highest ever contribution to health in Budget 2017, and that this funding commitment would "continue in the coming years".
"However, we must ensure that we get the best possible outcomes for the investment being made," he said.
On the issue of waiting lists, the Minister said that he had been clear that "access to services is a key priority".
He said that an action plan had seen 24,600 patients come off the inpatient/daycase waiting list since February.
Harris said: "The September 2017 inpatient/daycase waiting list figures, published yesterday, are showing the positive impact of these initiatives, with the total number of patients waiting for inpatient/daycase procedures nationally having fallen by 909. The outpatient waiting list in the same period has fallen by 1,982.
I am determined to use the NTPF and capacity in the private system to get patients off waiting lists.
Harris concluded by saying that we are at a "historic juncture for Irish healthcare". Referencing the Sláintecare plan to radically change the health system, the Minister said that we was committed to "deliver the service we wall want and our people deserve".
Responding to the NTPF figures, Fianna Fáil's health spokesperson Billy Kelleher said that it's "simply baffling that despite all the supposed attention the Minister for Health is putting on improving services, things are getting worse, not better".
His laughable attempts at claiming success in the form of a mere 900 person reduction in inpatient waiting lists won't make the families across Ireland waiting for an appointment any more confident about their chances of being seen any time soon.