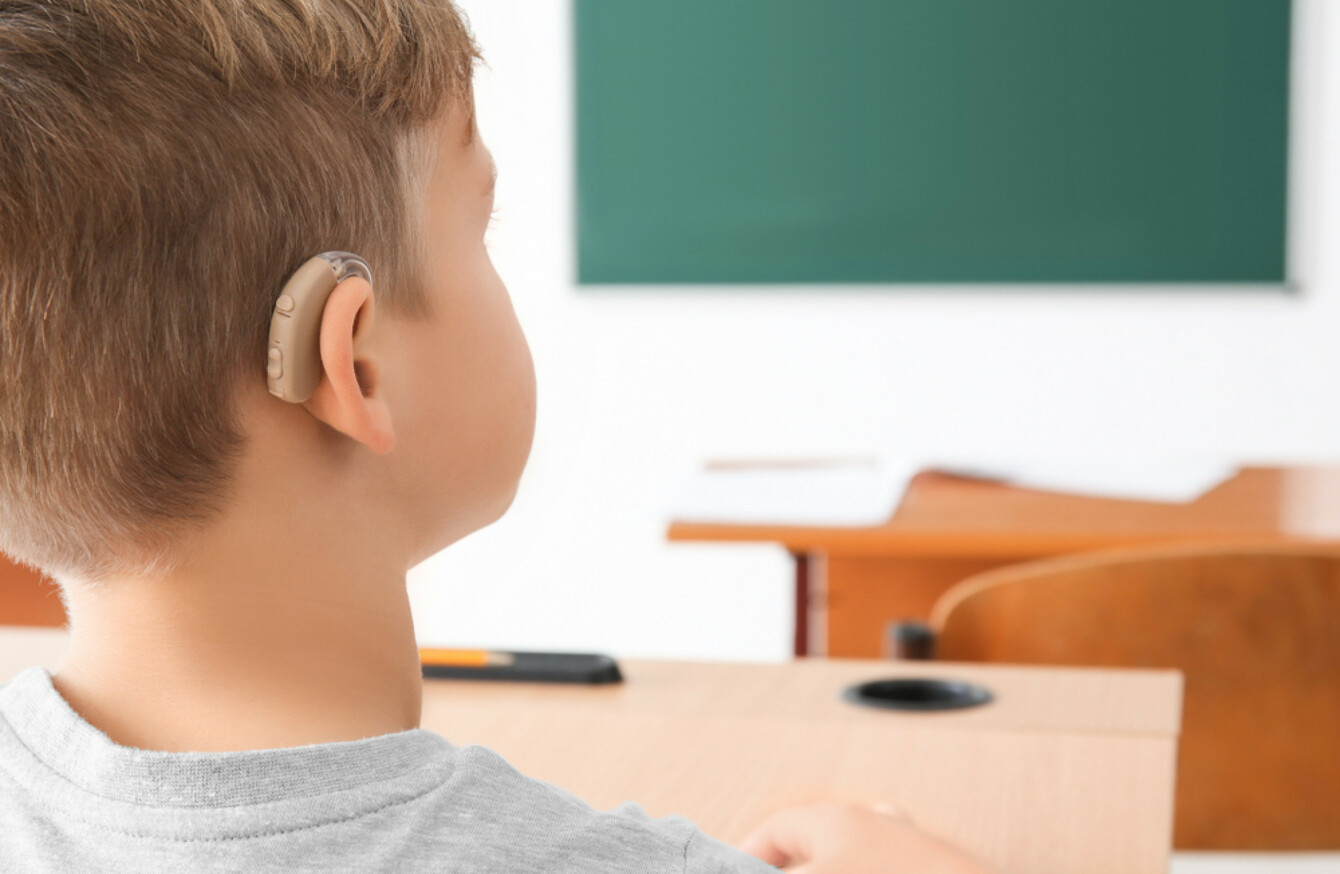 Image: Africa Studio via Shutterstock
Image: Africa Studio via Shutterstock
MINISTER FOR HEALTH Simon Harris has said it is "right that proper" that the HSE apologises for errors identified in audiology services provided to children in the west of Ireland.
Earlier today, RTÉ reported that the HSE has completed a look-back review of paediatric audiology services provided in more than 900 cases by one audiologist. These services were provided in Mayo and Roscommon between the years of 2011 and 2015.
The review, according to RTÉ's report, was carried out as a result of concerns around some aspects of the quality of the services provided.
Some children were left with lifelong impairments, it was reported.
With over 900 cases examined by the HSE, 49 children have been found to be affected. The HSE told RTÉ that any children who required a recall have been offered follow-up appointments.
The HSE is expected to write to the families of the children affected over the coming days with details of the report. It's expected an apology will also be included.
Speaking to reporters in the Phoenix Park today, Minister for Health Simon Harris said that he believes "it's really important in health service reviews that there are look-back reviews and that you constantly try to do better".
"Obviously, when you look back, you do sadly find errors and it's only right and proper that when you find those errors that the health service apologises, but more importantly that the health service takes swift action in terms of trying to support the people impacted and that's exactly what they've done in this case," Harris said.
"We need to be conscious to the fact that we want our health service to constantly do better, in making sure it can do better it does require looking back, when you look back you do find errors.
And I think it's right and proper that the HSE apologises for those errors identified.
In a statement today, Sinn Féin Senator Rose Conway-Walsh described the situation as "completely unacceptable".
"The fact is that the HSE had the responsibility to ensure that the families affected were the first to be informed of the contents of this long-awaited report. The families involved have not even had sight of the report yet. This is completely unacceptable," Conway-Walsh said.
"I am calling on the HSE to make contact with all families affected and make the report available to them immediately."
The HSE has been asked to provide a statement.
With reporting by Grainne Ní Aodha.