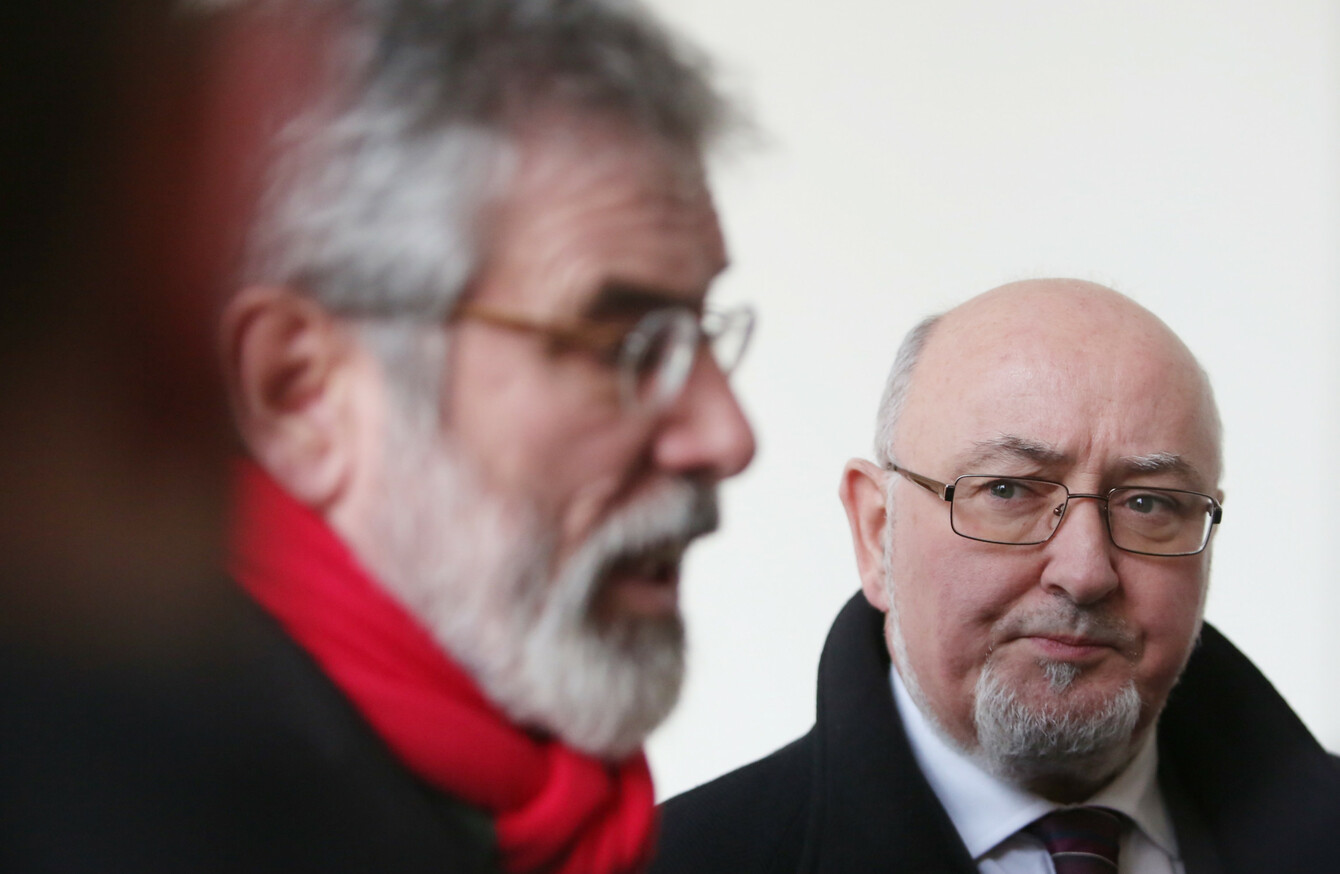 Image: Sam Boal/Rollingnews.ie
Image: Sam Boal/Rollingnews.ie
CAVAN-MONAGHAN TD Caoimhghín Ó Caoláin has announced that he is to stand down before the next general election.
Ó Caoláin was the first Sinn Féin TD to take his seat in Leinster House after the 1997 general election, and has been re-elected at every election since.
He was the party's sole TD between 1997 and 2002, and served as its Dáil leader until Gerry Adams' election to the Dáil in 2011.
The former Monaghan councillor is Sinn Féin's longest-serving elected representative with continuous service.
Prior to becoming a councillor in 1985, he was general manager of party newspaper An Phoblacht from 1982 to 1985. He was also the director of elections for H-block hunger striker Kieran Doherty, who was elected to the Dáil in 1981.
Speaking this evening, Adams described Ó Caoláin as "one of the great stalwarts of Sinn Féin".
He added: "As a councillor and a TD Caoimhghín has been a tireless representative for the people of Cavan-Monaghan and a diligent Teachta Dála in the Oireachtas.
I want to thank his wife Briege and their children Aisling, Sinéad, Cliodhna, Deirbhile and Órán for their infinite patience and support for Caoimhghín.
Addressing party members in Cootehill this evening, Ó Caoláin said he was "anxious to facilitate a younger generation of republican voices step forward".
Newly-elected party president Mary Lou McDonald also addressed the Cootehill meeting this evening, and paid tribute to his service.