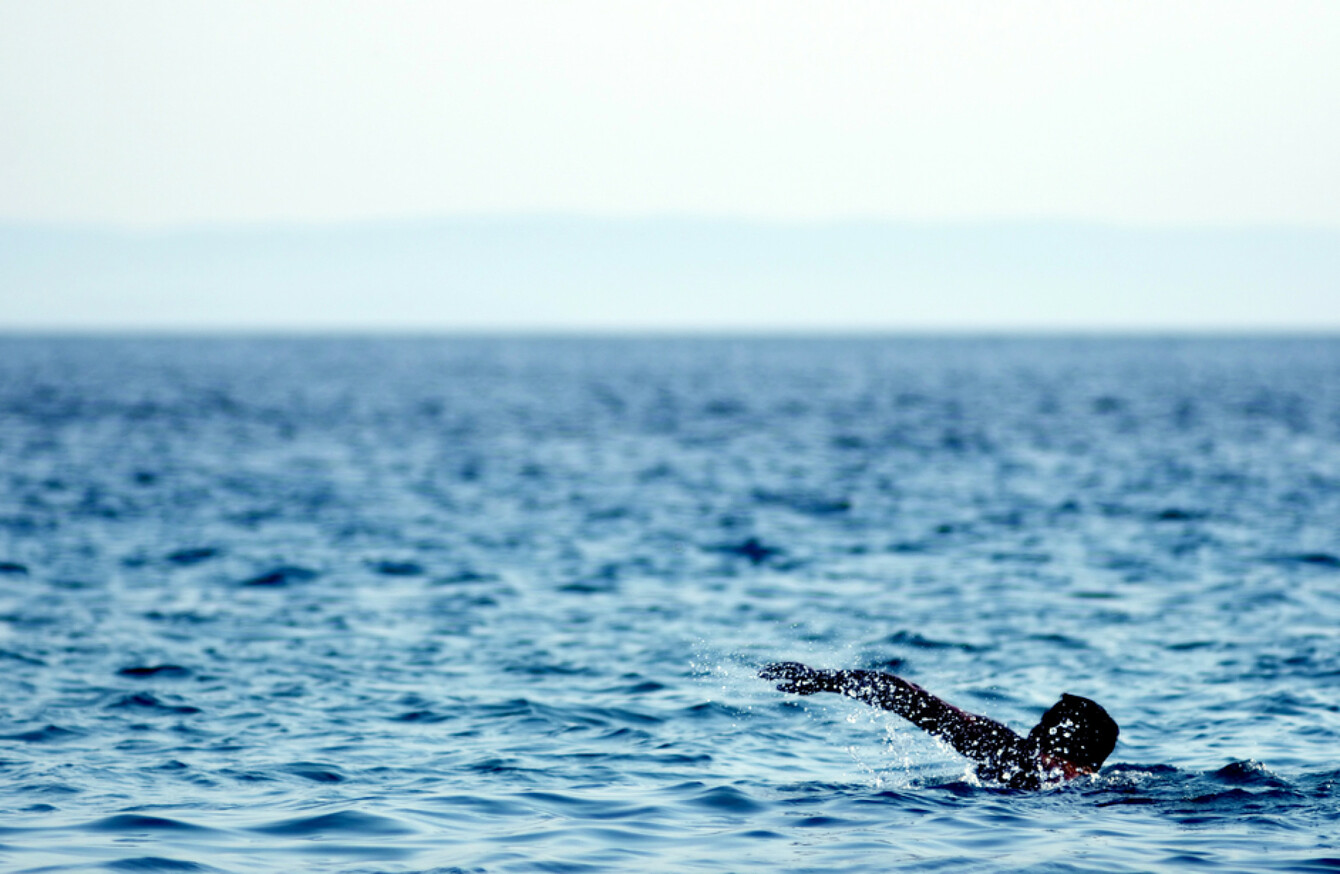 Image: Shutterstock/Nikola Spasenoski
Image: Shutterstock/Nikola Spasenoski
 IT'S A DAY of rest, and you may be in the mood for a quiet corner and a comfy chair.
We've hand-picked the week's best reads for you to savour.
Catherine Benfield has personified her OCD condition, which she has had since she was a child but wasn't diagnosed with until she was 31, by turning it into a cartoon persona.
The big eyes are about making sure she's keeping an eye out for danger. The big legs – for running," like a frightened hare, says Catherine Benfield. And she can change too – very quickly. She can be quiet one moment, but then her mood will swing and she'll suddenly be feeling at the end of her tether, forlorn, broken and, at her worst, absolutely beaten.
(The BBC, approx 21 minutes reading)
2. A bit about background music
This fascinating piece has many interesting tidbits and anecdotes about the business behind one of those everyday features you don't hear about often: background music.
There are two main ways psychologists think about the effects that music can have on us. The first is physical. Numerous studies have confirmed our common sense assumption that we often subconsciously match what we are doing to what we hear. In 1985, for instance, one study found that diners chewed at a faster pace when higher-tempo music was played. (Researchers measured this according to the delightfully named metric, bites-per-minute.) Interestingly, they noted, diners did not finish their meals faster, suggesting that they had actually been taking smaller bites.
(The Guardian, approx 33 minutes reading)
3. 'An oyster's life is worse' 
You don't need to have heard of MK Fisher to enjoy this piece about the food writer's life, loves, and quirky book all about the oyster.
It is fair to say that Fisher wasn't the every woman's food writer. An entire book dedicated to oysters is not the most vital or accessible text of our time. She acknowledges, if only obliquely, the narrowness of the audience for whom she writes when she comments that "oysters are very unsatisfactory food for labouring men, but will do for the sedentary." On the topic of mass-market cookbooks, she describes having to toss back a glass of dry vermouth just to be able to face them. "The trick worked its… magic, and I felt only an occasional wave of hysteria as I read [them]." A reactionary streak runs deep through Fisher's writing and she was clearly unsettled by the introduction of cheap, factory-made foodstuffs to the American post-War marketplace. But in a world where processed foods had become more convenient than fresh, and where the workforce had migrated largely to the cities, Fisher's food philosophy—born among California orange groves, on Dijon's cobbled streets, and in the tranquillity of the Swiss Alps—may not have been nearly as universal in its appeal as she'd hoped, and sales of her books were never particularly impressive.
(Vice, approx 27 mins reading)
While swimming around Great Britain, Ross Edgely woke up to chunks of his own tongue on his pillow, caused by seawater buildup in your mouth and throat.
"It's that tender, you're just pulling strips off," says Edgley energetically. "You could see the tastebuds on it, it was that thick."
The piece continues:
After swimming 12 hours a day for five months, he has adapted "to the point where I'm really going to be bad on land". He has been doing balance and leg-strengthening exercises in readiness. His feet have entirely lost their arches, he tells me, though their purply-yellow colour is apparently no cause for concern. His trench foot ("pretty bad, at one point. Yeah, you can lose them") has cleared up, as has a "sea ulcer" on his heel. "It's not as bad as it sounds!" he says, seeing my expression. "If you got a tiny cut, it would never heal, it would just get deeper and deeper. It would start going through to the bone, essentially. 
(Guardian, approx 16 minutes reading)
By all accounts, football managers are blamed a lot when things go wrong. And Jose Mourinho, the Portuguese manager for Manchester United, is no different to this rule.
Mourinho strides through the hotel's lobby. It is quiet. No family. No best friend. A team that can't win enough. A group of players who don't want to listen enough or, maybe, are just tired of what they're hearing. The worker buffing the hotel's floor gives Mourinho a small smile as he swishes by.
Mourinho approaches the elevator to go upstairs. To his room. To the turn-down service with the tiny macarons on a china plate. To the white, terry-cloth slippers wrapped in plastic. To the view of a dank river behind the curtains that usually stay drawn. The light flashes. The bell dings. The doors close. Jose Mourinho is alone again, and the question follows him as the elevator climbs. Is this what the end looks like?
(ESPN, approx 45 minutes reading)
6. Blue line and White Nationalists
Even for an article about longreads, this one is particularly long. But, as it examines the relationship between police and white nationalists, it makes for mandatory reading for those arguing cases for or against the UK police force.
White supremacists and other far-right extremists have killed far more people since Sept. 11, 2001, than any other category of domestic extremist. The Anti-Defamation League's Center on Extremism has reported that 71 percent of the extremist-related fatalities in the United States between 2008 and 2017 were committed by members of the far right or white-supremacist movements. Islamic extremists were responsible for just 26 percent. Data compiled by the University of Maryland's Global Terrorism Database shows that the number of terror-related incidents has more than tripled in the United States since 2013, and the number of those killed has quadrupled. In 2017, there were 65 incidents totaling 95 deaths. In a recent analysis of the data by the news site Quartz, roughly 60 percent of those incidents were driven by racist, anti-Muslim, anti-Semitic, antigovernment or other right-wing ideologies. Left-wing ideologies, like radical environmentalism, were responsible for 11 attacks. Muslim extremists committed just seven attacks.
(New York Times magazine, approx 1 hour 15 minutes reading)
…AND A CLASSIC FROM THE ARCHIVES…
In the wake of the US midterms, where there's increased focus on the US, it seems fitting to pick a story about the 'Ghosts of Greenwood', a Mississippi town that once relied on its cotton industry – and slavery.
We first headed to the Little Zion Missionary Baptist Church just outside of town. The plain, white structure was where our family worshipped. My great-grandmother and great-grandfather, Mary Jane and Percy Paul, part of the first generation born out of slavery, are buried in the overgrown cemetery, with its haphazardly placed tombstones. It turns out that this church is the one featured in the movie "The Help," the place where the maids went to worship. I would come to learn that though the movie is set in Jackson, it was mostly filmed in Greenwood because the town seemed largely frozen in time. Its building and homes, and in some ways its culture, form a kind of time capsule of the era when cotton was king.

…It was dusk and the Delta heat settled about my shoulders like a wool blanket. Heavy and uncomfortable, it made my notebook paper fall limp and my ink stop flowing. Gnats and mosquitoes swarmed my legs. Aunt Charlotte, wrapped in a memory, paused to listen to an owl hooting a melancholy warning.
(ProPublica, approx 55 minutes reading)