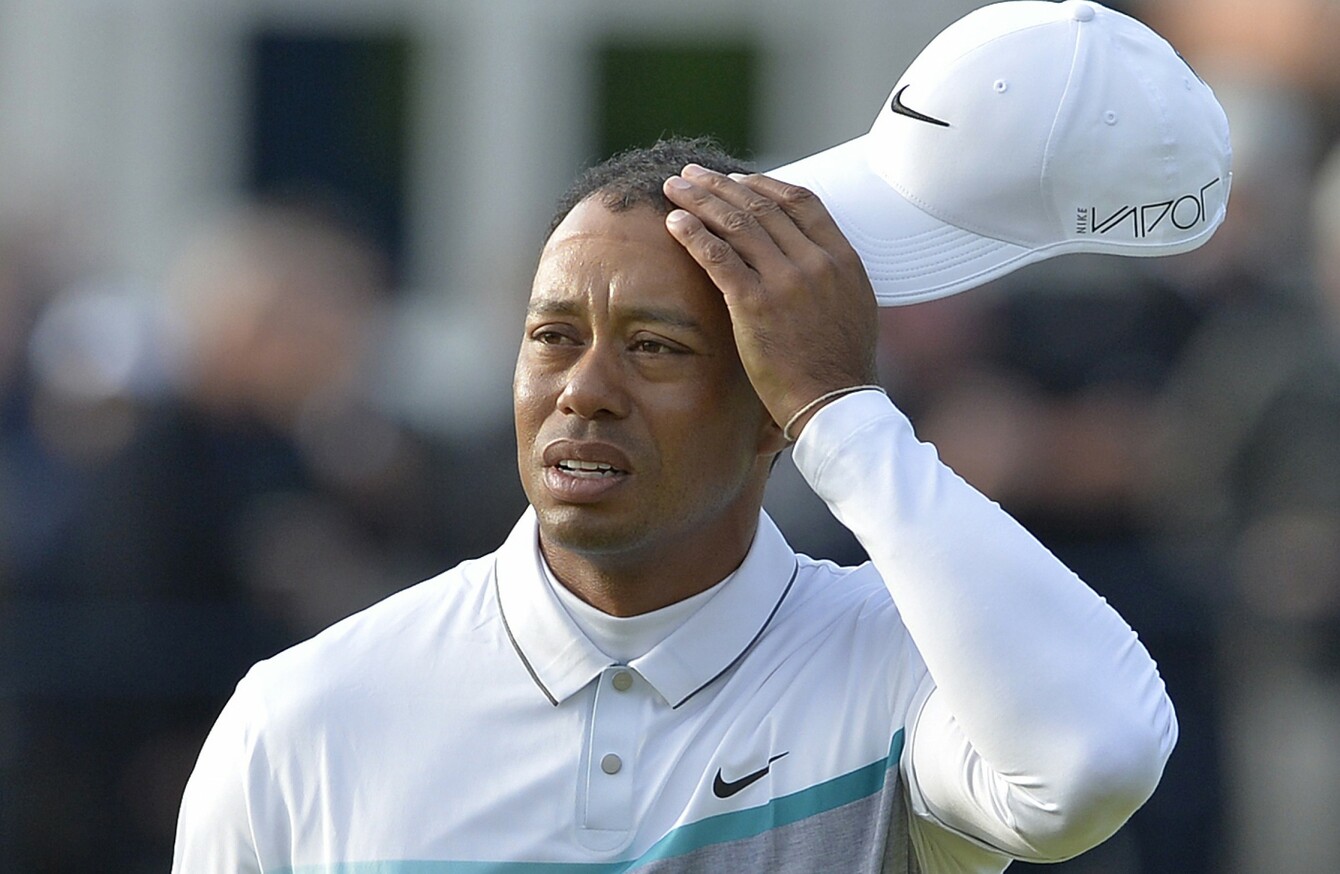 Image: Owen Humphreys
Image: Owen Humphreys
IT'S A DAY of rest, and you may be in the mood for a quiet corner and a comfy chair.
We've hand-picked the week's best reads for you to savour.
Irish comedian Sharon Horgan is a bit of a legend, and this New Yorker profile only confirms it.
(The New Yorker, approx 25 mins reading time)
She and Delaney met on Twitter, which means that she is capable of bending even that time-chomping tool to productive ends. Horgan says that, as exacting as she is in her work life, her personal life is as disorganized as her writing desk. "There are two things I'm good at—work and making my kids like me," she told me. "All of my other skills have fallen away. I'm really capable of doing the thing I'm employed to do, but I've become incapable of anything else. It's like a cockroach, post-nuclear war: What's useful to me, what do I need to survive?"
Source: MGM/YouTube
Thelma and Louise was a radical movie when it was released – and people thought it would be a game-changer for Hollywood. Turns out not that much has changed in the movie business since it was released.
(The Washington Post, approx 8 mins reading time)
Thelma & Louise told the story of a bored waitress and a disillusioned housewife whose road trip spirals into a crime spree after one kills a man who was attempting to rape the other. But it was also funny and action-filled and thoughtful — and a box-office success after it opened in May 1991, grossing $45 million in the United States. And it seemed to mark a cinematic and cultural milestone that could change the role of women on-screen.
Are we allowed to call Kevin Barry a genius yet? The Irish writer has talent in spades, and this essay about Cork is full of incredible lines.
(Granta, approx 24 mins reading time)
At the very least, the last of this is true: the city of Cork is besotted with itself, and it talks of little else. Quite right, too – it's a gorgeous place, it's enormous fun, and it has an operatic atmosphere. By operatic, I mean that its passions are fervently held and fervently debated, and there is a native tendency to melodrama: the hand gestures are near-Italianate. I lived in the city from my early twenties until my early thirties – it is in many ways responsible for the creature that I have become, and I hold no rancour against it for this.
4. The secret history of Tiger Woods
He hasn't really been in the news a lot lately, but here's an in-depth piece that promises to tell us "the tale of how Tiger lost his way".
(ESPN, approx mins reading time)
Tiger hasn't hit a golf ball in about two months. He can't really run; not long ago, he told Time magazine, he fell down in his backyard without a cellphone and had to just lie there until his daughter happened to find him. Tiger sent her to get help. He's had two back operations in the past three months. Yesterday at a news conference, he said for the first time in public that his golf career might be over.
This series of portraits shows what life is like on the refugee trail, by those who live it.
(The Guardian, approx 6 mins reading time)
Sitting in a cafe in front of the train station, a thick orange scarf wrapped around his neck, a Syrian tailor watches people timidly as his son makes castles out of sugar cubes. A few weeks ago this cafe and the square teemed with smugglers conducting their illicit trade in the open, and refugees negotiating prices. Today, two Turkish police officers stand on a street corner to scare away smugglers and their clients.
The address 29 Harley Street is used by a whopping 2,159 companies. How and why on earth? Oliver Bullough investigates.
(The Guardian, approx 28 mins reading time)
There are dozens of properties on Harley Street still used by doctors, but No 29 is not one of them. Instead, it is home to a company named Formations House, which, since it was founded in 2001, has made a business out of conjuring corporate vehicles from the West End air. The house is currently home to 2,159 companies, for which it operates as a large, ornate and prestigiously located postbox and answerphone. There is nothing illegal in this but some have used this address for improper purposes.
…AND A CLASSIC FROM THE ARCHIVES…
Prince didn't do many interviews. But when he did, they always made for a great read. Here's one from all the way back in 1985, with Rolling Stone.
(Rolling Stone, approx 41 mins reading time)
Tooling through the neighborhood, Prince speaks matter-of-factly of why he toyed with early interviewers about his father and mother, their divorce and his adolescent wanderings between the homes of his parents, friends and relatives. "I used to tease a lot of journalists early on," he says, "because I wanted them to concentrate on the music and not so much on me coming from a broken home.