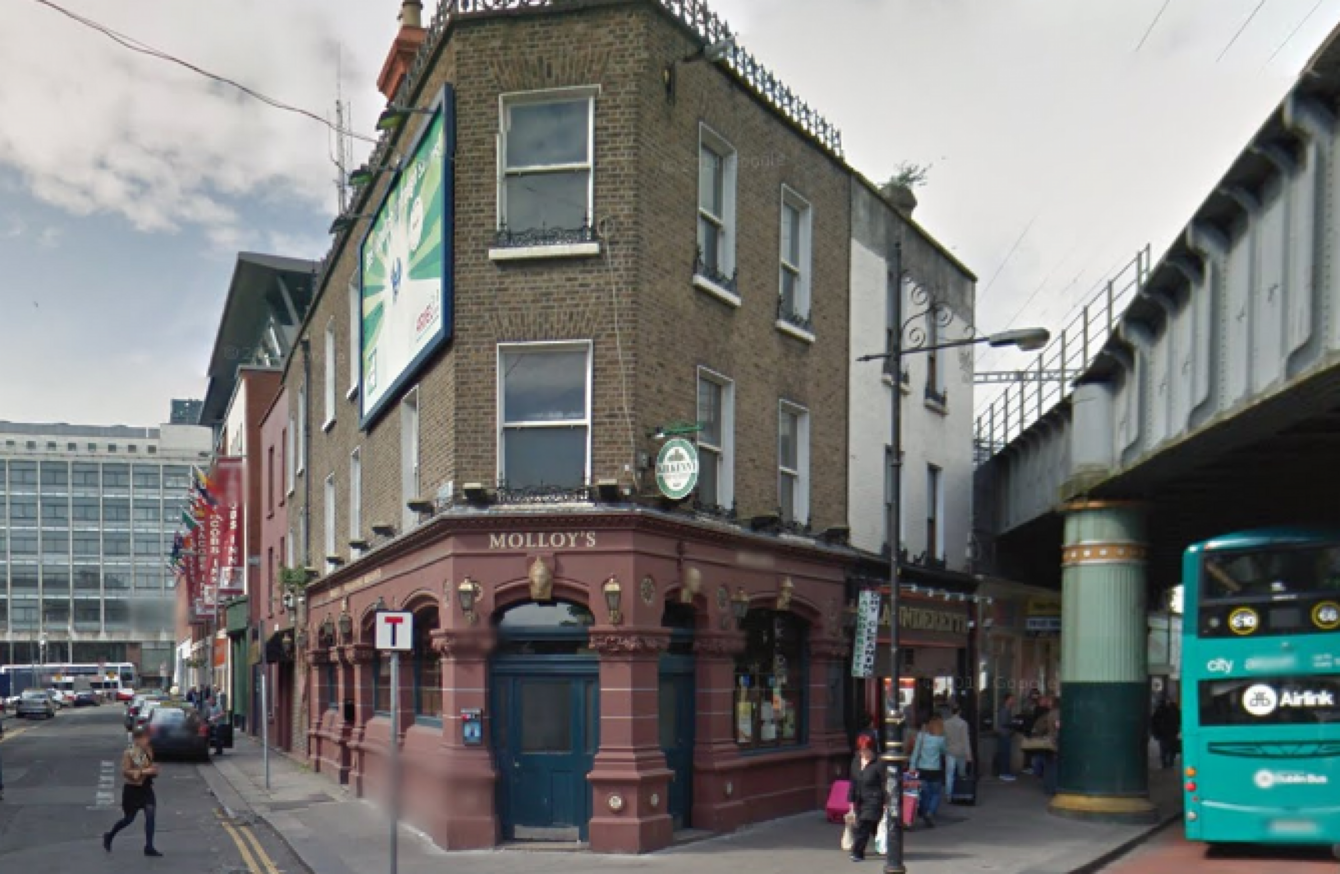 Molloys on Talbot Street, Dublin.
Image: Google Maps
Molloys on Talbot Street, Dublin.
Image: Google Maps
SKY TV IS seeking up to €38,000 "aggravated and exemplary damages" against a Dublin pub it claims has ignored court orders restraining the unlawful broadcasting of Sky Sports coverage of rugby, soccer and GAA matches.
Barrister Elizabeth J Walsh, counsel for Sky, told the Circuit Civil Court today that Molloy's Pub in Talbot Street, Dublin, continued to ignore orders restraining it from showing Sky programmes without a licence.
Ms Walsh, who appeared with Eugene F Collins solicitors, told Judge Jacqueline Linnane that in 2014 Sky had obtained judgment against Molloys and injunctions restraining any further breach of copyright.
She said Treetop Taverns Limited, which trades as Molloy's pub, had continuously ignored demands and all communications relating to the proceedings and had shown no regard whatever for the court's orders.
Scottish–based Sky operations executive Karen Anderson said the publican did not hold any agreement with Sky covering a pubs and clubs or any other licence that would allow it to broadcast Sky Sports events.
Brendan Supple, a private investigator, told the court he had secretly visited Molloys on several occasions and had seen English Premier League matches, a Munster rugby game and a Dublin-Laois GAA match being broadcast on large screens in the pub.
Ms Walsh told the court there had been no appearance in court on behalf of Molloys which had ignored all efforts by Sky to respond to its efforts to have the pub take out a commercial licence with it or stop breaching its copyright.
Sky has warned Treetop Taverns Limited that it is a criminal offence to infringe copyright which carries, under Section 140 of the Copyright and Related Rights Act, a maximum fine of €127,000 and or imprisonment of up to five years.
Judge Linnane said she had noted the evidence put before the court but adjourned the proceedings to allow Sky UK Limited notify the publican of its intention to proceed with its claims.
Comments are closed as the matter remains before the courts.
Read: