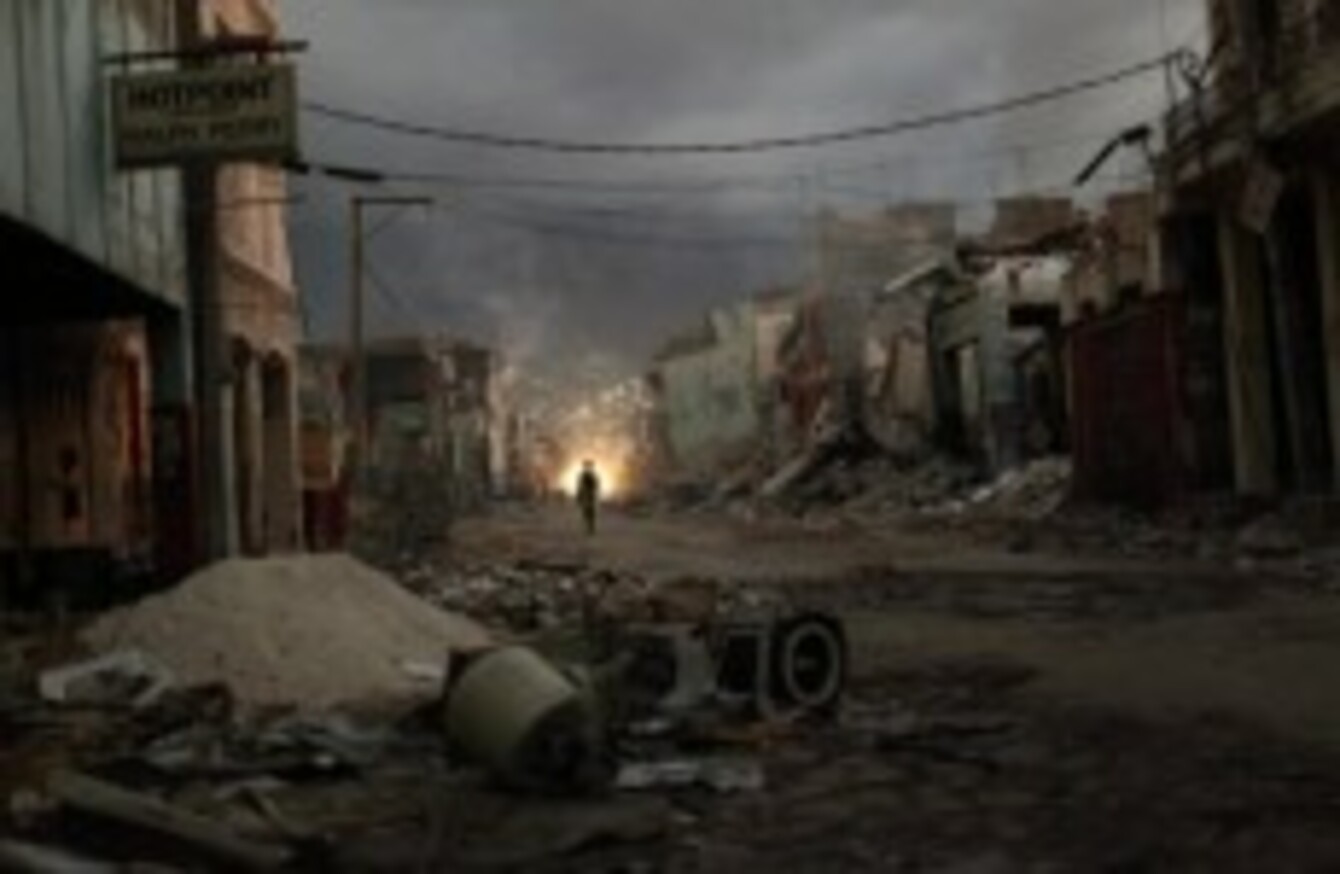 A woman walks downtown in earthquake-torn Port-au-Prince.
Image: Rodrigo Abd/AP/Press Association Images
A woman walks downtown in earthquake-torn Port-au-Prince.
Image: Rodrigo Abd/AP/Press Association Images
HAITI IS TODAY marking the first anniversary of an earthquake that killed hundreds of thousands of people and left over a million living in temporary camps.
Food and water are still in short supply – particularly in the capital Port-au-Prince, which remains strewn with the debris and rubble after 200,000 buildings collapsed across the country as a result of the quake, according to the UN Development Programme.
As one of the world's poorest countries, Haiti had already been struggling with overwhelming levels of poverty before the earthquake, which measured 7.0 on the Richter scale. After the initial aftermath and grim task of recovering the bodies of hundreds of thousands of victims, the daily struggle became an even heavier burden for survivors.
Already battling with grief, food shortages and homelessness, Haitians – squeezed into close proximity and without regular access to fresh water – were hit by a devastating cholera epidemic in late 2010.
In November, confusion, intimidation and violence marred the general elections, in which ten senators and 99 deputies ran for office. A run-off has been scheduled for 16 January, as no clear victor emerged.
Then, at the beginning of 2011, reports showed that conditions in the temporary camps had became increasingly dangerous after hundreds of women and girls reported they had been sexually assaulted or raped.
Meanwhile, international aid appears to have had an insufficient impact on the poverty and suffering, which has reached an unprecedented scale. Concern Worldwide CEO Tom Arnold told TheJournal.ie that while Irish people had been "phenomenal" in their response and generousity, "the overall aid effort is going slower than we would like".
This video, from Medecins Sans Frontieres, charts the year of trying to provide the medical and psychological needs of the earthquake survivors, including the outbreak of cholera towards the end of last year.


In its annual report for 2010, Medecins Sans Frontieres agreed that the aid response to the Haitian disaster had been "unable" to fully meet the needs of survivors: "Throughout the year the assistance provided, whether for shelter, clean drinking water or cholera treatment, was not enough". It added:
Unfortunately, more than one million people remain homeless in Haiti today. The shelter and water and sanitation services still do not meet the needs of the people and continue to create the conditions for future outbreaks of disease. Cholera is now expected to remain in the country for years to come.
Haiti Earthquake

Haiti Earthquake

Haiti Earthquake

Haiti Earthquake

Haiti Earthquake

Haiti Earthquake

Haiti Earthquake

Haiti Earthquake

Haiti Earthquake

Haiti Earthquake

Haiti Earthquake