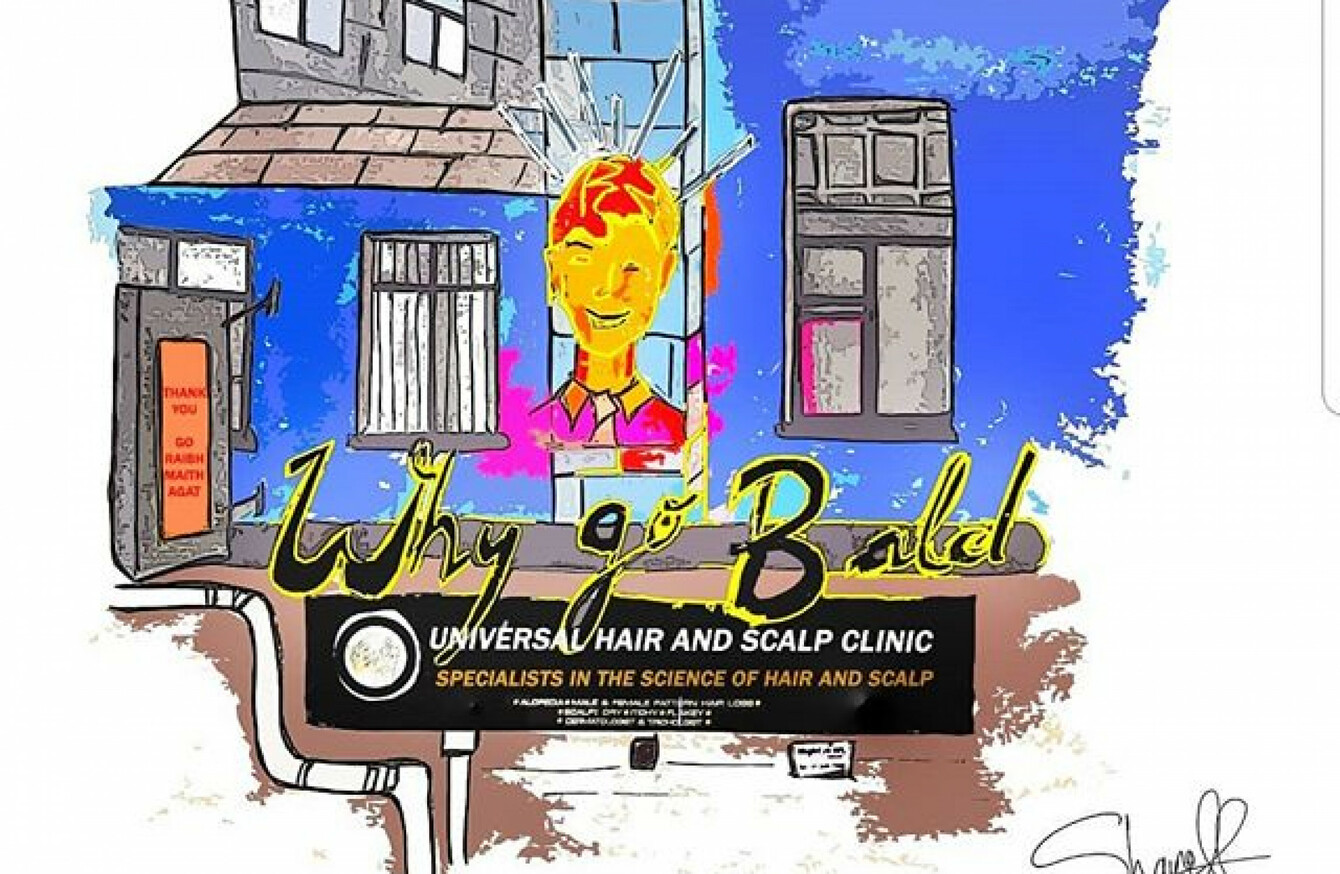 LIVING BY THE River Liffey has been a constant source of inspiration for illustrator, Shauna Harrison. It was inevitable, then, for Harrison to turn Dublin's landmarks into a series of vibrant drawings.
For Harrison, finding a subject matter was easy. "Dublin is one of the most beautiful, romantic and inspiring places to live," she says. "So it felt very natural to draw my favourite things about it."
The gorgeous illustrations, composed with pen and watercolours before final edits are made on her laptop, capture beloved monuments and places across the city from the archway of Christchurch to Teddy's Ice Cream in Dún Laoghaire.
Harrison's favourite spot in the city?  "The Poolbeg Towers. My boyfriend and I even dressed up as them for Halloween, so this was one of the first completed pieces of the series."
Where will Shauna Harrison's colourful journey around the capital take her next? "I would love to include the National Botanic Gardens in the summertime, maybe that could be next on the list!"
1.  The bricks of St James' Gate, home of the black stuff
2. The candy-striped chimneys at Poolbeg
3. A postcard-sized Temple Bar
4. Simon's Coffee Shop, a lunchtime institution
5. Ireland's oldest pub, The Brazen Head
6. A detailed study of the archway at Christ Church
7. A hidden gem of The Liberties, the Sacred Heart statue off Meath Street
8. The green of McNeill's Pub on Capel Street, a home of traditional music
9. Trinity College's Campanile, with its elaborate brickwork
10. The tall and slender Long Hall Pub, instantly recognisable from its red and white awning
11. The Why Go Bald signage shining brightly over Dame Lane
12. The plush greenery of the Grand Canal