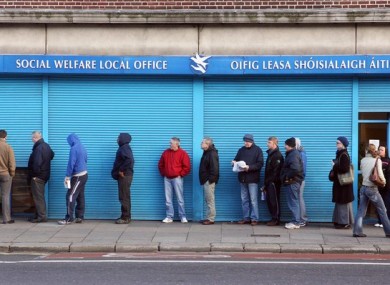 AN AVERAGE OF €70 million was overpaid by the Department of Social Protection every year since 2011, new figures have revealed.
In response to a parliamentary question by Independent TD Mattie McGrath, it emerged how tens of millions worth of payments were made to those in receipt of assistance or benefit schemes.
While that money has been recovered, McGrath said the "staggering" figures highlight a serious problem within the department.
He said: "What the reply shows is that from 2011 to 2016 over €420 million has recovered by the Department due to over-payments. It also shows that during the same period the Department recovered over €53 million in cases of social welfare fraud.
While I agree completely with the Minister that the majority of people in receipt of a payment from the Department of Social Protection receive what they are entitled to be paid, questions must be asked about how the Department is persistently over-paying people to the tune of tens of millions of euros every year.
McGrath said that some of these overpayments have brought "unnecessary hardship" on those who genuinely did not know they were receiving too much money.
Some benefits which were overpaid in 2015 and 2016 included:
Jobseeker's Allowance – €25 million
One Parent Family Payment – €6 million
Illness Benefit – €2 million
Disability Allowance – €2.7 million
Minister Leo Varadkar said he is looking at "various additional control measures that I hope to roll out in 2017″. He said his aim is to strengthen laws which would deter abuse of the social welfare system.
Varadkar said these would include publishing the names of persons who are prosecuted for social welfare fraud and applying interest on overpayments resulting from fraud.