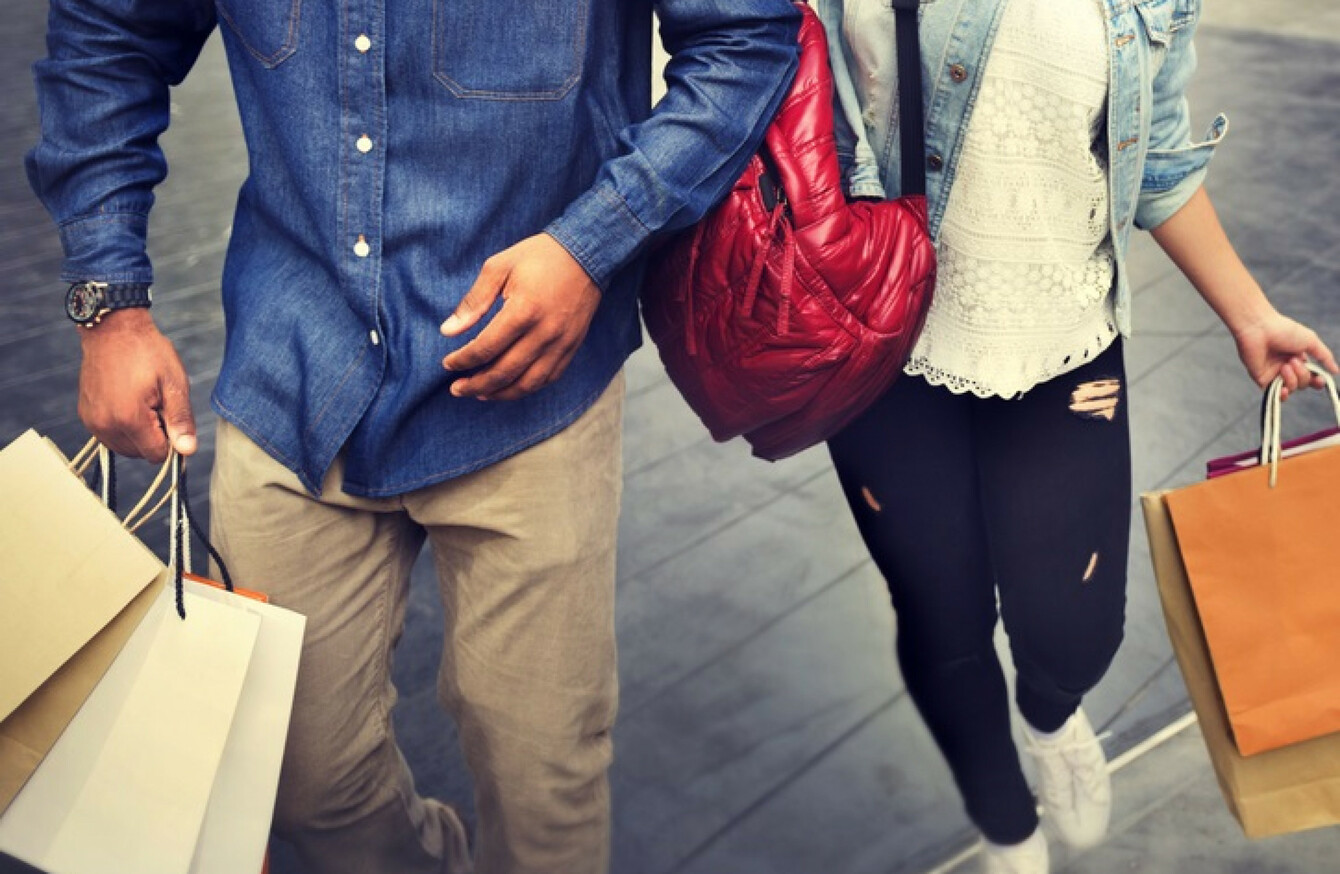 Image: Shutterstock
Image: Shutterstock
NO MATTER HOW tight a hold you have on your finances, you've probably found there are a few regular habits that trip you up.
It might be the Friday night takeaway that always ends up costing more than planned, or the lunchtimes where you intend to buy a sandwich and then upgrade to a sandwich, a magazine, a coffee and a brownie.
Or it might be something with more stressful consequences, like forgetting to leave money aside for bill payments, and having to dip into savings (again).
Whatever your most common money pitfall, remember that you're definitely not alone in slipping up, and that most bad habits have simple fixes.
To inspire/reassure you, we asked some other Irish adults for the financial habits they wish they could turn around…
1. Overspending on clothes came up a lot
I definitely spend way too much money on clothes, and have no self-restraint when my bank account figures start to drop. I have an automatic transfer into a savings account every month (which is a big help), but I often tell myself it's okay to just transfer money from my savings to my current account. 
- Hannah 
2. As did forgetting to budget properly…
I forget that I have direct debits coming out and don't account for them mentally. Or I forget that I have a big payment like car insurance coming up in the next few months and just won't save for it. I've now moved all my smaller direct debits to the day after payday, which I'm hoping will help.
- Deirdre
3. For bank balances, ignorance is bliss
I have bank account blindness and can go the majority of the month without knowing what my bank balance is, and living in perpetual fear that my card will be declined. Being strict with my saving makes me feel better, as I know I'll always have money for emergencies.
 - Orlagh
4. And every taxi journey adds up
I used to order taxis a lot and spent stupid money on them. It all adds up so fast. But once I made a concerted effort to cut down, I got to know bus routes and just started walking instead. It works – though it helps that I live near a city.
- Aoife
5. Online shopping is relaxing – until you check your bank statement
I find myself using online shopping as a form of recreation. With small kids at home, sometimes you can't go to the shops – but you still just want to… buy something.
 - Mike 
6. Most people fell into the trap of impulse purchases
I tend to spend impulsively if I'm feeling stressed or anxious so that I get a 'hit'. I've found that tracking my spending really helps me be more conscious of what I spend my money on because I have to face the reality of my recklessness by writing it down. 
- Amy
7. But here's a great tip for avoiding a high groceries bill
I try to do a bigger shop once or twice a week, because if not, I just buy a few groceries every evening, and end up spending way more.
 - Marie
8. The more cash you have, the more cash you spend
Having cash in my wallet means I end up handing it over to the kids when they want money for phone credit, bus fares, someone's birthday present, something at school, sweets or hot chocolate (young teenagers seem to love meeting their friends for hot chocolate). It's endless. Minimum cash is the only way.
- Sinead 
9. But card payments can be tempting too
Tapping my card for contactless payment makes it way too easy for me to buy things mindlessly. I'm trying to stop my habit of using contactless multiple times a day for varying amounts, to avoid a mini heart attack when I see my bank statements.
- Niamh
Ready to take control of your finances? With the An Post Current Account, you'll get more from your money. When you open a new account with us and lodge €30, we'll give you another €30*. Plus, we've partnered with retailers like Lidl to help you earn money back when you shop. Find out more online here.
*Terms and conditions apply, see smartaccount.ie for details.