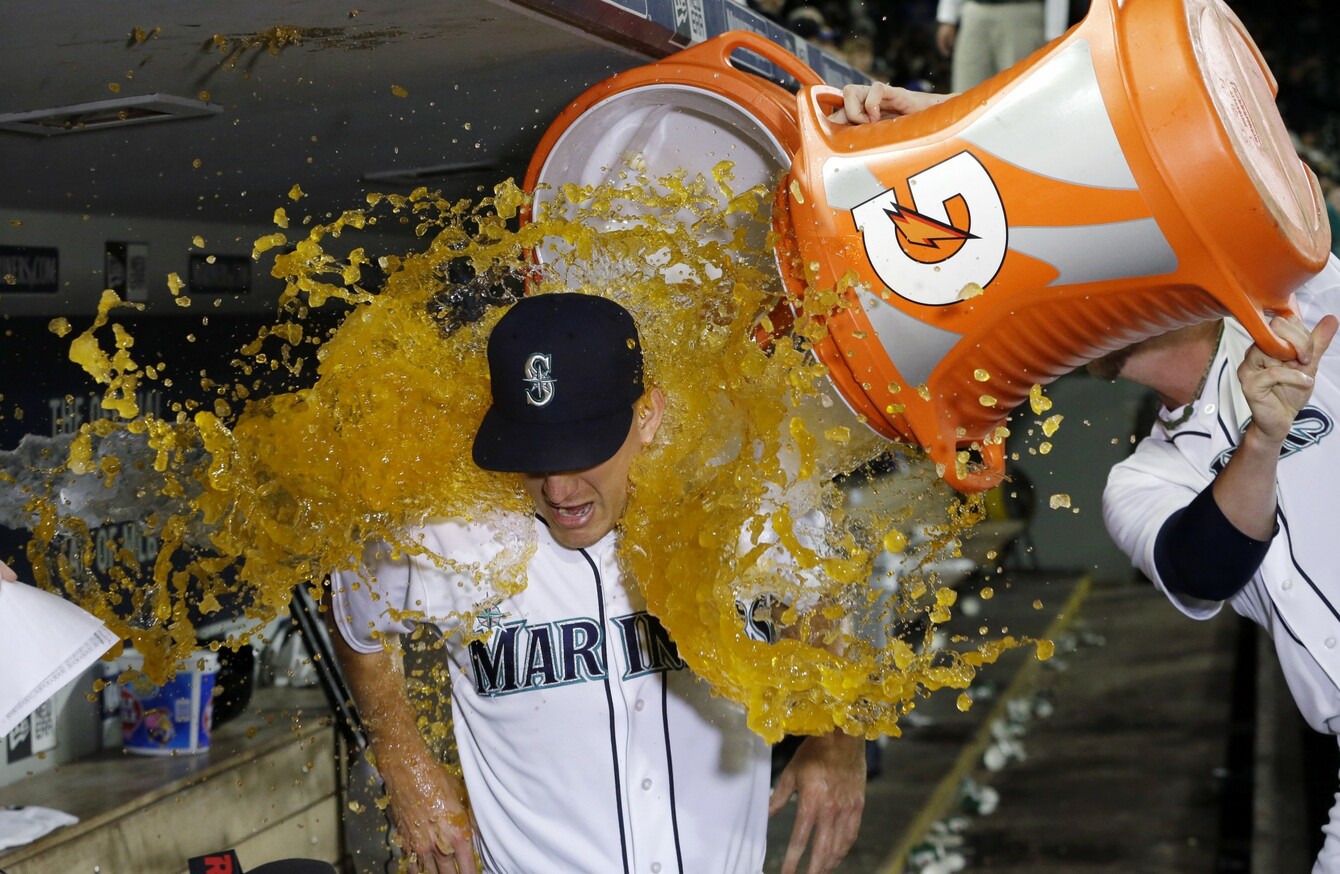 Image: AP/Press Association Images
Image: AP/Press Association Images
A HIGH PROPORTION of 12-14 year-olds are drinking sports drinks, putting them at risk of obesity and dental damage.
A survey from Cardiff University School of Dentistry found 89% of children consume the drinks, with 68% doing so regularly.
Published this week in the British Dental Journal, the survey looked at 160 children in four schools across South Wales and concluded that children are attracted to sports drinks because of their sweet taste, low price, and availability, with most parents and children not aware that sports drinks are not intended for consumption by children.
Maria Morgan, Senior Lecturer in Dental Public Health at Cardiff University, said: "The purpose of sports drinks are being misunderstood and this study clearly shows evidence of high school age children being attracted to these high sugar and low pH level drinks, leading to an increased risk of dental cavities, enamel erosion and obesity.
Dental health professionals should be aware of the popularity of sports drinks with children when giving health education or advice or designing health promotion initiatives.
The Faculty of Sport and Exercise Medicine (FSEM) is calling for tighter regulation around the price, availability and marketing of sports drinks to children, especially surrounding the school area, to safeguard general and dental health.
The survey also concluded that there is particular confusion over the definition of a sports versus an energy drink. However, from a dental and wider health perspective, these two drinks have similar detrimental effects due to their high sugar content and low pH.