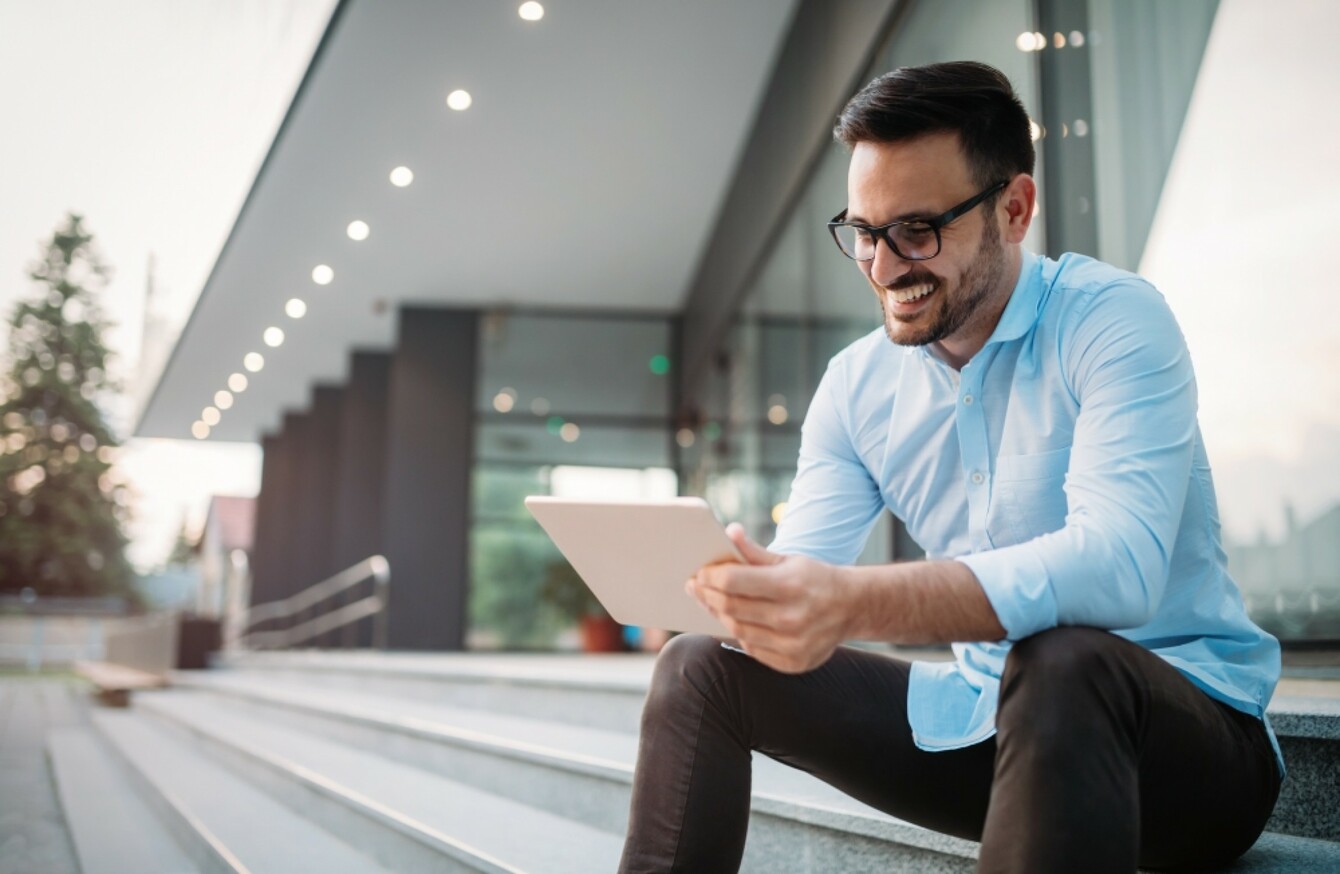 Image: Shutterstock
Image: Shutterstock
IMAGINE A FRIEND saying, "give me €100 and in ten years, I'll give you €80 back". Not really a great deal, is it? Yet according to the Central Bank, we store approximately €1 billion each year in savings deposits – the highest figure since the end of 2008.  
And a big problem with this is what is known in economics as the money illusion – the false idea that the €100 you deposit will have the same value in 10 years. Put simply, it will be worth considerably less, thanks to ever-increasing inflation.
"You just won't get decent returns for a savings deposits – they're for the very short term", says the Money Doctor John Lowe. Even at the highest interest rate in the country, once you take DIRT into account, you'll get about 0.0975% on interest – pretty negligible.
Instead, there are plenty of other options that make your money work that little bit harder, whether it's investment in stocks, property or even physical items. So why can these be a better option for our hard-earned savings?
Here are four very important questions to understand about it.
1. So wait, why is the real value of my savings going down?
Though most of us tend to transfer any savings we can afford into a deposit account, the Central Bank found at the end of last year that the average interest payment per deposit account was just €19. This becomes a problem when you add these low interest rates to the ever-rising cost of living – meaning simply that your savings are worth less each year.
For example, the latest figures from the Consumer Price Index have shown that over the last five years we've seen considerable increases in the cost of rent (+44%), car loans (+38%), third level (+23%), insurance (+19%) and rail transport (+26%). This means that what €1000 would have gotten you in rent in 2014 would now get you around €690. 
2. Why do we all still place our savings in deposits then? 
Well the simple answer is that we're all under the spell of what economist Irving Fisher coined the Money Illusion - the idea that people have an inaccurate picture of their wealth based on nominal, rather than real terms – i.e. they are not taking into account how their savings change as inflation increases.
What is interesting is how we perceive this. According to investment education resource Investopedia, experiments have shown that people see a 2% pay cut with no inflation as unfair. But when they receive a 2% wage increase and inflation goes up by 4%, they see it as fair – despite the fact that their money remains the same 'real' value in both instances. And we often see this playing out at a wider scale in the economy.
3. So, how should I plan to put money aside?
Well, here's where the expert advice becomes very important. Before you even think about investments, it's important to divide savings into 'short-term' and 'long-term'. For the short term, you need get a healthy 'rainy day' fund together, says Lowe. He explains that this should be about three to six months of your net annual income – so about €15,000 – €20,000 for the average earner.  
Firstly, for any unexpected emergencies – think broken clutches and unexpected dental work. Secondly, for any sudden loss of income. Lastly, to cover any ongoing costs such as sending your kids to college (€42,000 for the average child, says Lowe) and car loans. Once these are in good shape, you can start looking at your long-term savings – which need to be giving you more interest. 
4. Then what are my options to make my money work harder?
You definitely have options here. One is that you can invest in physical items that will increase in value. Lowe's own office is filled with rock and roll memorabilia including a jacket gifted to him from Jerry Lee Lewis' wife. Investing in something you're passionate about that is likely to peak in value can pay generous dividends too. 
Take also the example of a client who purchased the car in the background of The Beatles' iconic Abbey Road cover, buying it for €2,500 and selling it later for €10,000. However, it's worth noting that the return with items like this can be a little more unpredictable and clearly this is not for everyone.
If you're looking to make the most possible money with your savings, "the best return over any period of time is the stock market", says Lowe. Warren Buffett calls the stock market "the device to transfer money from the impatient to the patient". Lowe explains that currently we are in the tenth year of the 26th bull market (increasing prices). While we may associate the stock market with volatility, he reminds that the general trend has always been towards growth. 
Lowe reminds that with the help of experts, investment can be a lot easier than you'd think: "It's really just a question of getting your ducks in a row first – take a holistic view of your financial life."
Ready to start investing? – see what kind of investor you are and check out the range of investment options available at KBC. There's a dedicated investment advisor in every KBC Hub to take you through all the options – book your appointment now.
Terms and conditions apply. KBC Bank Ireland plc is regulated by the Central Bank of Ireland. Warning: The value of your investments may go down as well as up.