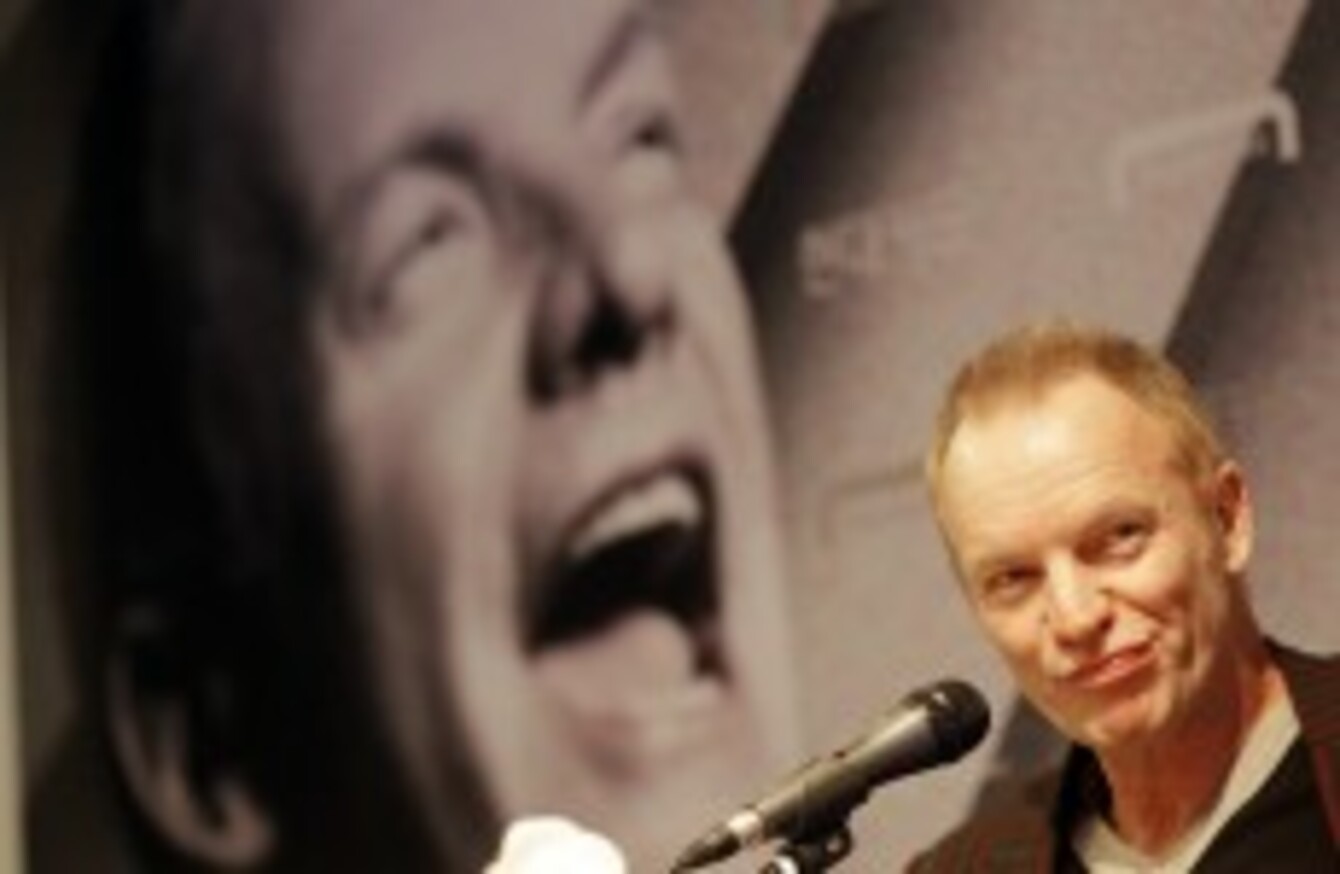 STING HAS CANCELLED a concert he was due to give in Kazakhstan's capital Astana today, blaming violations of the human rights of striking oil workers in the ex-Soviet state.
Sting said in a statement published on his website that he cancelled the concert, part of his Symphonicity world tour, after campaign group Amnesty International told him of repressions against oil and gas workers:
Hunger strikes, imprisoned workers and tens of thousands on strike represents a virtual picket line which I have no intention of crossing.
Sting was due to perform songs from his days as leader of band The Police as well as his solo hits with a symphony orchestra backing as part of city day celebrations, with tickets selling for up to 100,00 tenge (€475).
The Kazakh organisers initially said on Sunday that Sting's concert had been cancelled for "organisational and technical reasons."
Several hundred oil and gas workers went on strike in May in the Mangistau region on the shores of the Caspian Sea demanding higher wages, picketing the regional administration and attempting to close off highways.
Police detained strikers for taking part in an unsanctioned protest and several dozen people were sacked.
Sting, known for his espousal of environmental causes, has been criticised for giving a concert in Tashkent in 2009 organised by the daughter of Uzbek President Islam Karimov, criticised for human rights abuses.
- AP