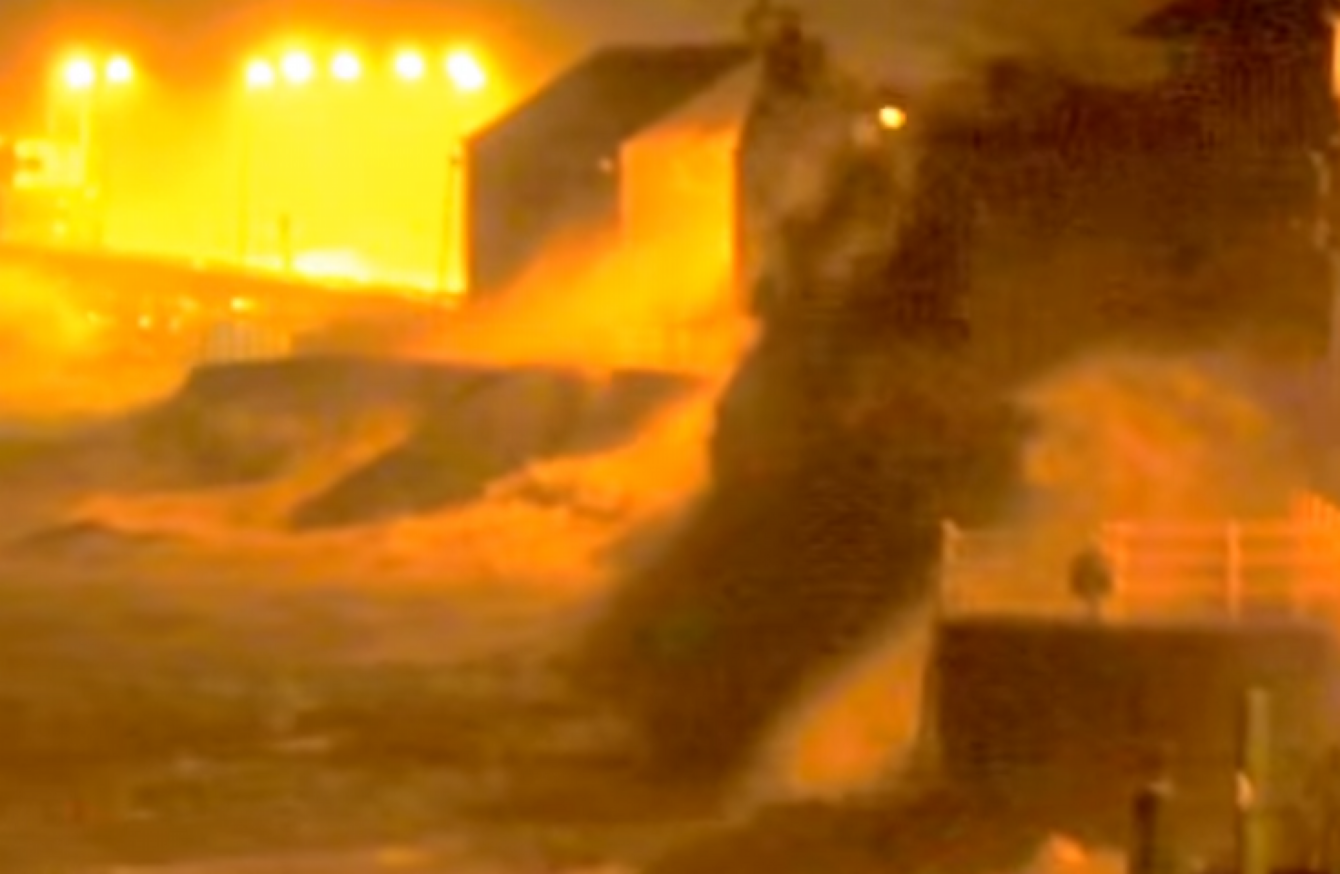 Image: Michael Vaughan
Image: Michael Vaughan
FOOTAGE HAS EMERGED of powerful waves battering the promenade at Lahinch beach in Co Clare.
The footage was shot on Monday morning at 6am and shows rolling waves at high tide being swept up by the tail-end of Storm Jonas.
The waves come in with strong force before breaking over the battlements at the foot of the promenade and spilling over the wall there.
The footage was shot by Michael Vaughan, the owner of Vaughan Lodge in the town.
Source: michael vaughan/YouTube
Speaking to TheJournal.ie, Michael described how he had to strap himself to a telegraph pole in order to shoot the footage.
"I live about half a mile from the sea shore overlooking the bay," said Michael.
"When a storm hits you can hear plates rattling downstairs."
Michael heard the plates rattling and went down to near the promenade to shoot the footage of the waves.
"I strapped myself to a telegraph pole for stability and I braced myself for a good half an hour."
"It was quite relentless. It was half an hour of constant waves."
Michael said that the rock armour in that area of Lahinch beach fell away in January, 2014 and hasn't been replaced since.
This means the force of the waves' impact isn't properly absorbed which is why they spill forcefully on top the promenade.
"The rock armour would usually take most of the impact," said Michael.
"But it was quite dramatic as you can see."