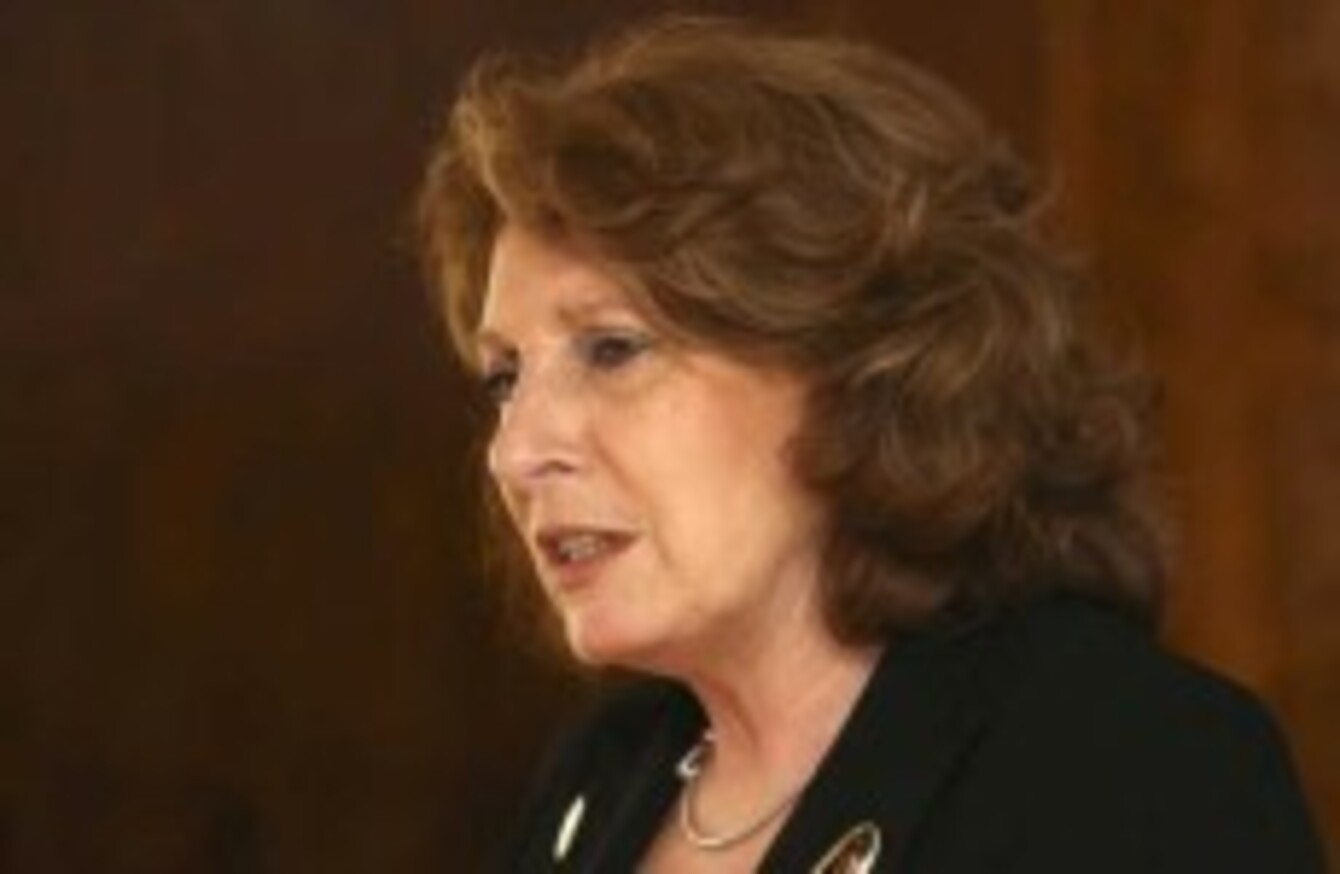 Image: Sam Boal via Photocall Ireland
Image: Sam Boal via Photocall Ireland
SPEAKING ABOUT SUICIDE prevention in Ireland, Kathleen Lynch said it's estimated that one in every 100 people in the country is trained in either Safe Talk or ASIST.
The Minister of State at the Department of Health was speaking on Morning Ireland today to mark Suicide Awareness Day.
Safe Talk and Applied Suicide Intervention Skills Training (ASIST) are suicide prevention training programmes.
The Labour TD commented that, "There is an area around undetermined deaths – where we may suspect suicide but there is no evidence and we have to be careful about that."
When asked if suicide was underreported as a result of these incidents, she said:
"I'm not sure it's underreported. I think there are difficulties – the CSO records the data in relation to suicide and then they confirm their information with the coroners office and the gardai.
When there is an obvious indication that someone has taken their own life by suicide then it is very clearly reported.
"If someone sits into a car and before they sit in they tell someone they are going to do this – then that will be taken into consideration but that very seldom happens.
"In fact I don't know any case where that happened. We have to be careful about putting these cases into our statistics."
Funding
Lynch said that the budget for suicide prevention has doubled to over €8 million but added that there is still a lot to do.
"When people self harm and arrive at emergency departments – we need to have people in there as well, we have 22 in place we need 37."
When questioned about suicide prevention funding compared to funding to prevent road deaths, Lynch said they weren't comparable:
"Road safety is entirely different, you can legislate for it, you can improve the roads, if someone drives recklessly you can take their licence. It's entirely different and the response needs to be entirely different.
"The Road Safety Authority is self funded through the type of sanctions that are opposed on drivers.
"This is a more sensitive issue and a less obvious issue. In lots of suicide cases there is no indication- it's about a holistic approach, a society approach."
Helplines
Samaritans: 116 123 or email jo@samaritans.org
Console: 1800 247 247 (Suicide prevention, self-harm, bereavement)
Aware: 1890 303 302 (Depression, anxiety)
Pieta House: 01 601 0000 or email mary@pieta.ie (Suicide, self-harm, bereavement)
Teen-Line Ireland: 1800 833 634 (for ages 13 to 19)