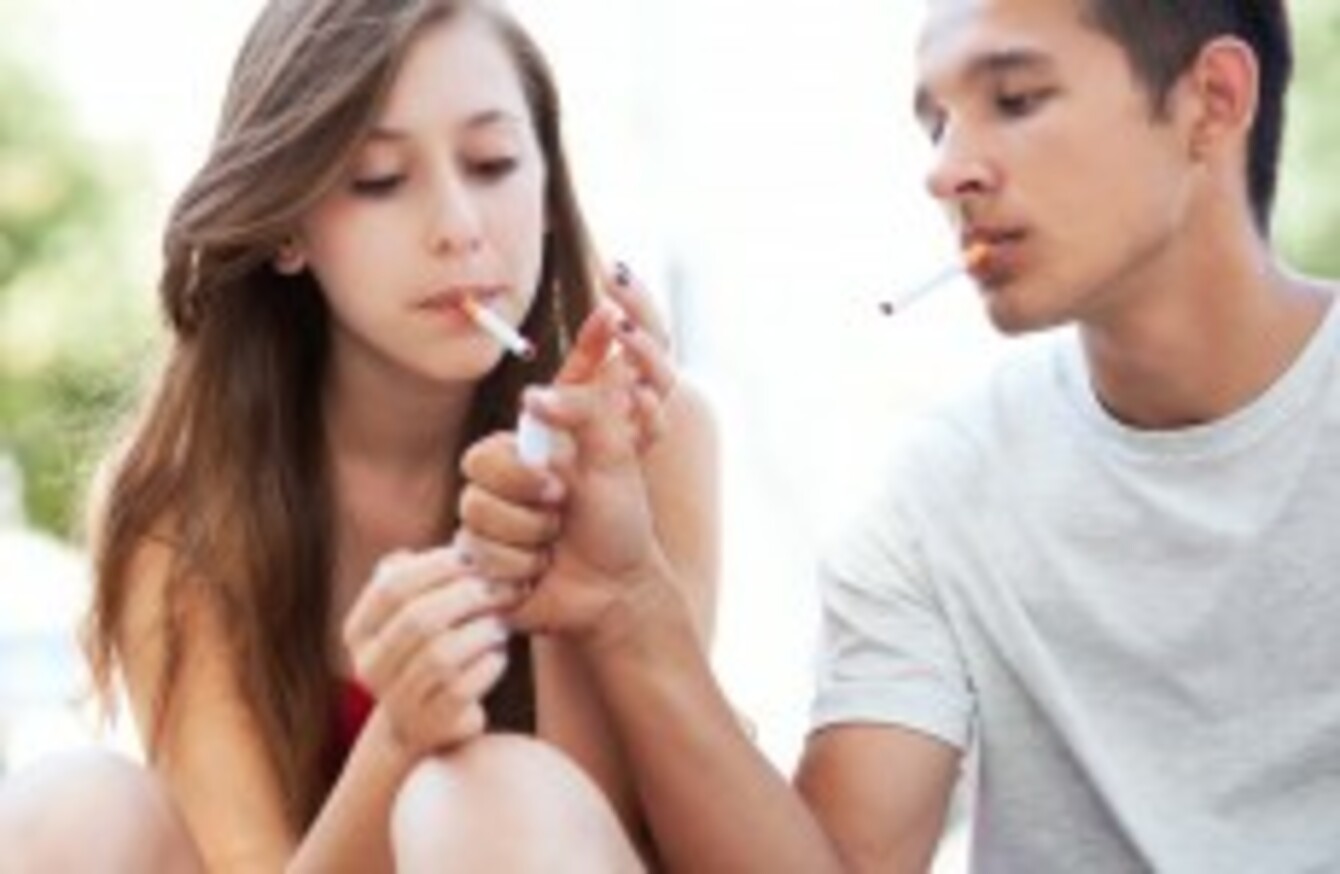 Minister Reilly hopes the Standardised Packaging of Tabacco Bill will discourage teenagers from taking up the habit.
Minister Reilly hopes the Standardised Packaging of Tabacco Bill will discourage teenagers from taking up the habit.
OVER TWO-THIRDS of Irish people (71 per cent) surveyed support new legislation to take branded packaging off cigarette packs.
A survey carried out by Ipsos MRBI gauged the response of new legislation which will come into force next year to remove all packaging from cigarette packs, in an attempt to prevent children from smoking.
It will soon be illegal for tobacco companies to use colour, text or even packet size to market cigarettes.
The poll was conducted  for organisations including the ISPCC, Barnardos, the Children's Rights Alliance, the Asthma Society of Ireland, the Irish Heart Foundation, Irish Cancer Society, ASH Ireland and the Irish Thoracic Society.
Who is in favour?
The plain packs are backed by 74 per cent of non smokers and 58 per cent of smokers.
Men are more open to the idea with 73 per cent of them giving it the thumbs up.
Women were slightly less supportive of the legislation at 69 per cent.
The lowest support came from Dublin at 66 per cent while the highest came from Munster and the rest of Leinster.
People over 65 were the most supportive of the legislation, with the 15-25 year olds in second place.
Chris Macey, Head of Advocacy at the Irish Heart Foundation, said:
This poll demonstrates that people have seen through the deceitful campaign being orchetrasted by Big Tobacco companies which is petrified of any measures that will

discourage the 50

, mainly young, people they need every day to replace the smokers who die or manage to quit.
Rival poll
Smokers' lobby group Forest Éireann also carried out a poll recently which produced much different findings on the same issue.
Their telephone poll – carried out among 1,002 people by Red C pollsters at the end of November – found that just 9 per cent of those surveyed believe the bill on plain packaging would reduce the number of young people smoking.
Four policy options were considered in the poll:
Mandatory Health Education in schools – supported by      51 per cent
Tackling Illicit Trade                                                                            23 per cent
Banning Adults buying cigarettes for children                         18 per cent
Plain Packaging                                                                                         9 per cent
Forest Eireann is funded by Forest UK, which receives donations from tobacco companies in Britain and Ireland.
These surveys were published as Health Minister James Reilly introduced the plain packaging bill at the Oireachtas Health Committee today.
Speaking at the joint committee, Minister Reilly said:
This bill will protect children from a habit  that will kill one in two of them if they take it up.
Public hearings will be held by the committee in the New Year.