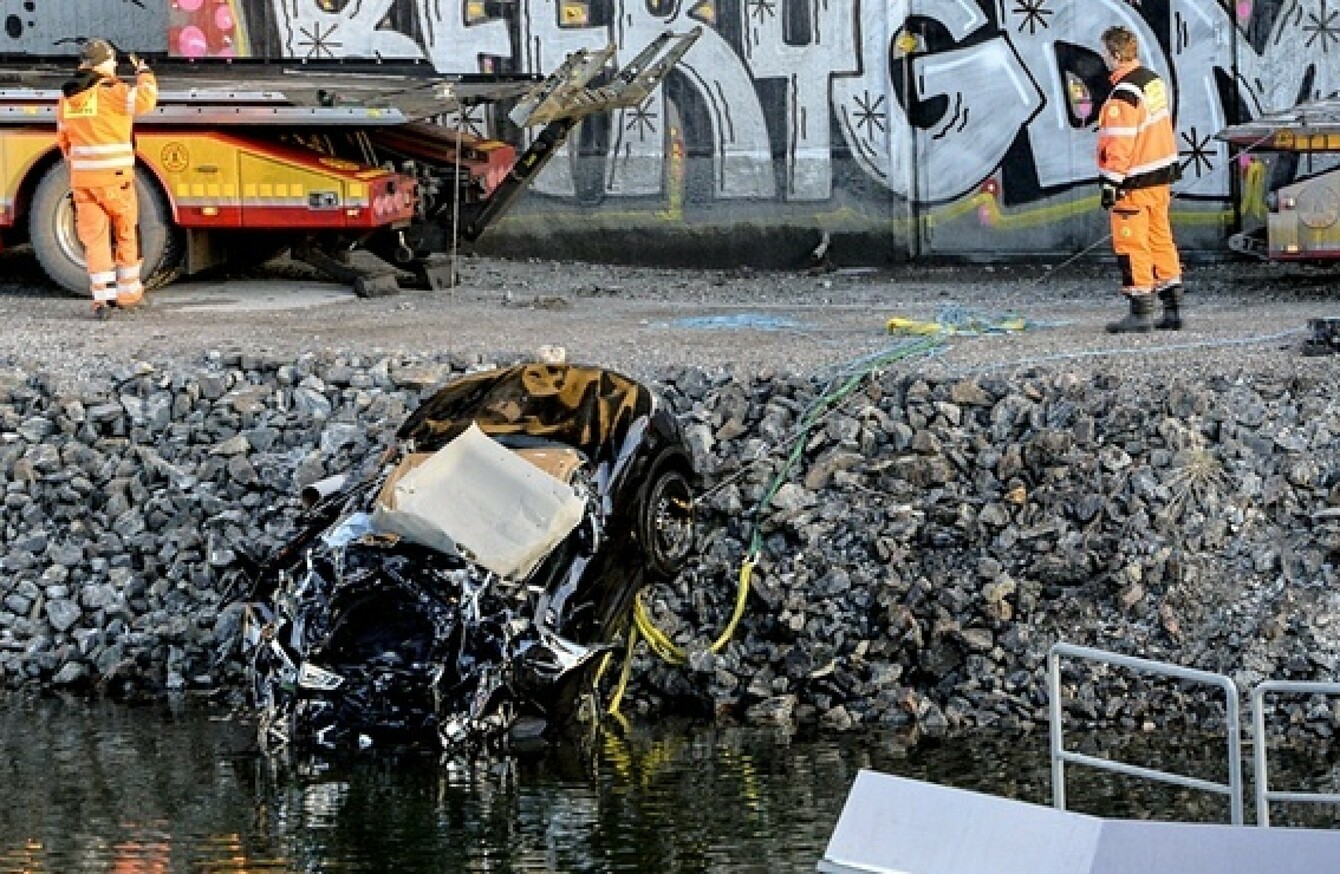 Image: Johan Nilsson/TT News Agency via AP
Image: Johan Nilsson/TT News Agency via AP
A POLICE OFFICIAL in Sweden has clarified his comments after an an earlier statement that was interpreted as speculation that the crash may have been deliberate.
Speaking to Swedish news outlet Aftonbladet, Lars Berglund – one of the police investigators - said that the car had accelerated through two crash barriers, indicating that the driver may have acted intentionally.
The article also reports that new CCTV footage shows the start of the incident, with the band's car manoeuvring its way past other cars before moving through a second barrier and driving off of the bridge.
Speaking later today, the investigator issued a contradictory theory – saying that it was possible the driver had either been knocked unconscious or lost concentration after going through the first barrier.
He told local paper Sodertalje that nothing in the investigation up to this point showed that the driver was depressed in any way or that he may have acted deliberately.
He speculated that the driver had possibly had been speaking to others in the car or on a mobile telephone.
Police in Sweden have previously stated that preliminary tests show the driver of the car had no trace of drugs or alcohol in his system.
Earlier this week police in Sweden appealed to speak to the driver of a taxi that was present at the scene when the band plunged off of the canal bridge last month.