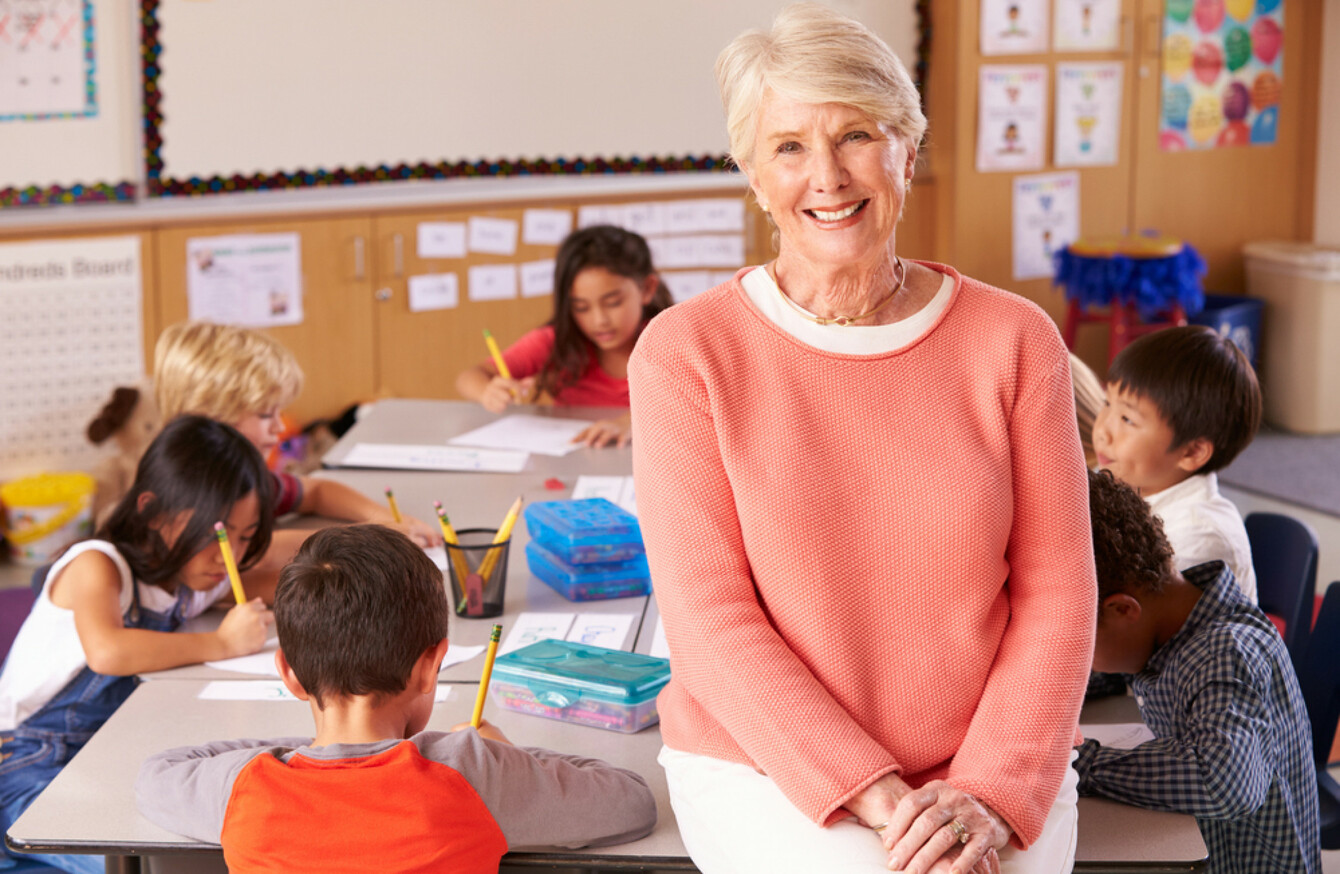 Image: Shutterstock/Monkey Business Images
Image: Shutterstock/Monkey Business Images
TEACHERS WILL BE allowed to work beyond the age of 70 if they are due to retire in their final academic year. 
Cabinet has accepted two amendments to the Public Service Superannuation (Age of Retirement) Bill which will allow public sector workers to stay on until age 70.
Under current rules, those working in the public service must retire from their job at age 65. However, the new measure will mean people can work up until 70 if they so choose. The new law only impacts those working in the public sector.
One of the amendments accepted relates to the education sector, whereby certain pension schemes provide that teaching and academic staff are not required to retire until the end of the school/academic year in which they reach the compulsory retirement age.
The Department of Education said this change is needed in the proposed new law so as to ensure continuity of teaching provision throughout the year and to limit class disruption.
The second amendment exempts employees of the Central Bank of Ireland from the provisions of the Bill due to the requirement for the Central Bank to have independence in setting pay and conditions for its staff, as set down in the Central Bank Act 1942.
Notwithstanding the exemption, the Central Bank has agreed that the new compulsory retirement age provided for in the Act will be integrated into the bank's pension scheme when the Bill has been enacted.
Separately, Minister for Justice Charlie Flanagan has secured approval for an amendment to the Bill relating to the retirement age of senior members of the gardaí, which includes the Garda Commissioner. The change will allow persons over the age of 55 years who are appointed to these ranks to retire on the completion of five years of service in the rank, even though this would require them to work beyond 60.
Finance and Public Expenditure Minister Paschal Donohoe intends to enact the new law "as early as is possible" in the current Dáil term.