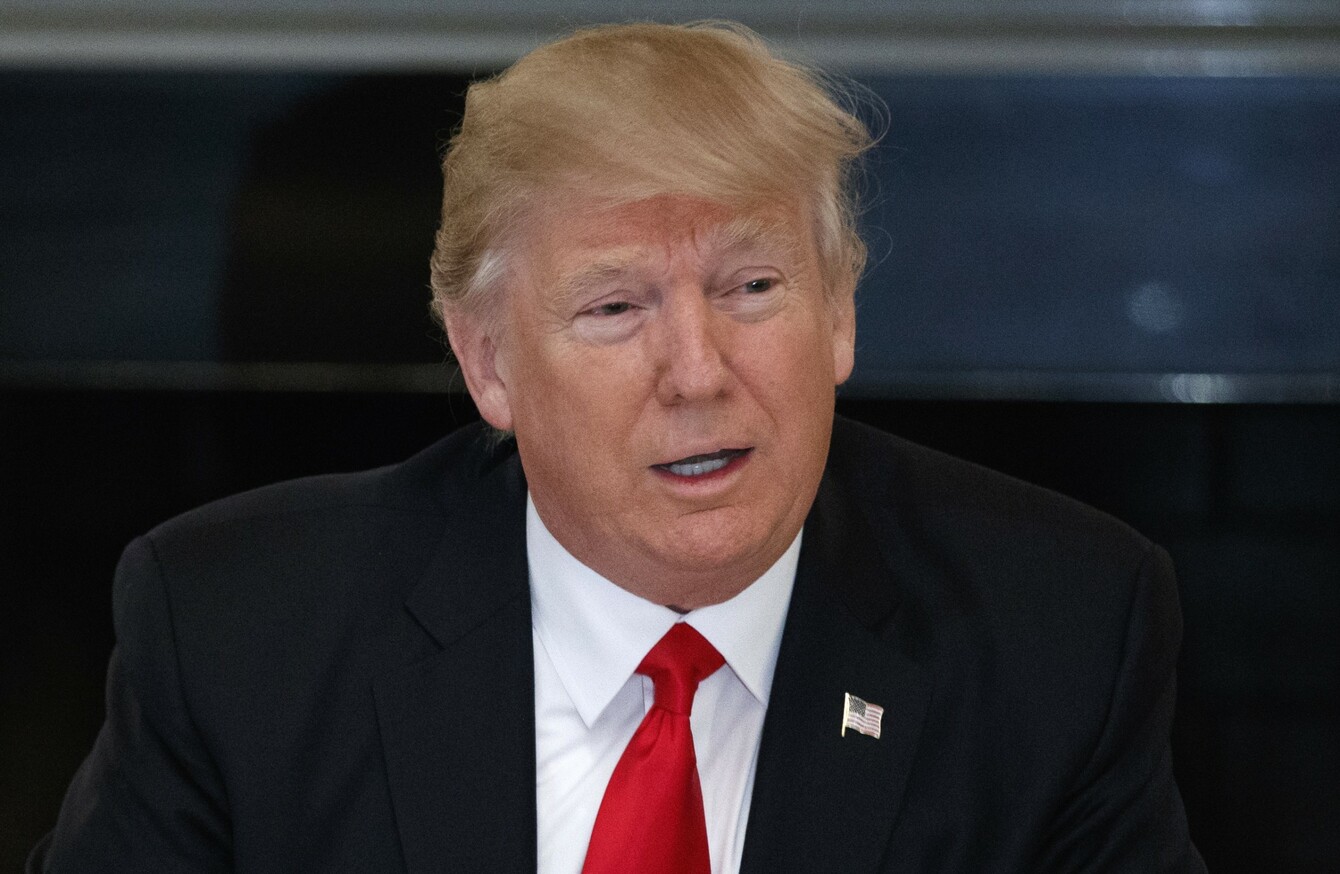 Image: Evan Vucci AP/Press Association Images
Image: Evan Vucci AP/Press Association Images
IN THE LAST few weeks, the White House's relationship with the media has been, at best, strained.
Donald Trump has persistently made reference to the media as purveyors of "fake news" in recent weeks, with the New York Times the main target of his ire.
Notwithstanding Trump's criticism, media outlets in the US have been met with alternate facts, fictional terror events and the furore over the President's travel ban from the White House since Trump took office.
The latest attack from the Trump administration on the media came in the form of a list, which detailed 78 terror attacks that were "executed or inspired by" the Islamic State group where "most" failed to received adequate media coverage.
During remarks made at MacDill Air Force Base, Trump said: "All over Europe, it's happening. It's gotten to a point where it's not even being reported.
And in many cases the very, very dishonest press doesn't want to report it. They have their reasons and you can understand that.
Here's how TheJournal.ie covered some of these "under-reported" events.
Paris attacks
On 13 November 2015, a series of coordinated attacks in Paris killed 130 people.
Gunmen killed 89 people in the Bataclan music venue, while suicide bombers struck outside the Stade de France and outside cafés and restaurants in the city.
IS claimed responsibility for the attacks.
Nice attack
Last summer, on Bastille Day in France, a 19 tonne cargo truck deliberately drove into crowds out on a promenade in the southern city of Nice, killing 86 people.
Again, the perpetrator pledged his allegiance to IS.
Berlin
Again, IS claimed responsibility after a truck ploughed into people at a Berlin Christmas market just a few weeks ago, killing 12 people.
And a few more
Three tourists were stabbed to death in an Egyptian resort hotel in January 2016.
A married couple who pledged allegiance to IS opened fire at a social services centre for people with disabilities in San Bernardino, California, in December 2015.
A man wielding a knife in a London tube station shouting "This is for Syria" threatened commuters, while someone looking on can be heard saying "you ain't no Muslim, bruv".