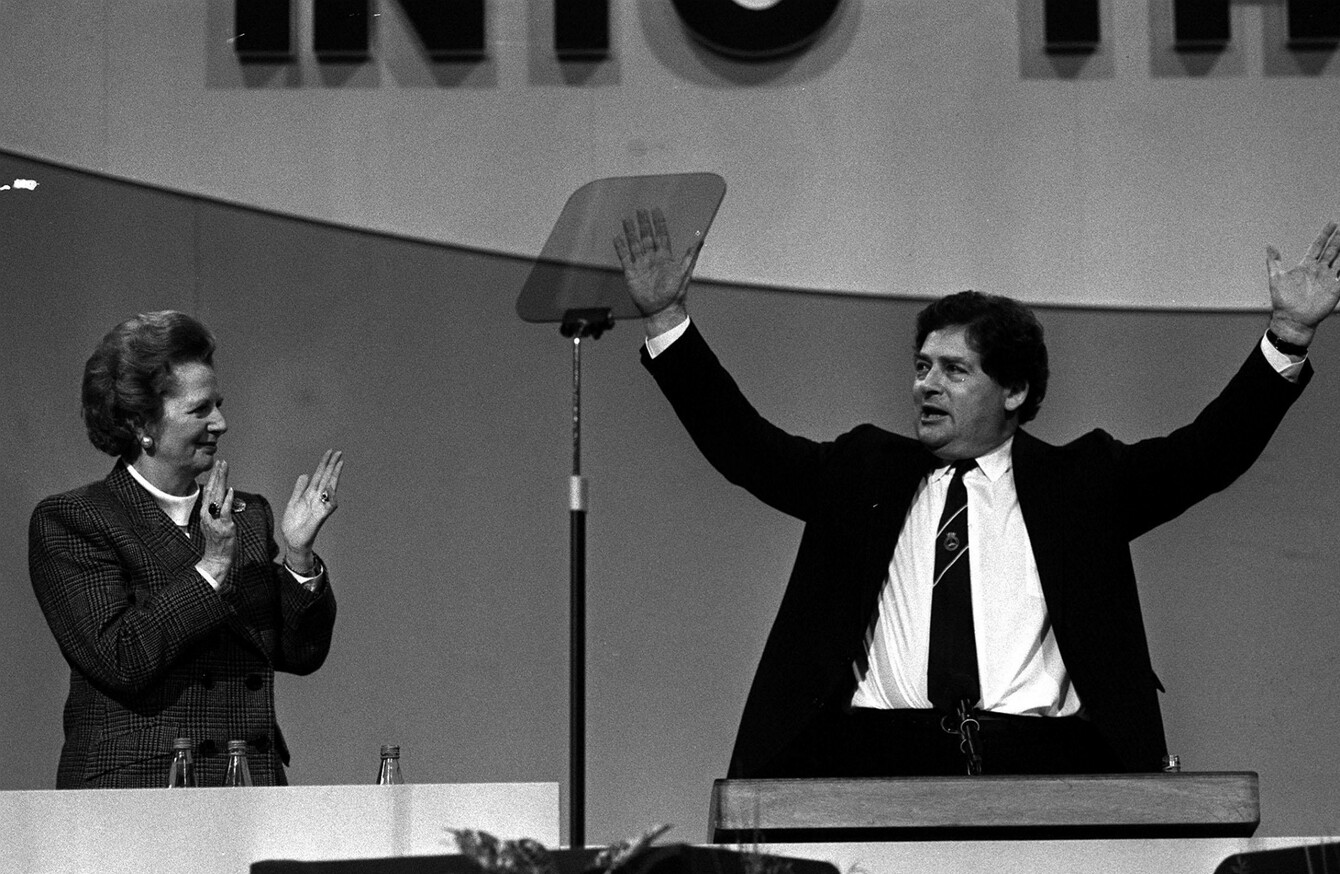 Image: EMPICS Sports Photo Agency
Image: EMPICS Sports Photo Agency
A FORMER MINISTER in Margaret Thatcher's government has said Ireland could ask to rejoin the UK.
Nigel Lawson, who served as Chancellor of the Exchequer from 1983 until 1989, made the tongue-in-cheek comments in the context of a debate on the UK's referendum on whether to leave the EU.
The 83-year-old, who is the father of celebrity cook Nigella, is now chairman of the Vote Leave campaign.
Lawson said the UK had a "special relationship with the Irish Republic, for obvious historical reasons but also for reasons of sentiment," the BBC reports.
He added:
I would be very happy if the Republic of Ireland – I don't think it's going to happen – were to say we made a mistake in getting independence in 1922, and come back within the United Kingdom. That would be great.
Prime Minister David Cameron has announced the 'Brexit' referendum will take place on Thursday 23 June.