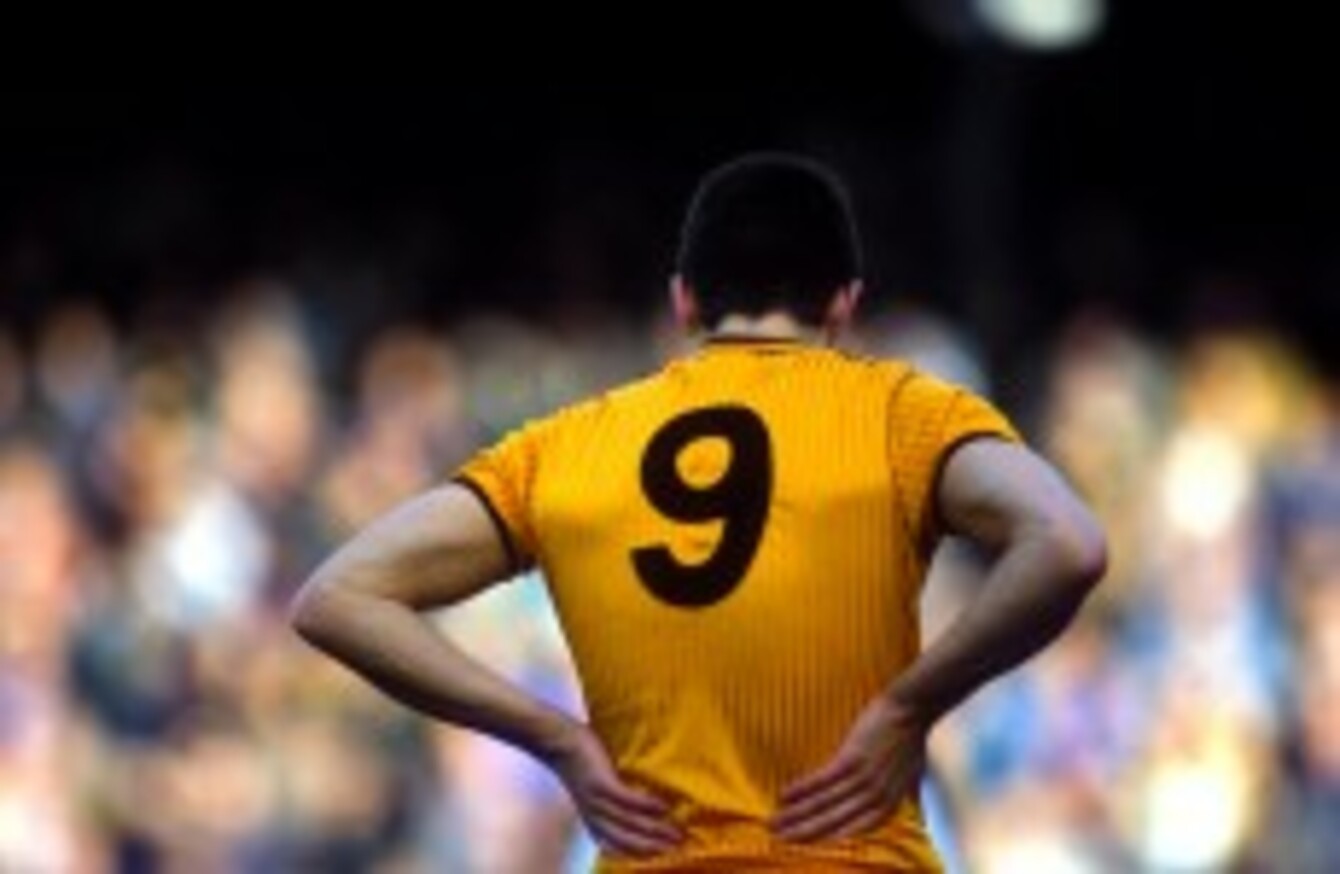 Can you figure out who this is?
Image: Dave Munden/EMPICS Sport
Can you figure out who this is?
Image: Dave Munden/EMPICS Sport
EVERY DAY, TheJournal.ie brings you nine things you need to know with your morning cup of coffee.
1. #JOBSWATCH: Apple has announced that it is to create 500 new jobs at its European headquarters in Cork. The company confirmed this morning that it plans to construct a new office block and increase its workforce in the city over the next 18 months from 2,800 to 3,300. The announcement has been welcomed by Jobs Minister Richard Bruton and IDA Ireland.
2. #POLL: Sinn Féin is now the second most popular party in the country as support for the government has plummeted in a new poll published in the Irish Times this morning. The Ipsos MRBI poll shows that less than a quarter of the electorate are satisfied with the government. For the parties, Fine Gael is on 33 per cent, Sinn Féin on 21 per cent, Labour on 13, Fianna Fáil on 14, and Independents are on 20 per cent.
3. #HOSPITAL FOOD: One of the country's leading doctors has warned that hospital food is bad for your health. The Irish Examiner reports this morning that Dr Anthony O'Connor from St James's Hospital believes the serving of chips, sausages, and other deep fried meals is not helping patients with heart problems and other conditions. He's called for a ban on fried food in hospitals.
4. #VODAFONE: Over 50,000 customers with the mobile phone network Vodafone are facing refunds totalling €2 million after it emerged that the company had been charging too much for ringing premium rate phone services. Vodafone has been fined by the regulator Comreg and must pay out refunds that will range from €50 to €4,000, the Irish Independent reports this morning.
5. #CLAMPING: A report from Dublin City Council has said that motorists should see clamping charges increase by as much as 60 per cent. The council's parking appeals officer's report published yesterday said that the charge for releasing a clamped vehicle in the capital had not been increased from €80 since it was introduced and that the clamping fee should be a minimum of €130.
6. #CHEAP OIL: "We should not cod ourselves that there is a great 'El Dorado' out there ready to be tapped," the former Communications, Energy and Natural Resources Minister Eamon Ryan writes this morning. In a column for TheJournal.ie, the Green party leader says that the era of cheap oil for Ireland is over.
7. #BREIVIK: Anders Behring Breivik continues to give testimony in his trial for the murder of 77 people in Norway last summer with analysts expecting today's hearings – which will again not be broadcast on TV – to be the worst and most harrowing yet. Yesterday, Breivik explained how he had planned to decapitate Norway's former prime minister on the island of Utoya where he shot dead 69 people.
8. #FRANCE: It's the last day of campaigning in the French presidential elections as voters prepare to head to the polls on Sunday in the first round of voting. President Nicolas Sarkozy is neck-and-neck with the Socialist challenger Francois Hollande in the first round of voting but polls show that Hollande will win the run-off vote on 6 May.
9: #GROSS: A South Carolina teenager has been arrested after police said that the McDonald's employee had spit in two customers' cups of ice tea after they had returned the drinks because they were not sweet enough. AP quotes authorities as saying that the unhappy pair discovered phlegm in their cups when they went to add more sugar as the drinks were still not sweet enough.